Raiders
NFL
Steelers
NFL
Darlington: 'Bell wants to be paid like a playmaker.'
Jeff Darlington breaks down the Steelers' options if they designate running back Le'Veon Bell with the franchise tag for the second year in a row.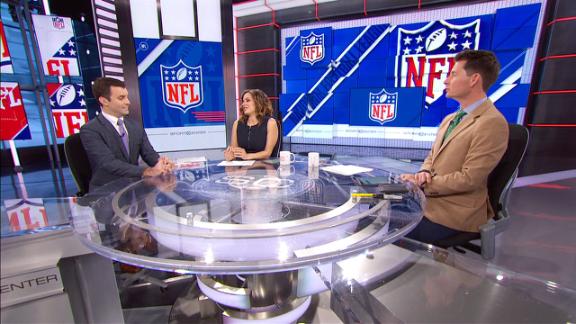 Yankees
SportsCenter on the Road
Yankees
MLB
Sabathia prepared for 18th season.
CC Sabathia joins SportsCenter to talk about life as an MLB veteran, from seeing past teammates become managers to playing with "a different generation."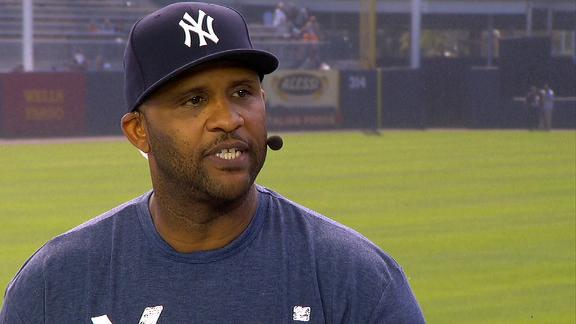 Ice Hockey
Ice Hockey
Old teammates, rivals find a new spark.
Instead of any drama, LeBron, Kyrie, KD and Russ reignite their chemistry and find new answers in a thrilling All-Star Game.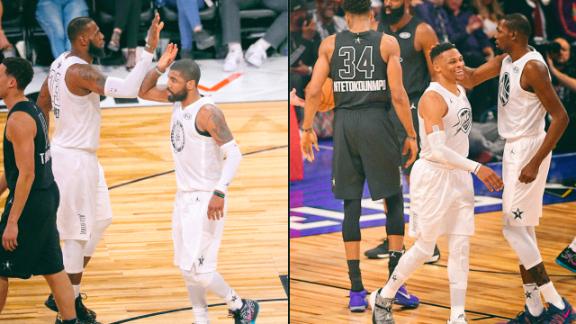 Nationals
MLB
Harper refuses to discuss MLB future beyond 2018.
Bryce Harper says he feels great heading into the season, but warns reporters that he'll "be walking right out the door" if they ask about his impending free agency.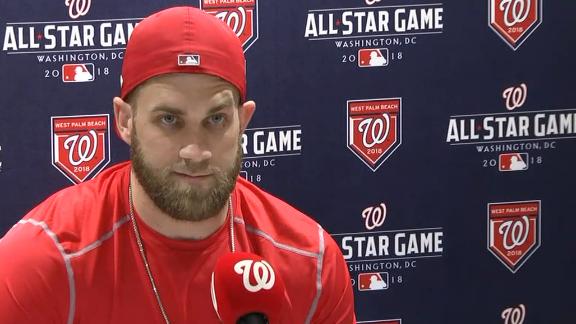 UCLA
NCAAW
Front Rowe with UCLA's Canada.
UCLA senior Jordin Canada talks with Holly Rowe about how she would like to be remembered once her college career is done.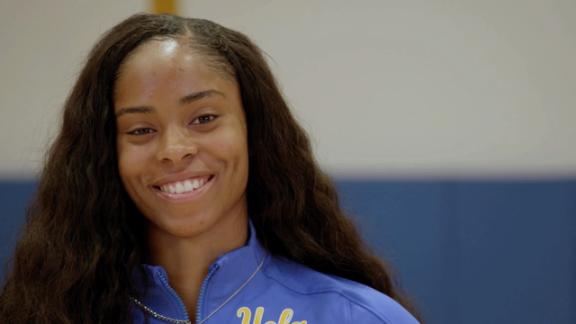 Golden Knights
NHL
Bobsled
Freestyle Skiing
Wallace emotional after finishing second in Daytona debut.
Bubba Wallace Jr., the first full-time African-American NASCAR driver since 1971, hugs his mother and then becomes emotional discussing the struggles his family has been through.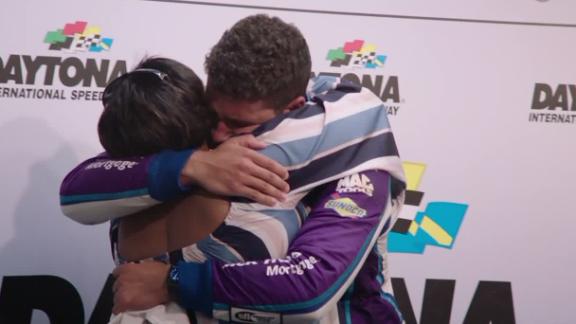 Watson opens up about contemplating retirement.
After clinching his 10th career PGA Tour victory -- his first in two years -- Watson talks about why he was so emotional after his final putt and how his family pushed him back into the game of golf.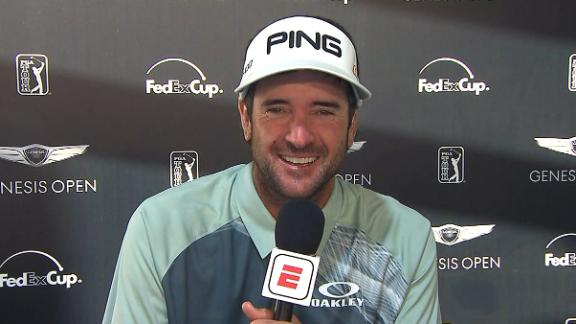 Padres
MLB
Padres
MLB
Padres
MLB
Padres make big investment in Hosmer.
Buster Olney breaks down San Diego's latest move and what it means for other free-agent first basemen.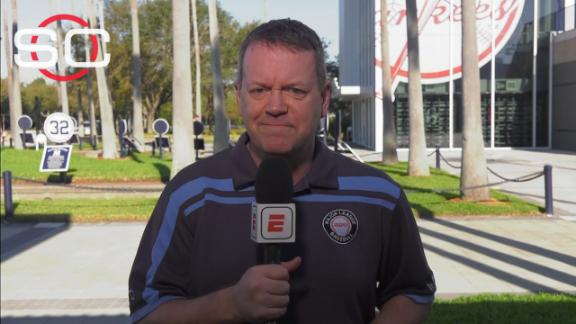 Jazz
NBA
Mitchell channels Vinsanity to win dunk contest.
Wearing a Vince Carter jersey, Donovan Mitchell pulls off a 360 windmill dunk to edge Larry Nance Jr. in the final round.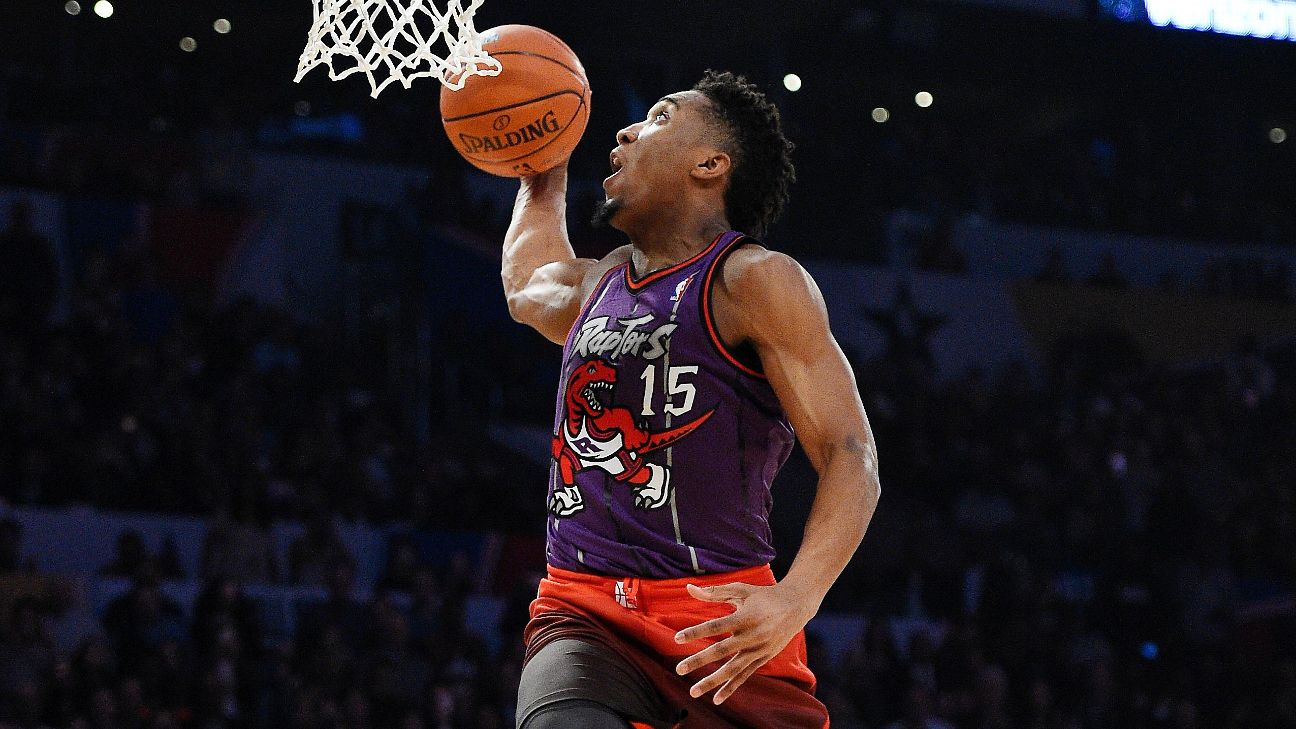 NBA All-Star Game
Cavaliers
NBA
Nance emulates his dad by rocking the cradle.
Larry Nance Jr. puts on his father's jersey and reproduces one of his dunks from the 1984 contest.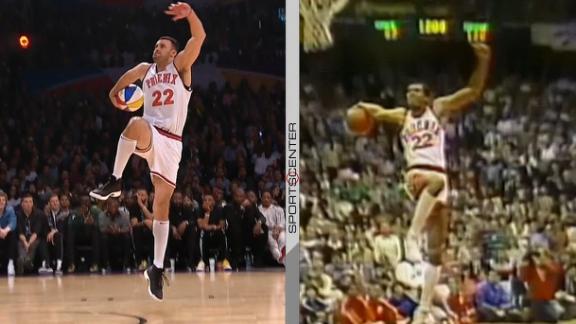 Customize ESPN
Total Medal Leaders
Gold

11

NOR

| | |
| --- | --- |
| GER | 10 |
| CAN | 6 |

Silver

9

NOR

| | |
| --- | --- |
| GER | 6 |
| CAN | 5 |

Bronze

8

NOR

| | |
| --- | --- |
| OAR | 8 |
| CAN | 6 |
Total Medal Leaders
3

Krüger

3

Dahlmeier

3

Wellinger
Gold

2

Krüger

| | |
| --- | --- |
| Dahlmeier | 2 |
| Klæbo | 2 |

Silver

2

Wellinger

| | |
| --- | --- |
| Kuzmina | 2 |
| Kalla | 2 |

Bronze

2

Johansson

| | |
| --- | --- |
| Belorukova | 2 |
| Boutin | 2 |
Offseason to-do list for NFL
Joe Sargent/Getty Images

From addressing viewership decline to rethinking the Rooney Rule, here are the issues the league will (or should) consider over the next six months.
NBA mock draft: Five newcomers
Jeremy Brevard-USA TODAY Sports

ESPN draft expert Jonathan Givony projects a new top 60 for the 2019 NBA draft class.
Steve McNair's family carries on
Andrea Morales for ESPN

After burying her husband nearly a decade ago, Mechelle McNair was determined to keep their sons safe and carry on with the business of living. It wasn't always easy.