Wilson keeps it himself for the TD.
Russell Wilson rolls out and can't find an open receiver, so he scrambles into the end zone for the short touchdown.
Celtics
NBA
Kyrie hits open 3-pointer off crazy handle.
Kyrie Irving shows his unparalleled dribbling skills, flummoxing the Mavs for an open jumper.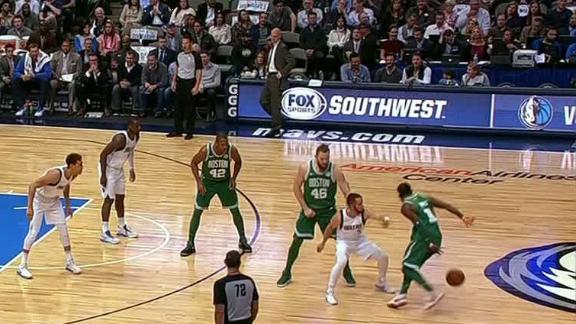 Celtics
NBA
FiveThirtyEight
NFL
Porzingis denies Griffin on the drive to the basket.
Kristaps Porzingis rejects Blake Griffin with ease as Griffin attempts a layup.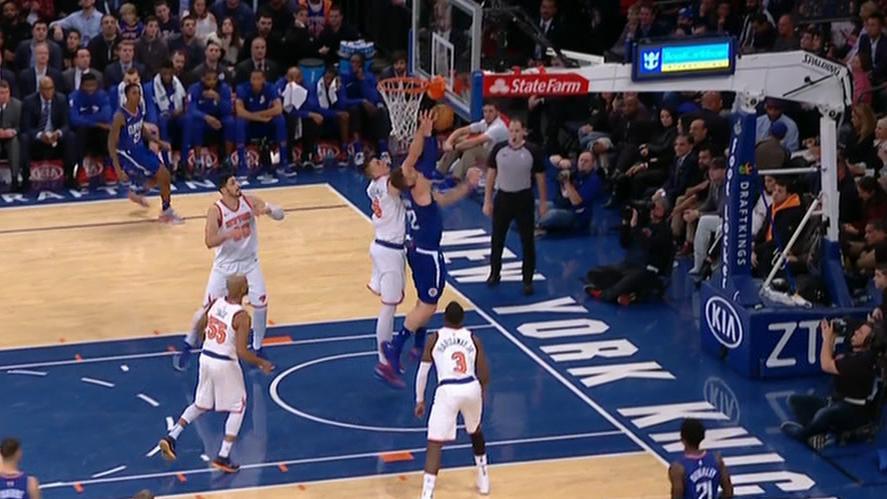 Wizards
NBA
Beal turns the tables on Giannis.
Bradley Beal gives the Greek Freak a taste of his own medicine with a chase-down block.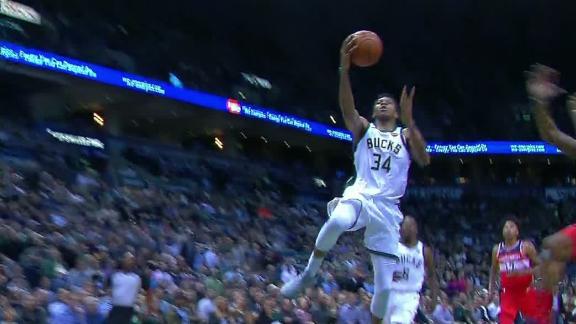 Oregon
NCAAF
Kelly's college success makes him a hot commodity.
With head-coaching vacancies at several marquee programs, Chip Kelly's college résumé is looking all the more impressive.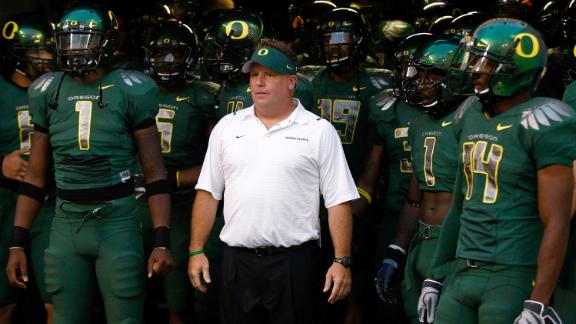 Oklahoma
NCAAF
Oklahoma
NCAAF
Mayfield gets choked up talking about punishment.
Baker Mayfield says he understands why head coach Lincoln Riley decided to not start him against West Virginia and is more upset about not serving as a captain on Oklahoma's senior day.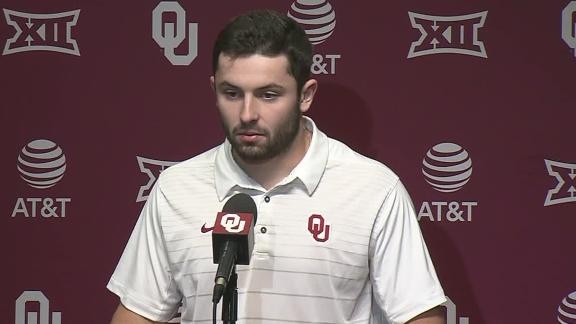 Oklahoma
College Football
Riley defends Mayfield amid punishment.
Oklahoma head coach Lincoln Riley will not start the quarterback on Saturday, but the Sooners coach defends his quarterback, saying Mayfield has a "great heart."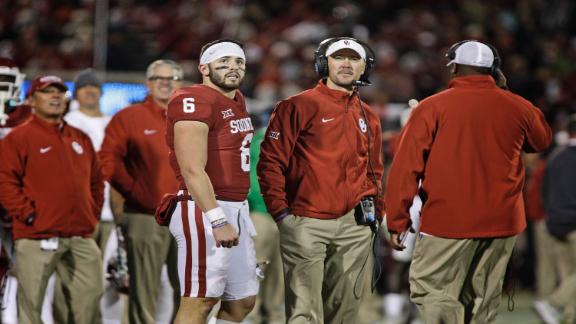 Cowboys
NFL
Stephen A. says 'it's a wrap' for Cowboys.
Stephen A. Smith breaks down how the Eagles punched their ticket to the Super Bowl and wrecked the Cowboys' season in Week 11.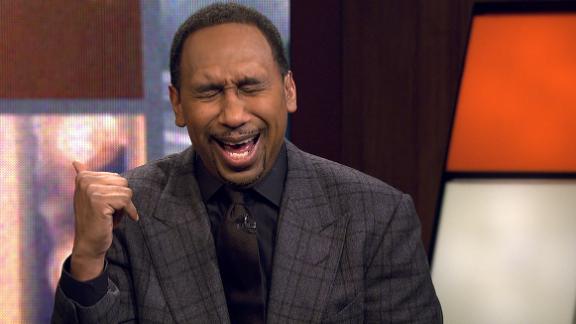 Bills
NFL
Are the Bills ready to start Taylor again?
Adam Schefter breaks down how Nathan Peterman's lackluster debut factors into Buffalo's quarterback dilemma with Tyrod Taylor.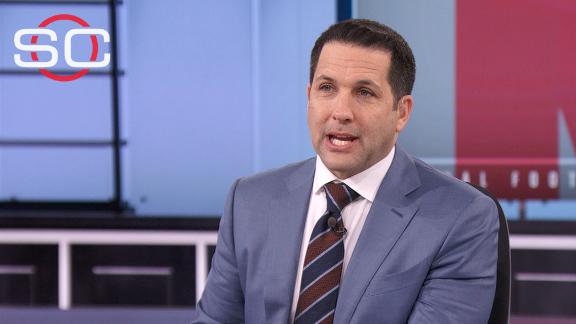 Mariners
MLB
Junior will miss his crew the most.
Marty Smith talks to Dale Earnhardt Jr. about his emotions after his final race as a full-time driver.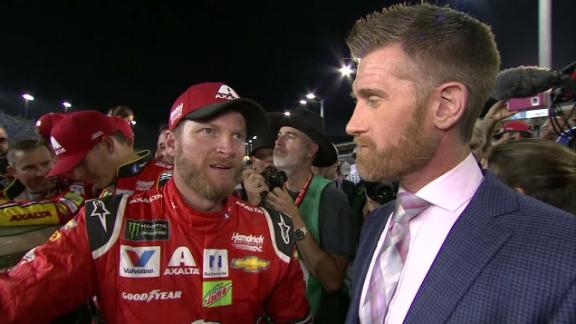 Jets
NFL
Butt Fumble still resonates.
The play has been a mainstay on blooper reels, and no gaffe since has inspired such a strong reaction.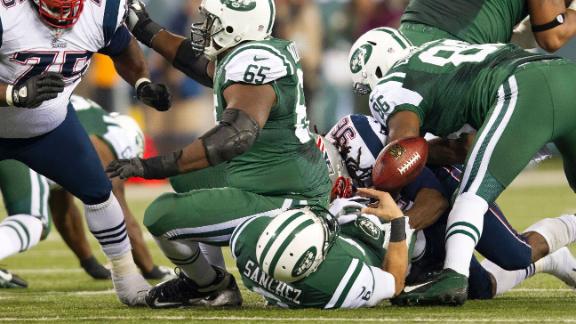 Customize ESPN
On This Date: Nov. 20, 1982
November 20th is the 35th anniversary of when Cal improbably took down Stanford and its band with an infamous kick return.
Matt Dunham/AP Photo

NFL commissioner Roger Goodell is in a bitter battle few saw coming, led by Jerry Jones, the league's most opinionated and powerful owner. Nobody knows how this will end.
Courtesy of Jasper family

Fourteen-year-old Jarren Jasper almost lost his life on the operating table and is waiting for a heart transplant. Until then, the entire Navy football family holds out hope and waits for the phone to ring.
Bart Young/NBAE via Getty Images

Zach Lowe examines the Denver Nuggets, who have high hopes for the playoffs and a brighter future around young star Nikola Jokic.