Stephen A.: 'Spurs are wasting their time' on Kawhi
Stephen A. Smith has no doubt Kawhi Leonard will be in Los Angeles within the next two seasons and San Antonio needs to accept that.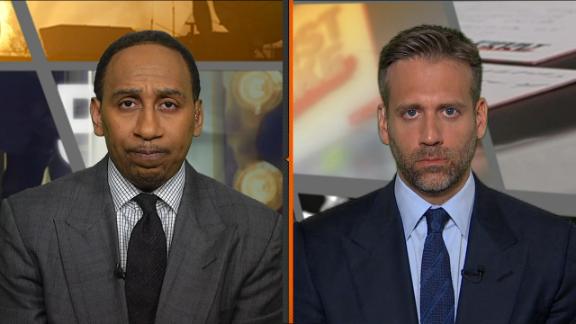 Bilas likes Colin Sexton more than Trae Young
Jay Bilas would draft Collin Sexton ahead of Trae Young because of his competitiveness and ability to guard.
Porter says teams 'pretty comfortable' with medical reports
Michael Porter Jr. addresses concerns about his health and durability ahead of the NBA draft.
Mo Bamba: The NBA's next elite rim protector?
Mohamed Bamba showed off his penchant for shot-blocking while at Texas and looks to take his defense to new heights in the NBA.
Doncic drills acrobatic 3 to clinch win in ACB championship
Knicks fans have a love/hate relationship with NBA draft
Knicks fans are passionate about their team and it's clearly on display when New York makes a pick in the draft.
Trae Young breathes basketball leading up to NBA draft
Oklahoma star Trae Young prepares for the NBA draft with his father, Rayford, by his side.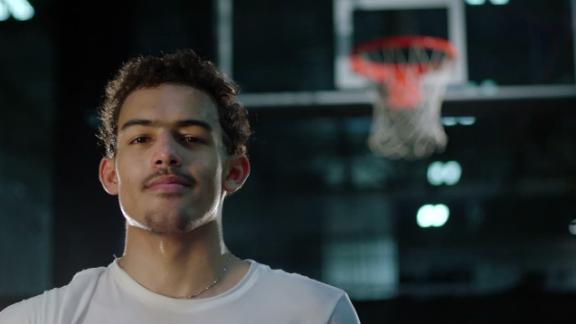 Cubs walk off in 10th on Almora's single
Tied at 1-1 in the 10th, Albert Almora Jr.'s single gets the Cubs a split of their doubleheader with the Dodgers.
Votto shoos away bird, hits grand slam
A bird causes a slight delay on the infield, and Joey Votto later hits a grand slam to right field later in the at-bat.
Kemp, Roberts, Grandal ejected in win
After multiple questionable called strikes Matt Kemp, Yasmani Grandal and manager Dave Roberts get ejected for arguing.
Stanton skies homer to center
Giancarlo Stanton swings at the first pitch of his at-bat and launches his 17th home run of the season to center field.
Torres blasts homer to the bleachers
Gleyber Torres launches his 14th home run of the season that lands in the left-field bleachers.
Camargo bashes grand slam to left
Johan Camargo smashes a grand slam to left field that puts the Braves up on the Blue Jays in the top of the second inning.
Washington takes out Roosevelt in Presidents Race
During the President's Race at the Nationals game, George Washington tackles Teddy Roosevelt to the ground.
Customize ESPN
On This Date: June 20, 1993
On June 20, 1993, John Paxson emerged as an unlikely hero as he sinks a game-winning shot in Game 6 of the NBA finals to give the Bulls a 4-2 series win over the Suns for Chicago's third straight championship.
LeBron James' next decision
Illustration by Brian Connick

LeBron James' decision on where to play next season could shake up the NBA. Where will the King find his throne? We look at the most likely options.
Trout's first 1,000 games
Ric Tapia/Icon Sportswire

He's just 26, but with a grand milestone approaching, we compare the career numbers of baseball's best player to the legends of the game.
James White

Explore nine years of iconic images, all dedicated to the power of the athletic form.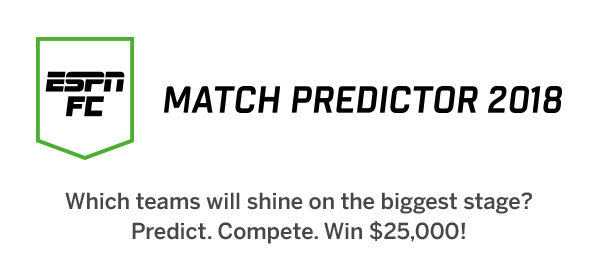 Sign up for FREE!