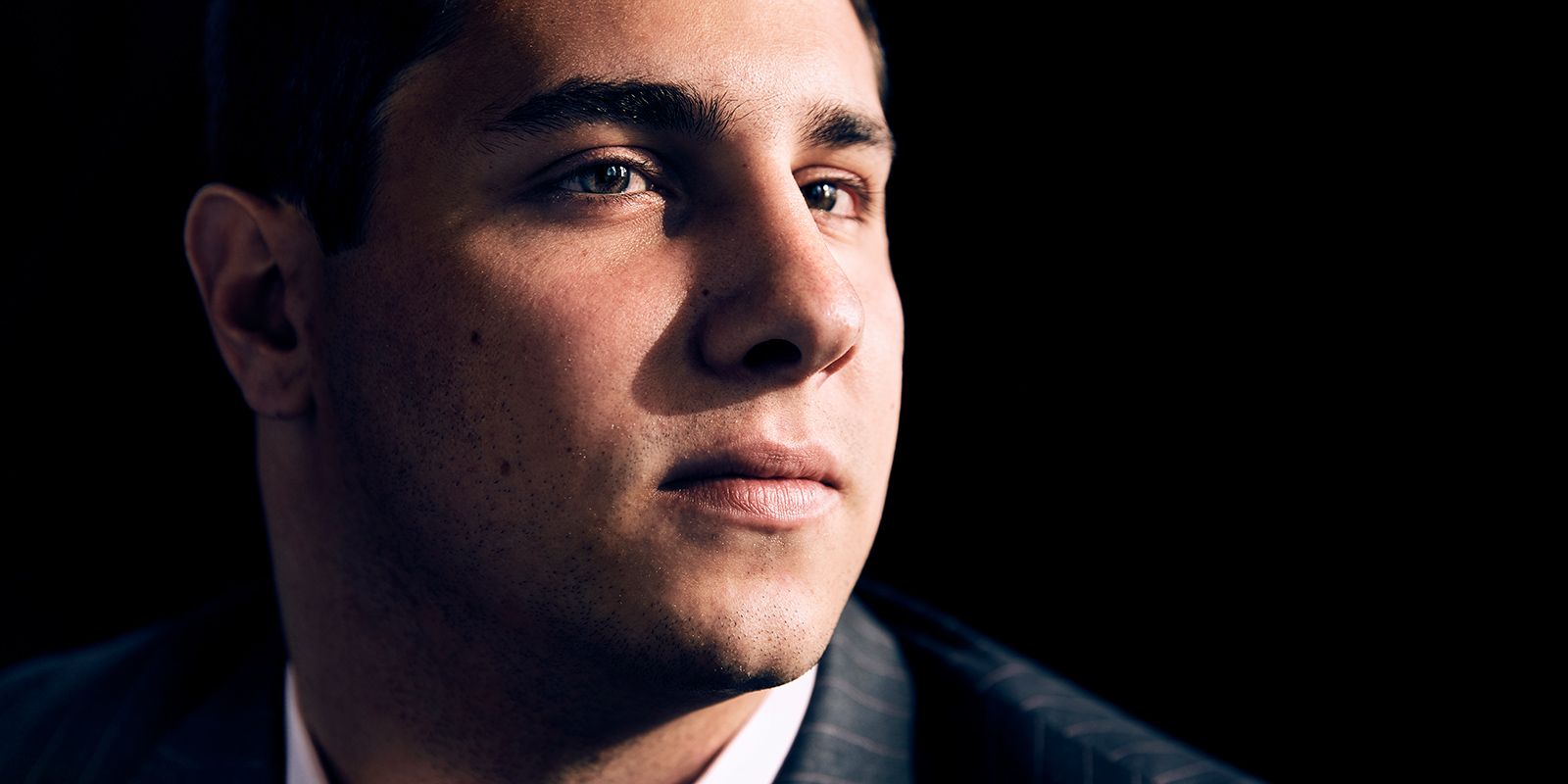 Kollias' horrifying ordeal at 22 Harvest St.
Former University of Rochester defensive end Niko Kollias speaks with OTL about surviving a kidnapping and brutal torture.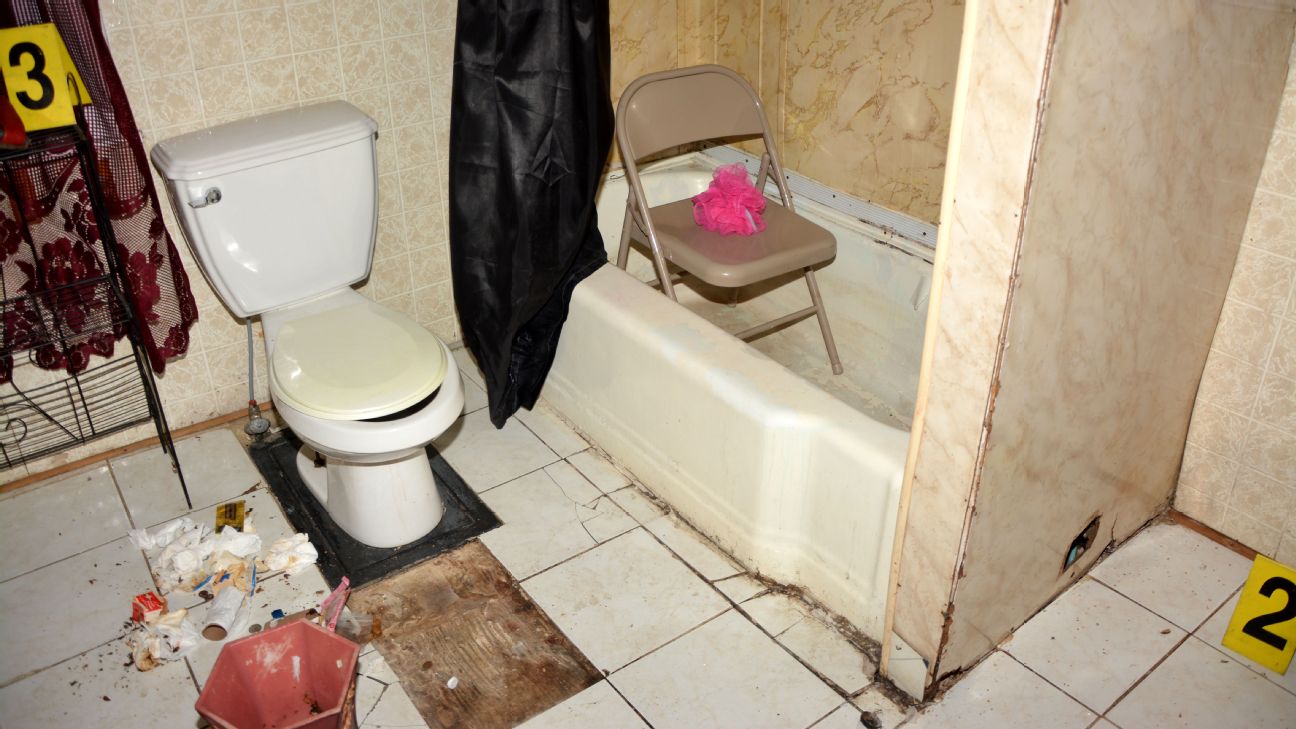 Nepotism, failed Melo trade were final straws for CP3.
Michael Eaves uncovers Chris Paul's frustrations with Doc Rivers' treatment of his son Austin, and L.A.'s missed opportunity with Carmelo Anthony.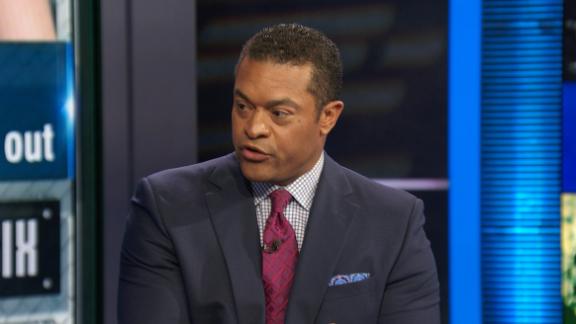 How Horn's will matches up against Pacquiao's skill.
Teddy Atlas and Tim Bradley give their most intriguing aspects to Manny Pacquiao's bout with Jeff Horn.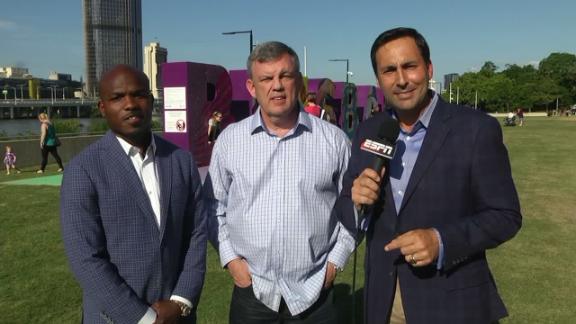 Warriors
NBA
Melo willing to accept buyout to go to Cavs.
Stephen A. Smith reports the latest regarding Carmelo Anthony's ongoing contract negotiations with the Knicks.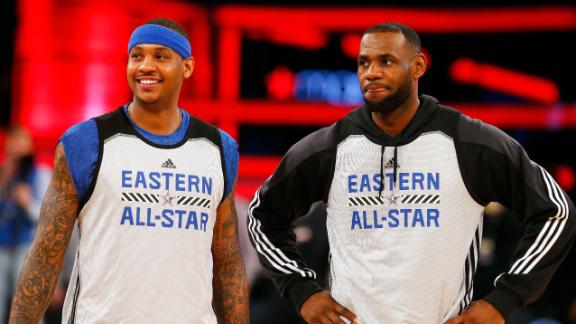 Mets
MLB
Mets
MLB
Tebow's HR just his latest minor league feat.
Tim Tebow hit a home run in his second game in high-A ball but his first day, as he continues his journey in the minors.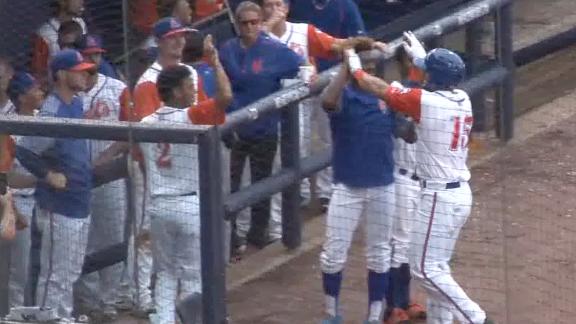 Mets
MLB
Dodgers
MLB
Germany
Soccer
Williams-Mills: 'I live to fight another day.'
The four-time Olympian addresses the scars on her chest, and what they represent.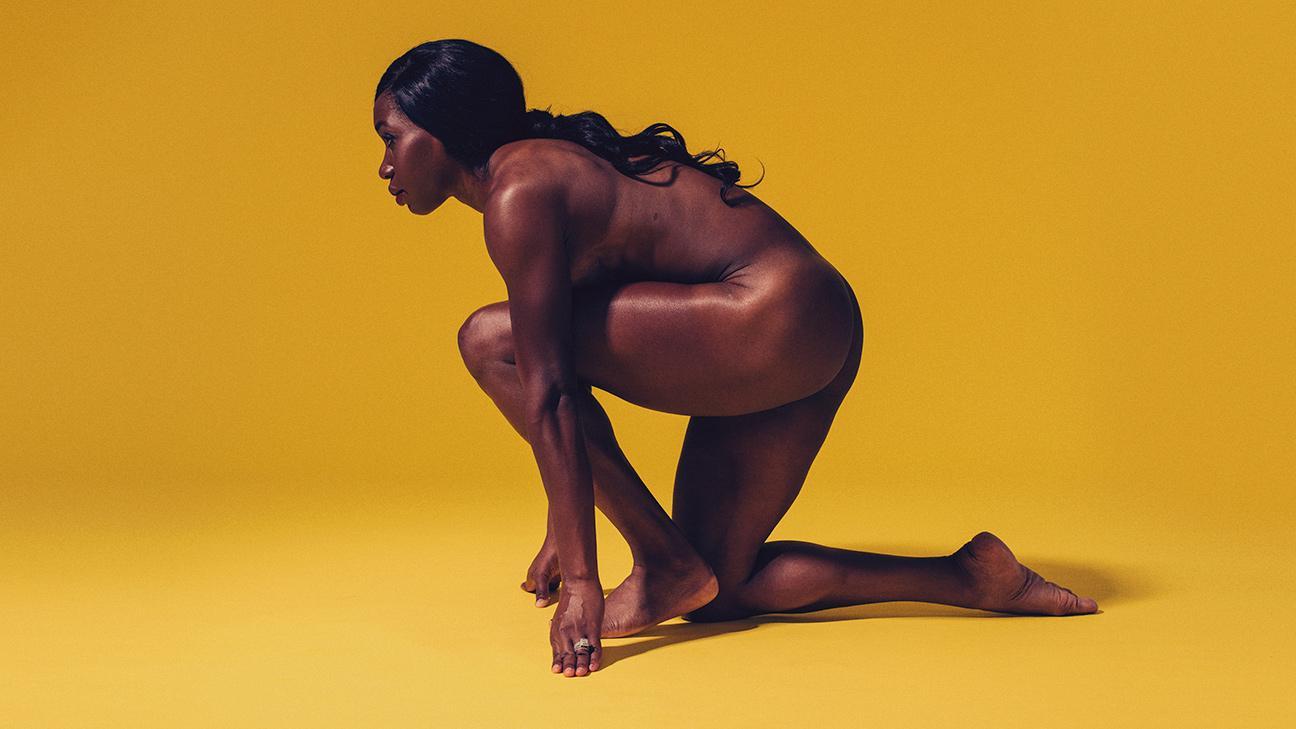 Knicks
NBA
Knicks
NBA
Knicks
NBA
Stephen A.: Phil never wanted the job in the first place.
Stephen A. Smith expresses his joy at Jackson leaving the Knicks.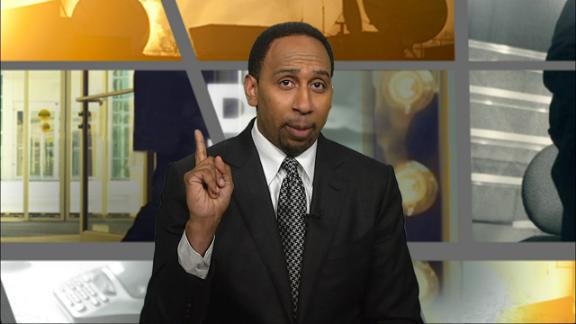 The men's "Big Four" has Wimbledon's top 4 seeds for the 1st time in 3 years. The quartet's 1st time was 2009 (#1 Rafael Nadal, the defending champ, withdrew with knee tendinitis). 2017 is the 6th time that Nadal, Roger Federer, Novak Djokovic & Andy Murray (now #1 seed for the 1st time) are the top 4. In '13, David Ferrer was the 4th seed, ahead of Nadal, who in '15 was 10th & didn't play in '16. Lleyton Hewitt in '02 was the last non-Big 4 to win it (7 Fed, 3 Djok, 2 Rafa, 2 Murray titles).
Yankees
MLB
Yankees
MLB
Yankees
MLB
Judge's MLB-leading 27th HR gets out in a hurry.
Judge smashes a line-drive home run that leaves the yard in less than four seconds.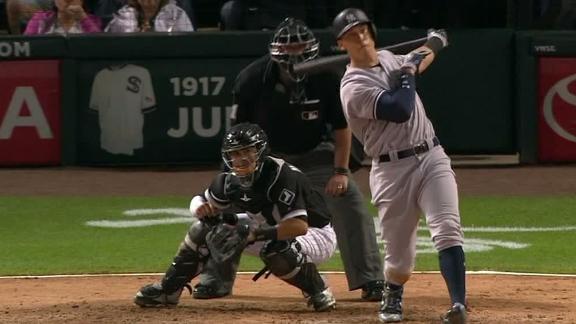 Reds
MLB
Schebler gets up for major robbery.
Even the Brewers' bullpen is mystified by Scott Schebler as he takes away a home run from Stephen Vogt in the Reds' win.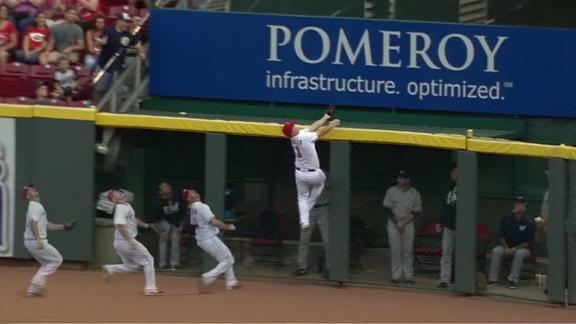 Angels
MLB
Angels walk-off on strikeout, error.
Cameron Maybin strikes out in the ninth, but Yasmani Grandal's throw to first is wide allowing Ben Revere to score the winning run against the Dodgers.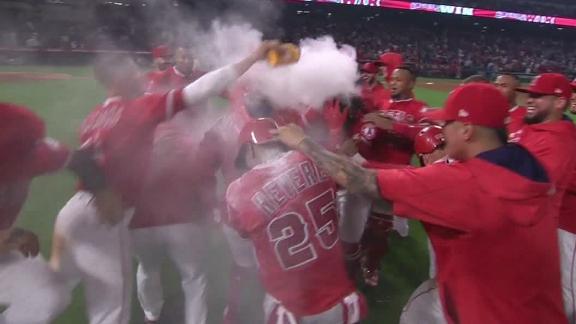 The science behind Mayweather-McGregor.
ESPN Sport Science breaks down the power the UFC champion will bring to the boxing ring against Mayweather's defensive prowess.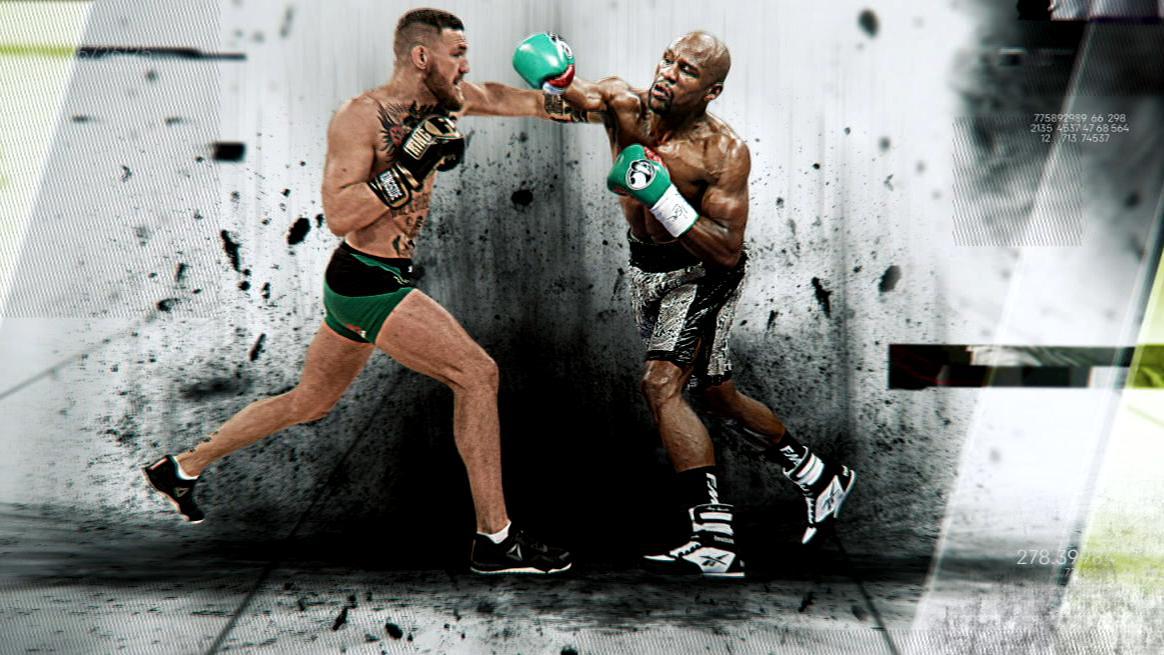 Giants
MLB
Bonds' profound impact on the diamond.
To commemorate the 25th year of The ESPYS, we celebrate 25 athletes who have made the greatest mark on this quarter century. Barry Bonds is one of the greatest hitters the league has ever seen and his seven MVPs sets him aside from the rest.
Customize ESPN
On This Date: June 29, 1990
On June 29, 1990, Los Angeles' Fernando Valenzuela and Oakland's Dave Stewart both pitched no-hitters on the same night, which is only the second time in baseball history that feat has occurred.
30 for 30

Twenty-five years ago, TV viewers were inundated with Reebok hype about the Dan O'Brien vs. Dave Johnson matchup in the 1992 Olympic decathlon. We revisit how the campaign went bust and O'Brien's path to redemption.
ESPN

Let your voice be heard and then tune in to the 2017 ESPY Awards on July 12 on ABC!
Bob Donnan-USA TODAY Sports

You can make numbers say what you want, so here are 100 facts to consider as you prepare for your 2017 fantasy football season.