Knicks
NBA
Knicks
NBA
Knicks
NBA
Stephen A.: Phil fleeced the Knicks.
Stephen A. Smith thanks James Dolan for getting rid of Phil Jackson and says Jackson was only in New York for the money.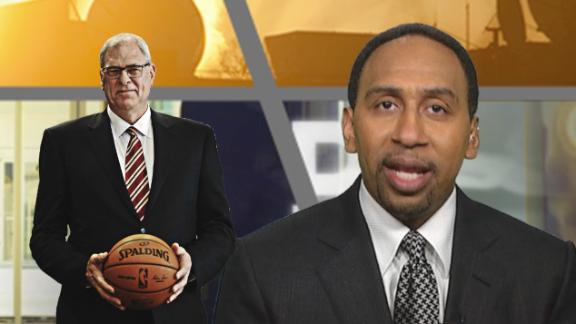 Hayward could face tough choice in free agency.
The Celtics and Heat are expected to try to lure Gordon Hayward away from the Jazz. Where might the forward end up next season?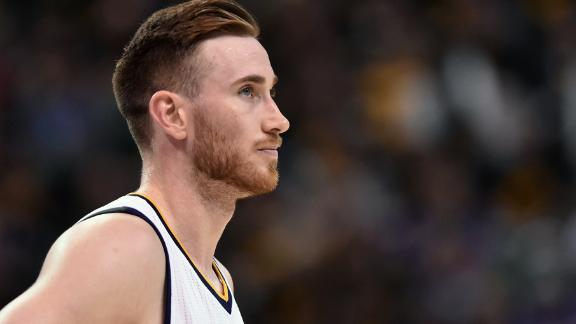 Pacquiao looking to make a statement against Horn.
Manny Pacquiao comments on his upcoming fight against Jeff Horn, predicting it will be a "real good one for the fans."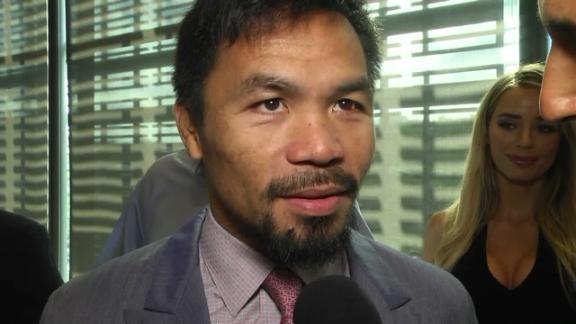 Waterson embracing changes after birth of child.
In the middle of her UFC career, Waterson had a baby, and was given new motivation to make it to the top of her sport.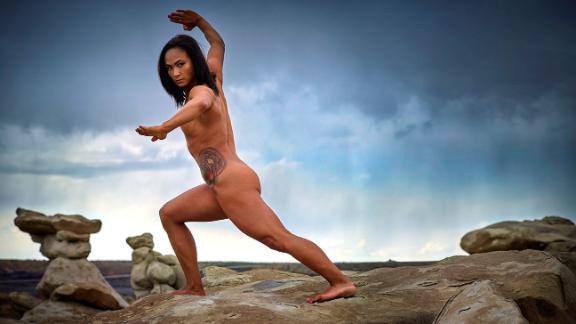 College World Series
Florida beats LSU
College World Series
Gators claim first CWS title.
Florida's Jackson Kowar gets LSU's Beau Jordan to ground out to second, as the Gators win their first College World Series championship in school history.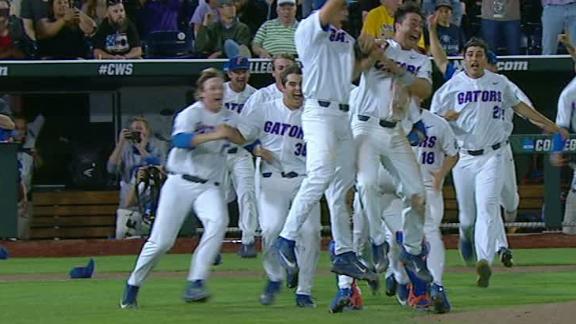 NCAA Men's Baseball
The science behind Mayweather-McGregor.
ESPN Sport Science breaks down the power the UFC champion will bring to the boxing ring against Mayweather's defensive prowess.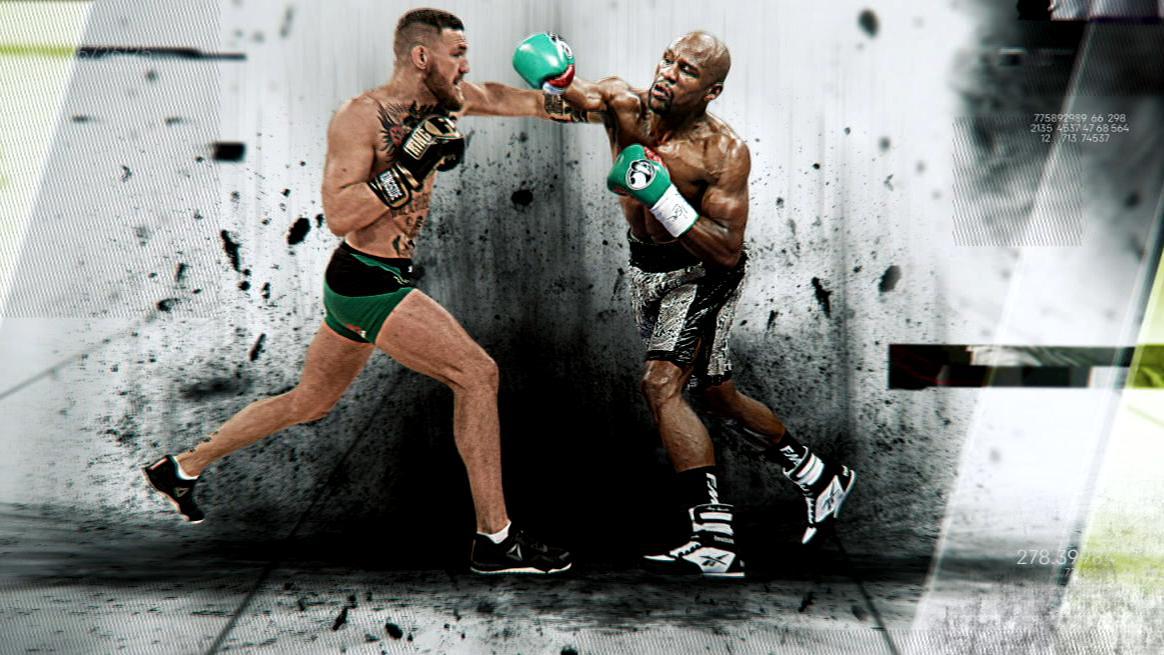 The men's "Big Four" has Wimbledon's top 4 seeds for the 1st time in 3 years. The quartet's 1st time was 2009 (#1 Rafael Nadal, the defending champ, withdrew with knee tendinitis). 2017 is the 6th time that Nadal, Roger Federer, Novak Djokovic & Andy Murray (now #1 seed for the 1st time) are the top 4. In '13, David Ferrer was the 4th seed, ahead of Nadal, who in '15 was 10th & didn't play in '16. Lleyton Hewitt in '02 was the last non-Big 4 to win it (7 Fed, 3 Djok, 2 Rafa, 2 Murray titles).
Titans
NFL
Steelers
NFL
Steelers
NFL
Tennessee
Women's college hoops
Tennessee
Women's college hoops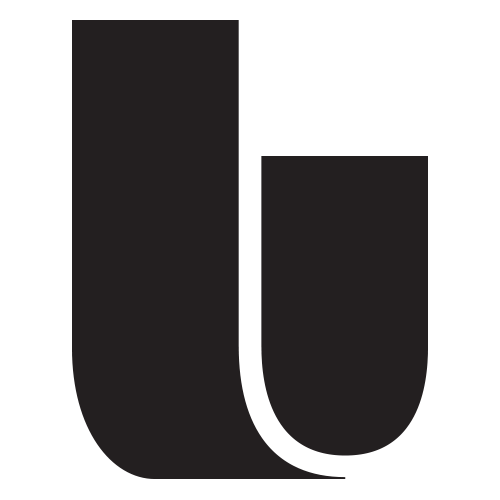 The Undefeated
Thunder
NBA
Can Thunder now take next step?
Oklahoma City has an MVP in Russell Westbrook, but for the team to improve on last season, the star guard needs help.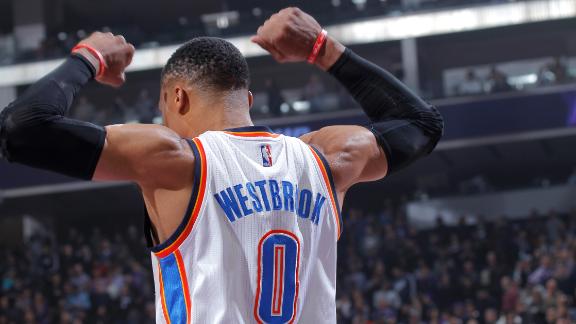 Gretzky set the bar for future NHL stars.
To commemorate the 25th year of The ESPYS, we celebrate 25 athletes who have made the greatest mark on this quarter century.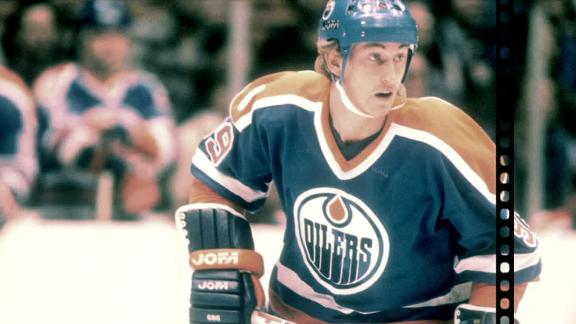 Customize ESPN
On This Date: June 28, 1997
Relive the rematch between Mike Tyson and Evander Holyfield that is forever remembered as the fight where Tyson bit Holyfield's ear.
ESPN

Let your voice be heard and then tune in to the 2017 ESPY Awards on July 12 on ABC!
Bob Donnan-USA TODAY Sports

You can make numbers say what you want, so here are 100 facts to consider as you prepare for your 2017 fantasy football season.
Mike Stobe/Getty Images

After a crazy night of surprising picks and big trades, Chad Ford hands out his draft grades for all 30 teams.