Simmons ignites crowd with alley-oop to Embiid
Ben Simmons lobs a pass to Joel Embiid, who finishes with a two-handed dunk that gets the crowd out of their seats.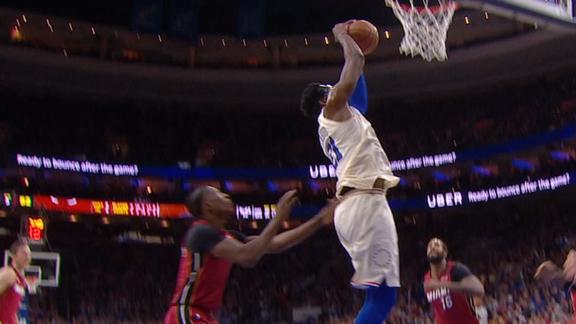 76ers take 1st round series against Heat
Coach Brown gets soaked in chocolate milk
Simmons says Sixers can go 'as far as we want'
Embiid celebrates win with Kevin Hart
Kevin Hart, Meek Mill appreciates Redick's 3-pointer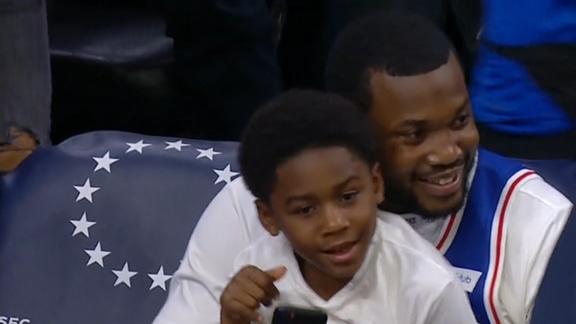 Dragic smacks Simmons upside the head
Ilyasova finds Simmons for the alley-oop
Embiid rises up for two-handed hammer
Simmons threads the needle with no-look pass
Simmons finds a lane for big dunk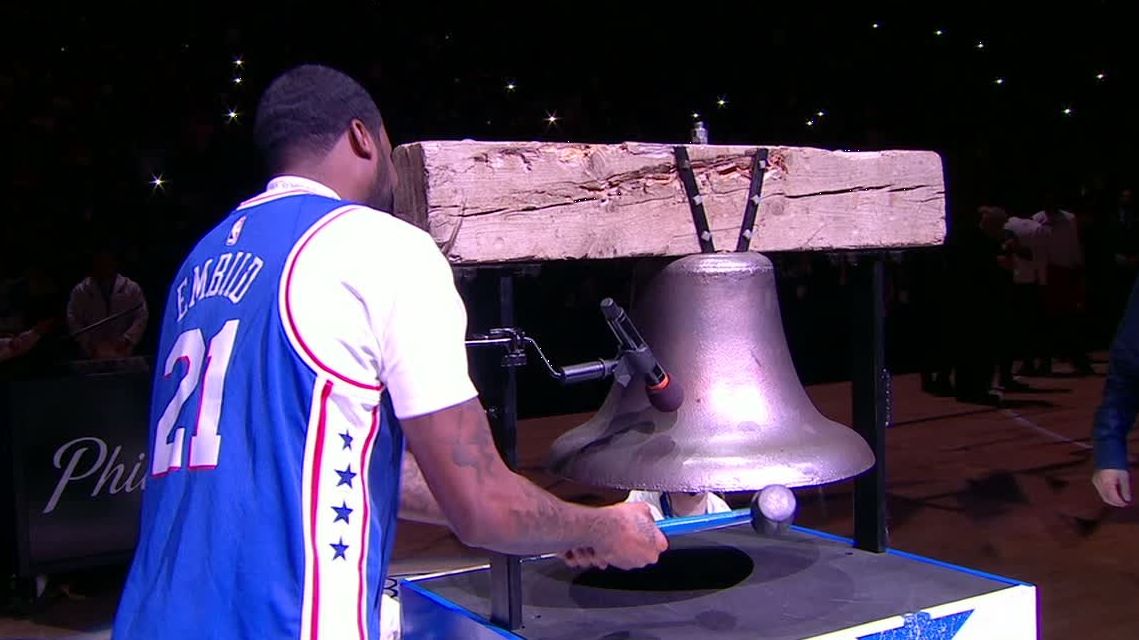 Meek Mill greeted by Philly fans
Marcus Smart returns in big way
Marcus Smart returns in big way After missing 19 straight games, Smart comes up big in Game 5, and the Celtics go up 3-2.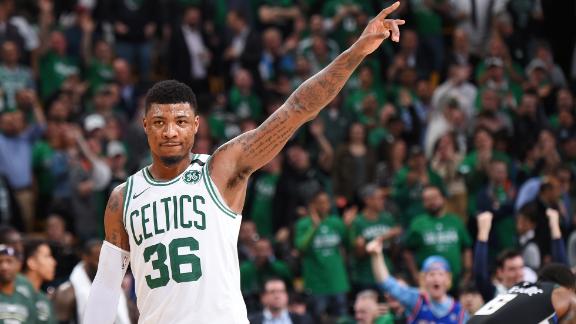 Smart gets assist from ground with defenders all over him
Celtics take physical Game 5
Brown gets defender to bite with pump fake
Smart lobs it up to Horford for the jam
Bledsoe, Rozier mix it up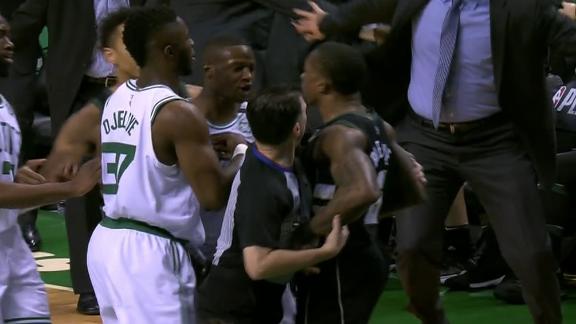 Brown kicks out to Tatum for the triple
Smart gets up and blocks Greek Freak's alley-oop attempt
Tatum feeds Horford for the jam
Greek Freak makes great save and dunks with ease
Schwarber goes yard twice vs. Indians
Kyle Schwarber drills his first homer over the right-field wall with an exit velocity of 117.1 mph, then goes deep again in the fourth inning.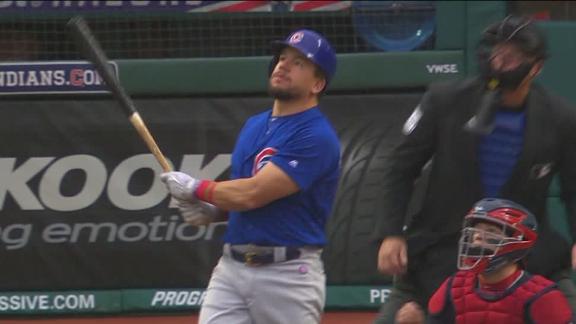 Sanchez crushes two long balls
Gary Sanchez cashes in with two home runs against the Twins -- a solo shot in the fifth inning and a two-run dinger in the seventh.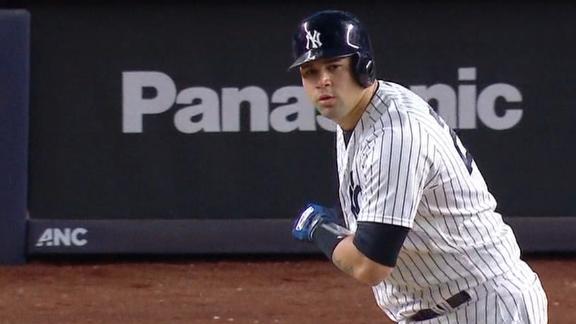 Customize ESPN
On This Date: April 24, 1994
On April 24, 1994, David Robinson scored 71 points on the final day of the season to win the scoring title over Orlando's Shaquille O'Neal.
ESPN Illustration

Think you can pick out the best quarterback using only his college stats? Prove it. Then see how each QB compares to a 2018 draft prospect.
Melina Vastola-USA TODAY Sports

The Heisman winner's future in the league won't just depend on whether he's ready, it'll depend on whether the NFL is.
ESPN.com Illustration

The Red Sox held onto our No. 1 spot, but they aren't the only team in the division off to a strong start.