Koepka: It's cool to have family watch U.S. Open win
Brooks Koepka discusses the significance of his second consecutive U.S. Open victory, this one with his dad watching on Father's Day.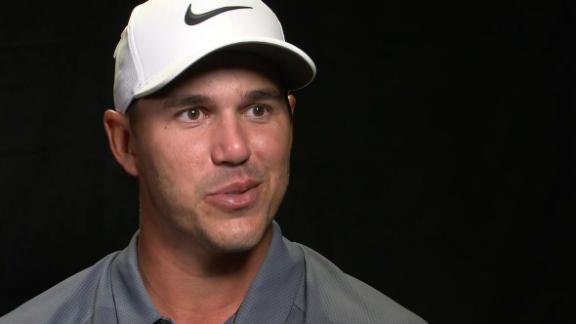 Mickelson redeems himself with par on 13 and rejoices
Phil Mickelson comes back with a par on the 13th hole during his final round after carding a 10 and hitting his still-rolling putt the day before.
Nimmo, Cabrera go back-to-back to give Mets a lead
Brandon Nimmo hammers a 2-run homer to put New York on top, then Asdrubal Cabrera follows up with a solo shot.
Rangers' Trevino emotional after walk-off hit
Days after the birth of his first child, Jose Trevino credits his late father for guiding his game-ending single.
Yankees' Hicks drops bat after solo blast
Aaron Hicks watches his homer leave the park in the fifth inning as the Yankees trail the Rays 3-1.
Braves' Markakis ends game with great catch
Franmil Reyes slices a ball down the line in right and Nick Markakis lays out to record the final out of the game.
Reds' Hamilton runs 77 feet to make diving catch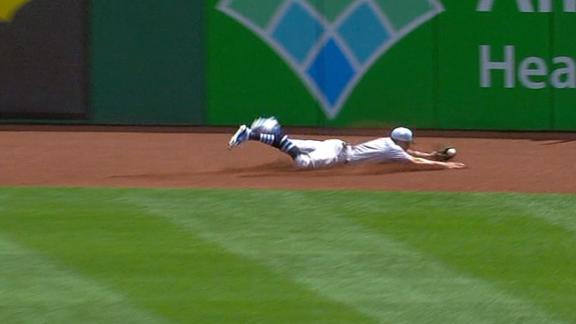 Correa sparks Astros' rally with solo homer
Carlos Correa draws the Astros even with the Royals with a solo homer to left field.
Hernandez, Solarte hit back-to-back homers for Jays
Teoscar Hernandez and Yangervis Solarte smash a pair of solo home runs to give Toronto a 8-6 lead over Atlanta.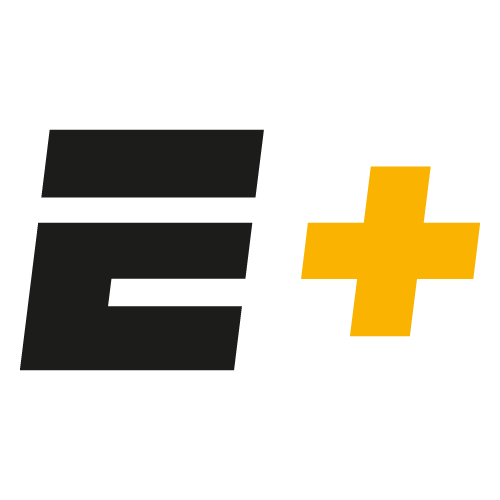 30 for 30 on ESPN+
Stream now
Do you remember? Oscar-nominee Brett Morgen looks at the day no true fan could forget.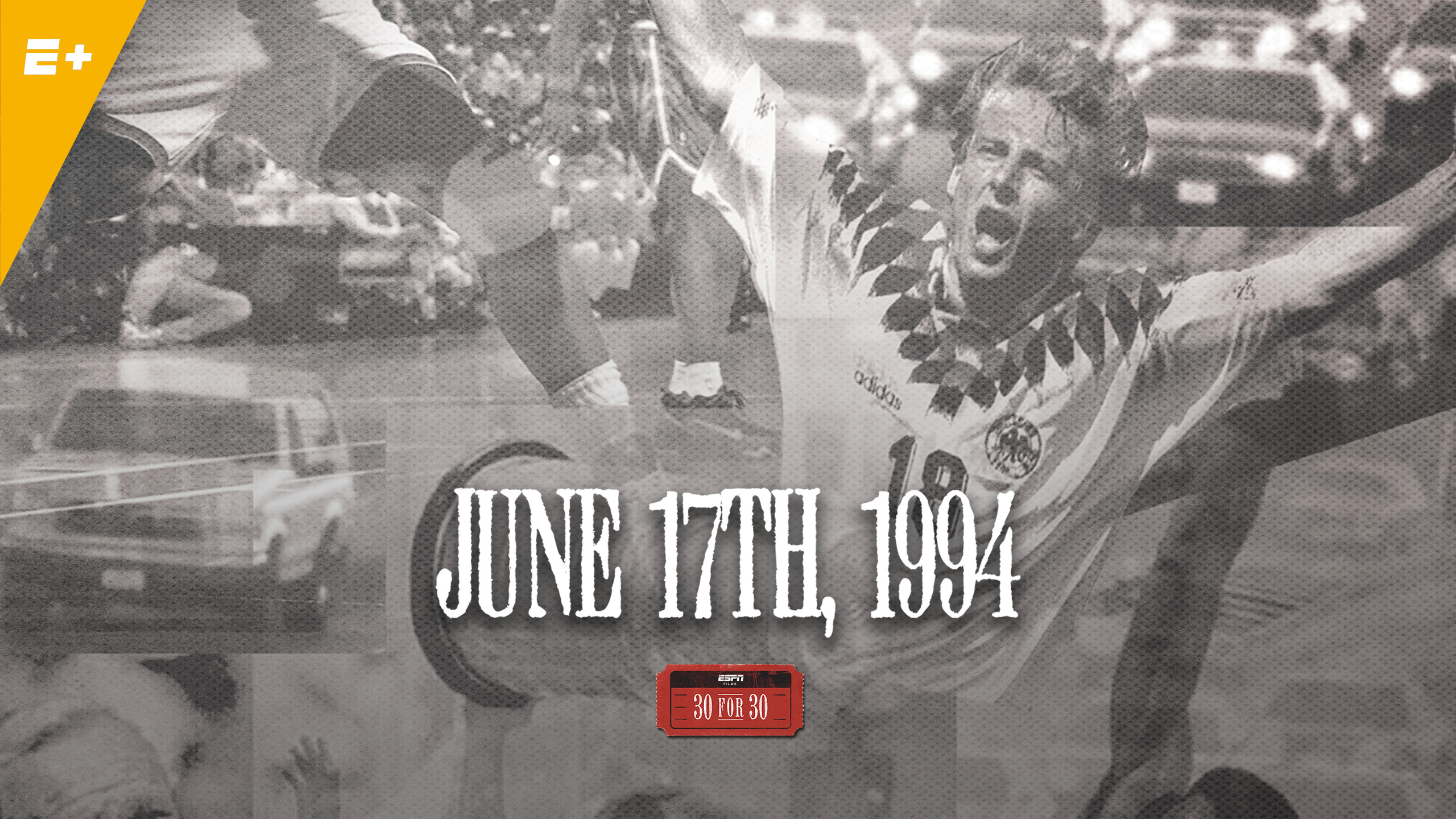 College World Series
Continues Monday on ESPN networks
Bonfield's two-run homer puts Arkansas in front
Luke Bonfield's dinger is a highlight of Arkansas' win over Texas.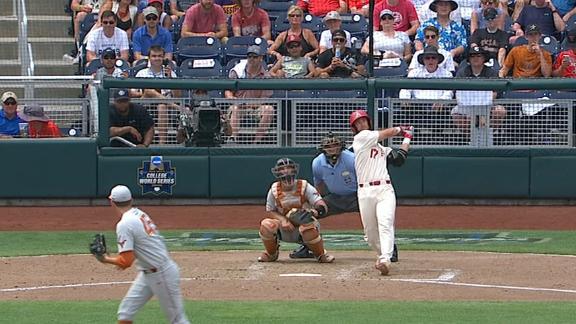 Texas Tech outfielder makes spectacular catch in win
Grant Little dives onto the warning track to rob Florida of an extra-base hit.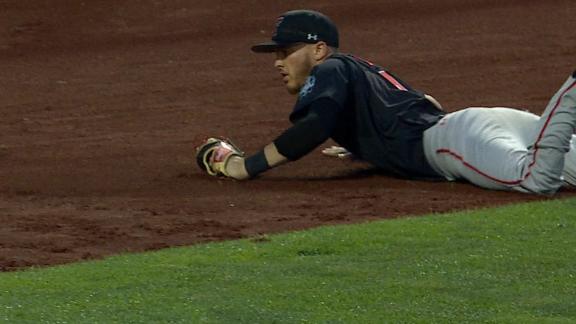 One play that explains each top prospect's hype
Quickly dive into what separates seven players - including DeAndre Ayton, Trae Young and Marvin Bagley III - from their NBA-bound peers.
Ayton: 'I knew that basketball would get me through'
NBA draft prospect DeAndre Ayton reflects on his beginnings in basketball and how dealing with the scrutiny at Arizona will make him a better pro.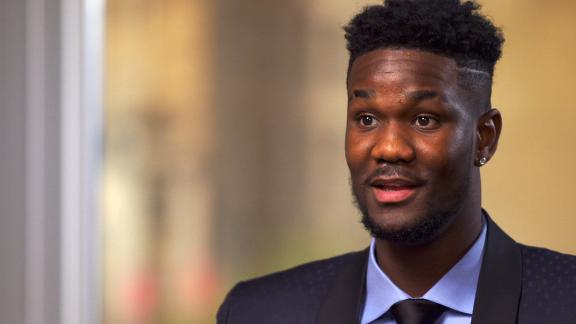 Jackson Jr. a shooter like his father
Jaren Jackson Jr. reflects on how his dad's NBA career influenced him and how his own game has grown over the past few seasons.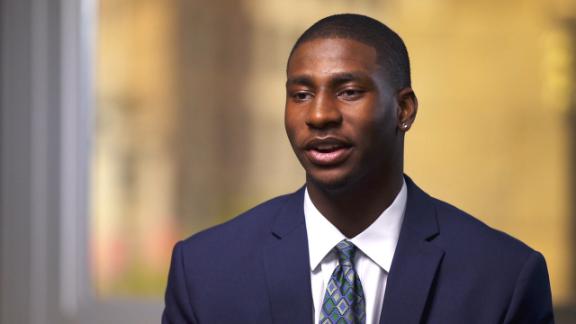 Customize ESPN
On This Date: June 18, 2013
Members of the Heat and Spurs look back at Ray Allen's clutch 3 on June 18, 2013 that helped lead Miami to a Game 6 victory in the NBA Finals.
Top NBA teams of all time
Nathaniel S. Butler/NBAE/Getty Images

1996 Bulls, 2001 Lakers, 1986 Celtics. Kevin Pelton ranks the greatest NBA teams of all time. Where did this year's Warriors land?
Al Bello/Getty Images

Odell Beckham Jr. wants a huge contract. The Giants have cap concerns, plus a new GM with little patience for egos. So now what?
How NBA teams can pitch LeBron
Robert Generette III

Fans around the NBA have put up billboards to woo LeBron James. What would it look like if all 30 teams did the same? See for yourself.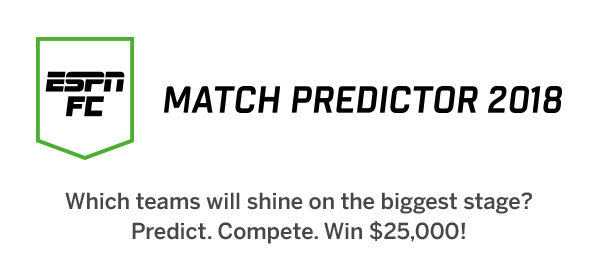 Sign up for FREE!