Chicharito brings West Ham level.
Chicharito brought West Ham even with with his second goal of the match, but Southampton prevailed.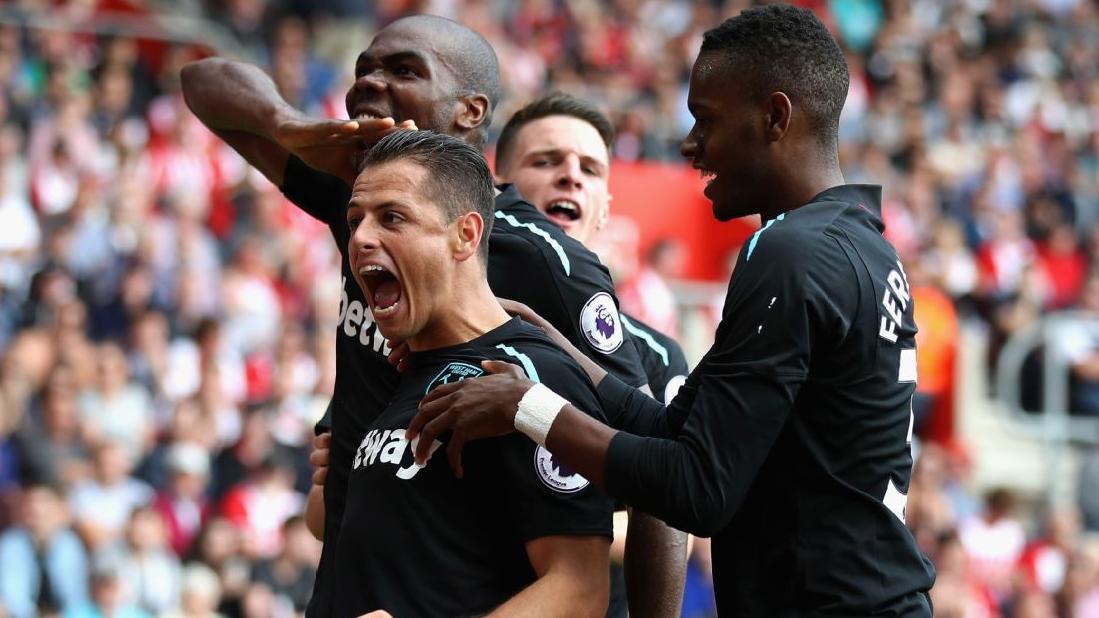 Little League World Series
Little League World Series
Little Leaguer launches homer into parking lot.
Mexico's Andre Garza leaves a fan's car with a souvenir dent after smashing a 70 mph pitch over the fence.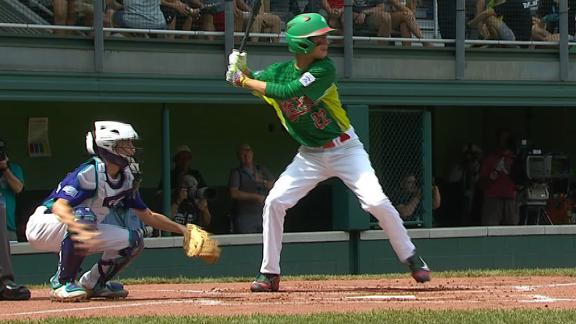 Little League World Series
LLWS
Saturday's Games
Hornets
NBA
Hornets
NBA
Hornets
NBA
How steep is Howard's decline?
Dwight Howard has continued to put up solid numbers on the offensive end, but the stats show his defense has been slipping since his time in Orlando.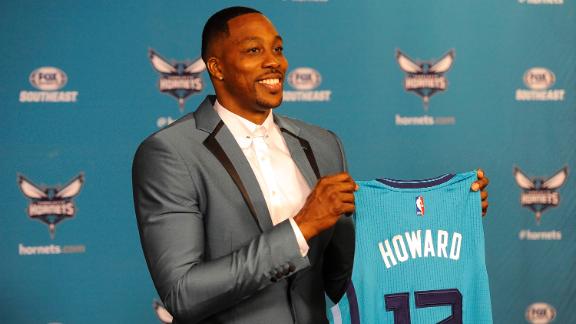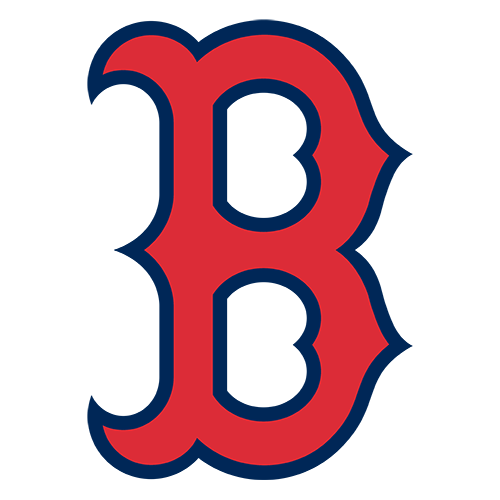 Red Sox
MLB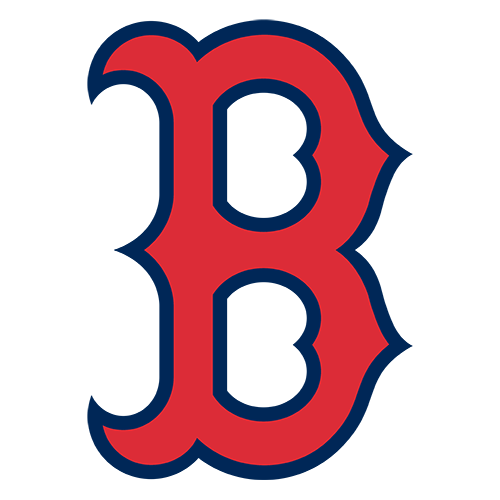 Red Sox
MLB
Devers' homer matches him with Ruth and Williams.
Rafael Devers went deep for back-to-back HRs against the Yanks. Only Babe Ruth and Ted Williams accomplished the feat against the Yankees at age 20 or younger for the Sawx.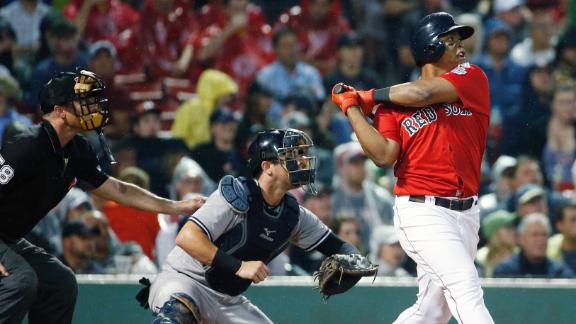 Orioles
MLB
Machado's trio of homers fuels O's win.
Manny Machado powers the Orioles past the Angels with three home runs, including a walk-off grand slam.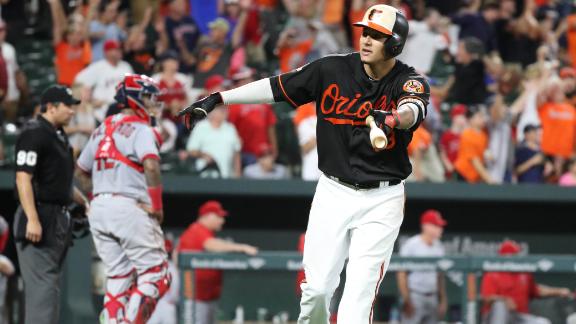 Mariners
MLB
Cruz hits longest homer in Tropicana Field history.
Nelson Cruz sends a home run to the upper deck that travels 482 feet in the Mariners' 7-1 win over the Rays.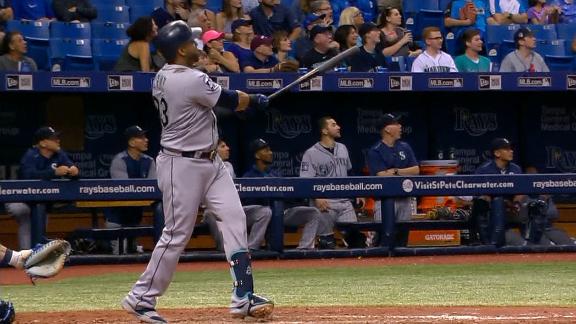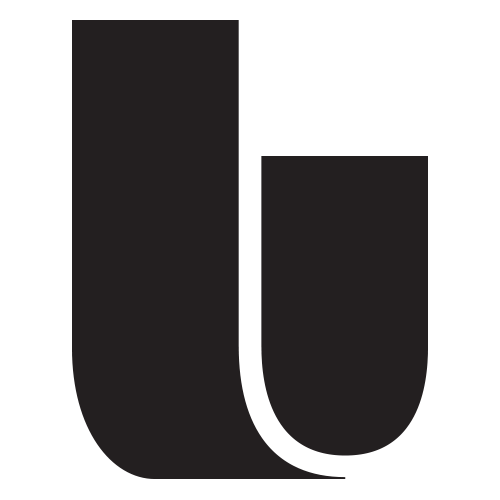 The Undefeated
Max: 8-ounce gloves mean trouble for McGregor.
Max Kellerman breaks down how dropping down from 10-ounce gloves puts McGregor at a disadvantage against Mayweather.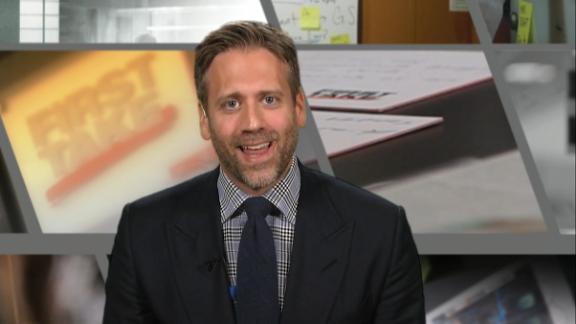 Duke
NCAAM
Customize ESPN
On This Date: Aug. 19, 1909
ISC Images & Archives/Getty Images

Louis Schwitzer won the inaugural race, a five-mile run that was watched by 12,000 spectators.
Elation, then tragedy for Delaney
Sebastian Widmann/Bongarts/Getty Images

One year ago, Hawks guard Malcolm Delaney was celebrating his first NBA contract. Days later, his brother could barely remember his own name.
AP Photo/Ryan Kang

Josh Allen practically begged schools to recruit him. He only got an offer from Wyoming after a year at junior college. Now he's being talked about as a potential No. 1 pick in next year's NFL draft.
Celtics' wheeling and dealing
Tom Szczerbowski/USA TODAY Sports

What started with a blockbuster deal that sent two future Hall of Famers to Brooklyn has turned into a master class in roster reshaping. Four years and 20 trades later, Boston is back on the fast track to title contention.