LeBron's block leads to his game-winner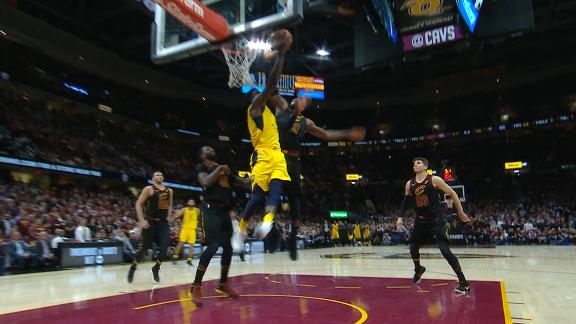 LeBron calls game on Pacers
LeBron told teammates 'just give me the ball'
LeBron delivers with heroics
Stephenson takes steal to the rim
LeBron capitalizes on Smith steal
Ingles sends George to floor, drains 3-pointer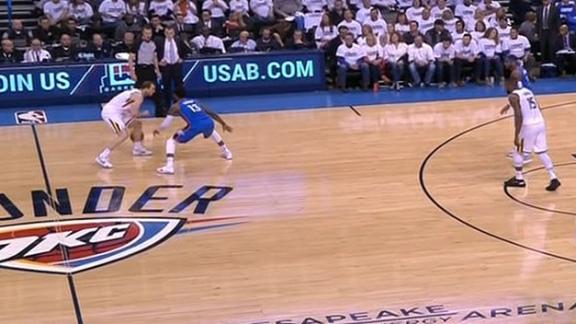 Melo drives for smooth touch off glass
Carmelo Anthony drives around a defender toward the basket and banks in the easy layup.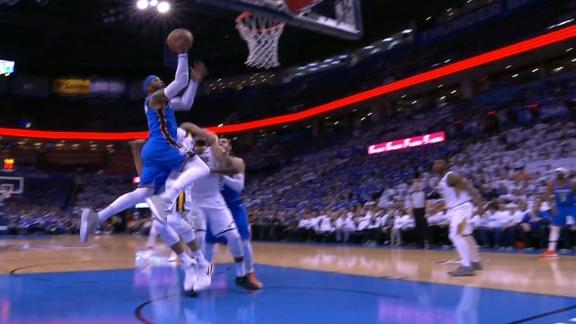 Raptors one win away from moving on
DeMar DeRozan drops 32 and Kyle Lowry adds a double-double as the Raptors ignite the crowd taking a 3-2 series lead.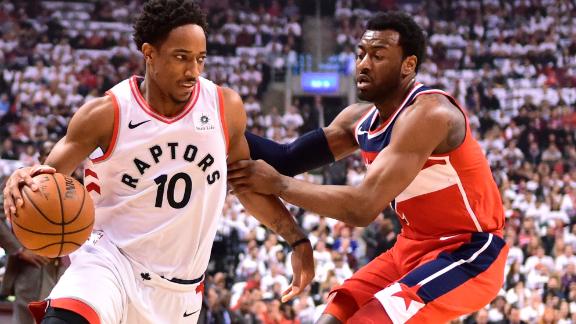 Lowry bowls over Oubre for layup to delight of Drake
Wall's turnover leads to DeRozan's throwdown
Lowry bowls over Oubre for layup to delight of Drake
Oubre follows miss with big and-1 jam
Drake, Wall talk in between plays
Drake fired up after DeRozan's 3 rattles in
Wall atones for turnover with block on Lowry
Wall's turnover springs DeRozan for the jam
Wall beats the buzzer to end the first quarter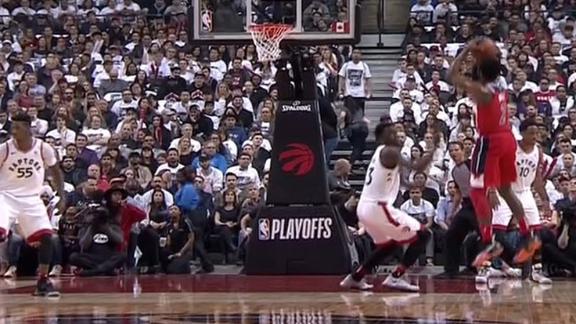 Wall jets through for and-1 layup
DeRozan spins by Wall and converts tough layup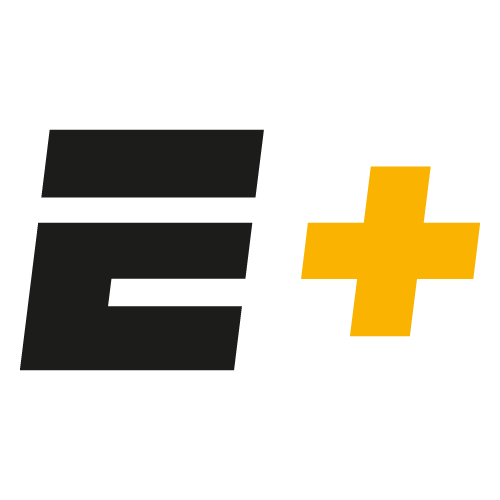 Wednesday's Featured E+ Games
Acuna gets first hit and scores first run for Braves
Ronald Acuna Jr. tallies his first MLB hit as well as crossing the plate for the first time as a Brave.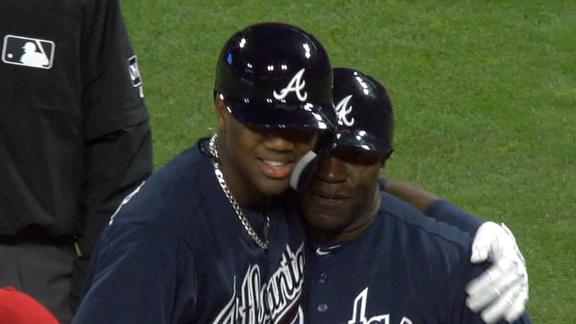 Altherr's 3-run homer lifts Phillies over D-backs
Aaron Altherr hits one over the center-field wall to give the Phillies a 5-3 lead over the Diamondbacks.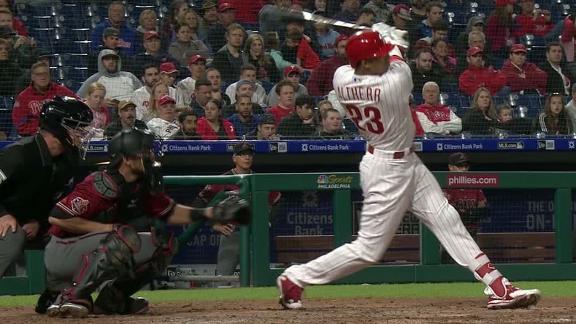 Lindor homers on first pitch of at bat
Francisco Lindor drives one to the opposite field for his 3rd home run of the season to give the Indians a 2-1 lead over the Cubs.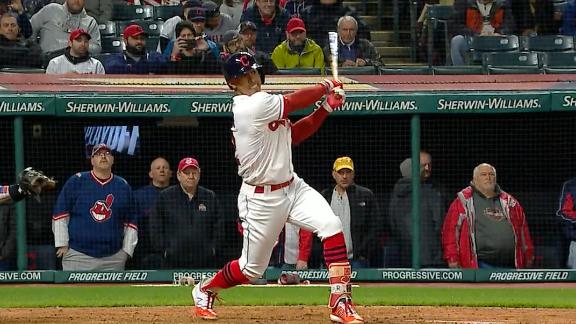 Customize ESPN
On This Date: April 25, 1976
On April 25, 1976, Cubs center fielder Rick Monday races through the outfield to snag an American flag from protesters before they can burn it during the American Bicentennial.
ESPN Illustration

Think you can pick out the best quarterback using only his college stats? Prove it. Then see how each QB compares to a 2018 draft prospect.
Melina Vastola-USA TODAY Sports

The Heisman winner's future in the league won't just depend on whether he's ready, it'll depend on whether the NFL is.
ESPN.com Illustration

The Red Sox held on to our No. 1 spot, but they aren't the only team in the division off to a strong start.