Harden cruises for hammer dunk.
D-Rose finds Crawford for a 3-pointer.
Gordon breezes past Gibson for layup.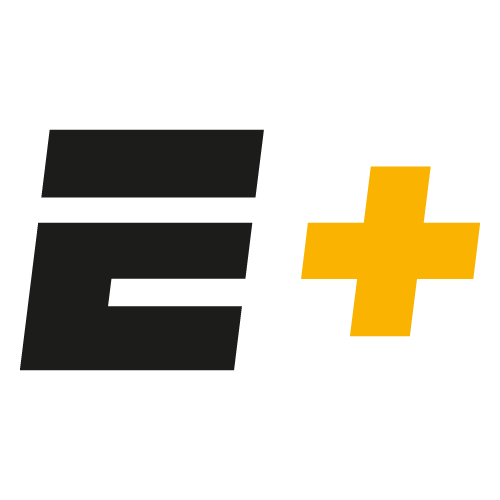 MLS Featured E+ Games
Davis puts Pelicans on his back in sweep.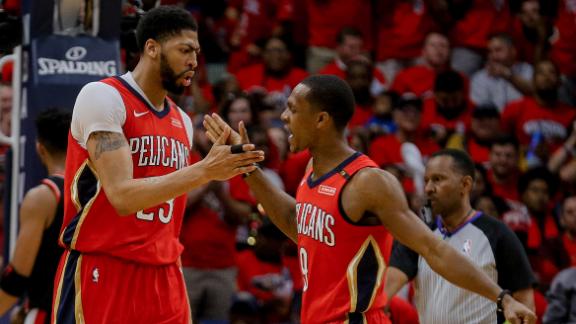 Pelicans sweep Trail Blazers in first round.
Pelicans sweep Trail Blazers in first round.
Davis rises for putback slam over Nurkic.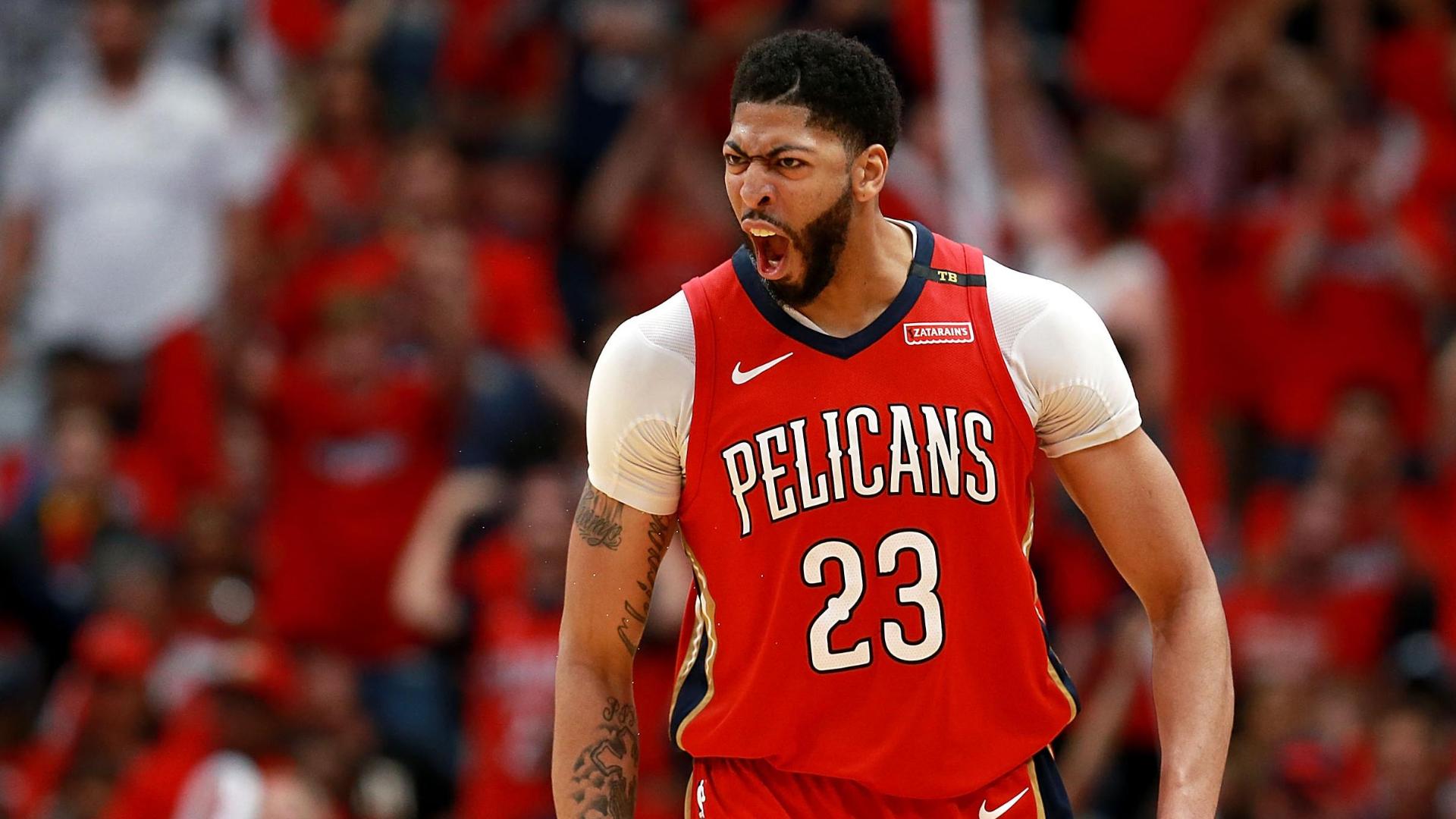 Davis looking to avenge playoff sweep to Warriors in 2015.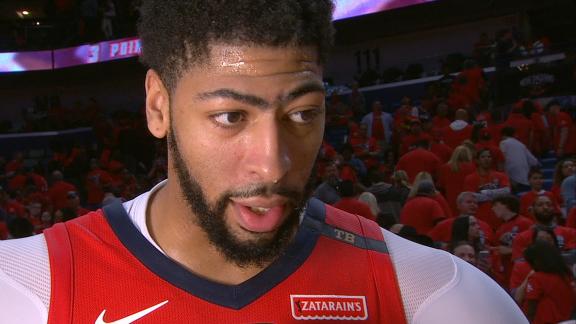 Holiday's transition 3 sends crowd into frenzy.
Moore shoves McCollum after hard foul.
Rondo connects with Davis for long alley-oop.
Holiday puts McCollum in a blender.
Rondo's no-look, behind-the-back pass sets up Davis.
76ers win chippy Game 4 battle against Heat.
76ers win chippy Game 4 battle against Heat.
Simmons, 76ers persevere to take 3-1 lead.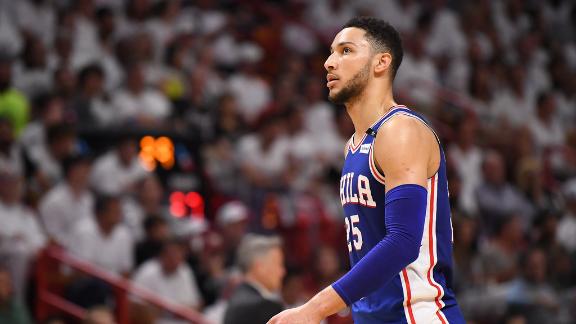 Simmons drives for filthy dunk in Game 4 win.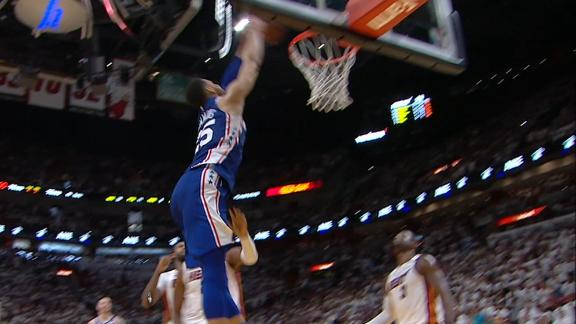 Embiid impresses with five-block game.
Simmons drops Wade with screen.
Embiid blocks Dragic in transition.
Embiid swats Winslow's layup.
Whiteside throws down alley-oop slam.
76ers, Heat exchange shoves in tense scuffle.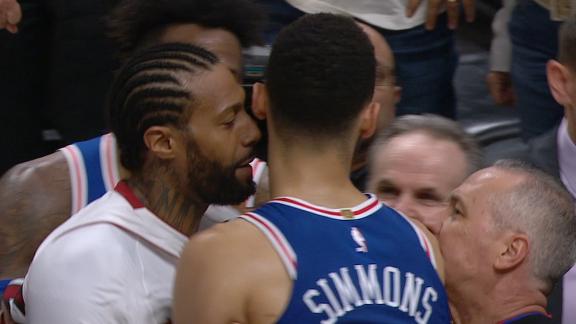 Wade lobs oop for Adebayo.
Amir Khan finishes Phil Lo Greco in 39 seconds.
Backstrom's OT deflection gives Caps series lead.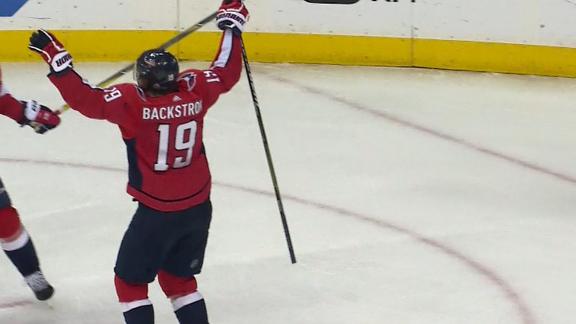 Customize ESPN
Inside the Sixers' success
Mitchell Leff/Getty Images

Two years ago, the Philadelphia 76ers won 10 games. Now they're a 52-win 3-seed, with two possible future MVPs, each under the age of 24. This is the inside story of the talk therapy that helped make it all happen.
Alabama's Locksley coping with tragedy
Mark J. Rebilas/USA TODAY Sports

When Mike Locksley spoke to his son Meiko after Alabama's season-opening win, he never thought that would be their final conversation.
Joe Hermitt/PennLive.com via AP

The NFL draft's top RB was a superstar long before Penn State in a tiny town still big enough to turn out a crowd almost double its size to honor him.
ESPN Illustration

A generation ago, Boston was the hard-luck sports city and Washington was the successful one. Now, the shoes, spikes and skates are on the other foot.