Upton stunned after Dyson robs him of grand slam
Justin Upton crushes a long fly ball that looks to be a grand slam, but Jarrod Dyson rises up to makes a spectacular catch to rob him at the wall.
Trout can't bring home run back
Nick Ahmed cranks a long fly ball that bounces off of Mike Trout's glove and over the wall for a home run.
Upton, Pujols go back-to-back in fourth
Justin Upton crushes a solo home run to center field in the fourth inning, then Albert Pujols follows him up with a solo shot to center as well.
Marte adds to D-backs' lead with homer
Ketel Marte cranks a solo home run to right field to extend the Diamondbacks' lead over the Angels.
Goldschmidt smashes 15th dinger of the year
Paul Goldschmidt launches a 2-run home run to center field in the top of the first inning.
Tunisia 1-2 England: Captain Kane leads the way
Harry Kane followed up his first goal at a major competition for England with a stoppage-time winner to propel the Three Lions past Tunisia.
McManaman: Kane's winner takes pressure off England
Steve McManaman explains the importance of England's win over Tunisia, and the FC crew rate Harry Kane's performance in his World Cup debut.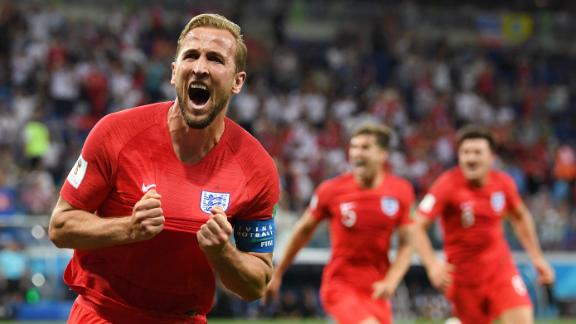 One play that explains each top prospect's hype
Quickly dive into what separates seven players - including DeAndre Ayton, Trae Young and Marvin Bagley III - from their NBA-bound peers.
Ayton: 'I knew that basketball would get me through'
NBA draft prospect DeAndre Ayton reflects on his beginnings in basketball and how dealing with the scrutiny at Arizona will make him a better pro.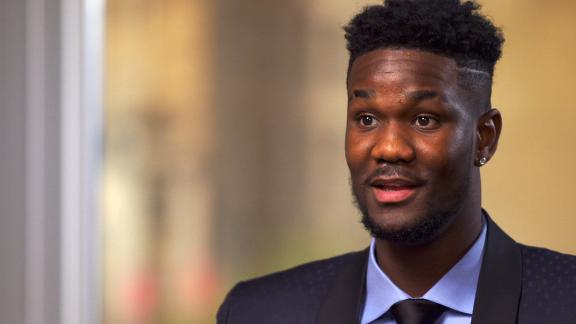 Jackson Jr. a shooter like his father
Jaren Jackson Jr. reflects on how his dad's NBA career influenced him and how his own game has grown over the past few seasons.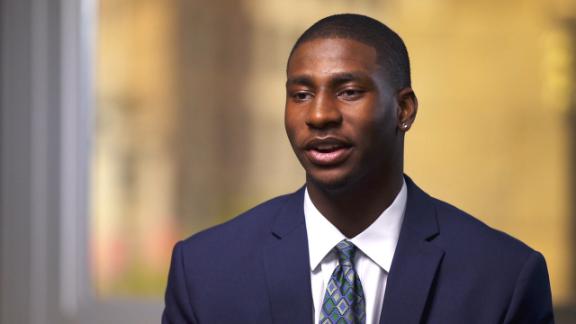 FiveThirtyEight
College World Series
Continues Tuesday on ESPN networks
Oregon State breaks game open with three-run homer
Kyle Nobach cracks an opposite-field home run to pad the lead in Oregon State's 14-5 win over Washington.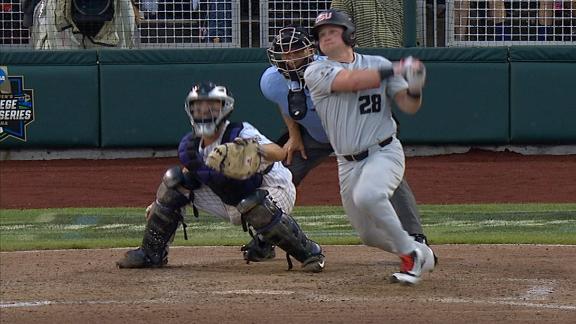 Astros' 12th straight win comes via walk-off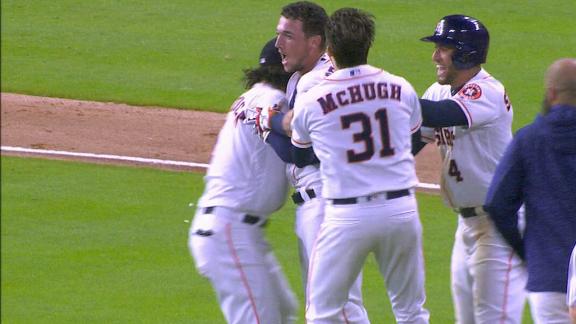 Nimmo hustles for inside-the-park home run
Brandon Nimmo smacks a ball off the wall in right field and speeds around the bases for an inside-the-park home run.
Soto hammers homer to top of second deck
Juan Soto, who hadn't made his major league debut when the suspended game started, pummels a two-run shot.
Judge covers serious ground to make nice catch
Aaron Judge's relentless effort takes him 124 feet into foul territory to make a sliding catch.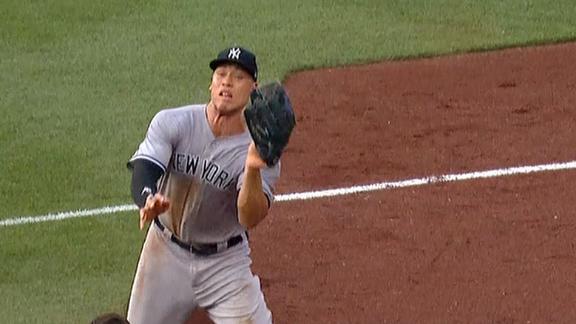 Williams bloodied up after odd ricochet
Matt Carpenter hits one off the wall that catches Nick Williams in the nose forcing him to leave the game after the blood starts pouring out.
Pittsburgh fans mock umps
Two fans behind the umpires, who are reviewing a call, mimic the situation with headsets of their own.
Customize ESPN
On This Date: June 19, 2016
On June 19, 2016, the Cavaliers defeated the Warriors in seven games to win the first championship in franchise history.
Top NBA teams of all time
Nathaniel S. Butler/NBAE/Getty Images

1996 Bulls, 2001 Lakers, 1986 Celtics. Kevin Pelton ranks the greatest NBA teams of all time. Where did this year's Warriors land?
Al Bello/Getty Images

Odell Beckham Jr. wants a huge contract. The Giants have cap concerns, plus a new GM with little patience for egos. So now what?
How NBA teams can pitch LeBron
Robert Generette III

Fans around the NBA have put up billboards to woo LeBron James. What would it look like if all 30 teams did the same? See for yourself.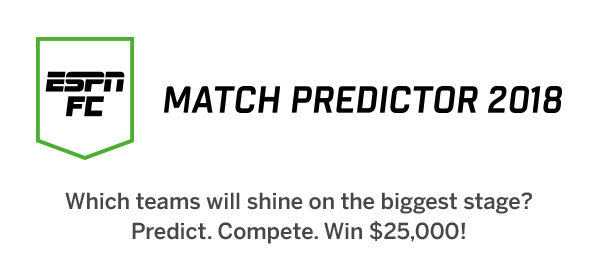 Sign up for FREE!