Patriots
NFL
Patriots continue domination of Falcons.
Eight months after storming back to complete the greatest comeback in Super Bowl history, the Patriots kept the scoreboard uneven against the Falcons in the rematch on Sunday.
Steelers
NFL
Smith-Schuster plays hide-and-seek with Bell after TD.
Steelers' JuJu Smith-Schuster and Le'Veon Bell play the game within the game after scoring at home.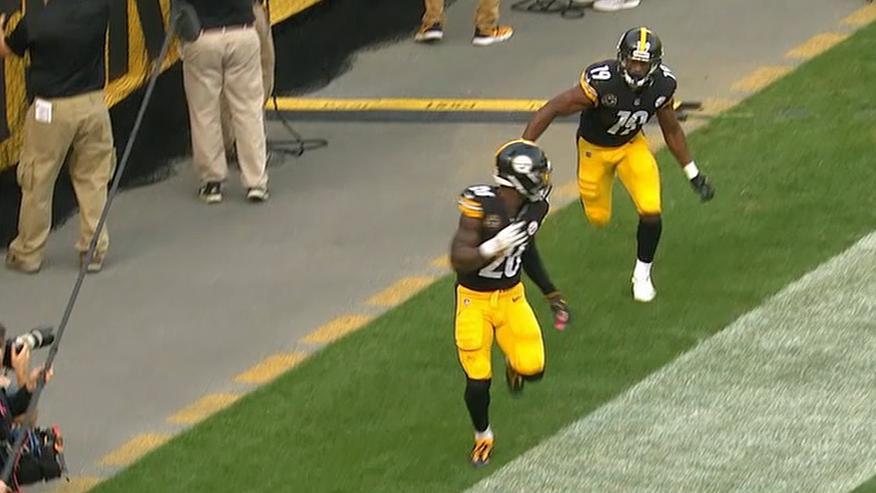 Seahawks
NFL
Richardson catches Wilson's trick pass play for TD.
Russell Wilson hands it to J.D. McKissic, who passes it back to Wilson. The Seahawks QB then launches a 38-yard throw to Paul Richardson, who comes down fighting for possession.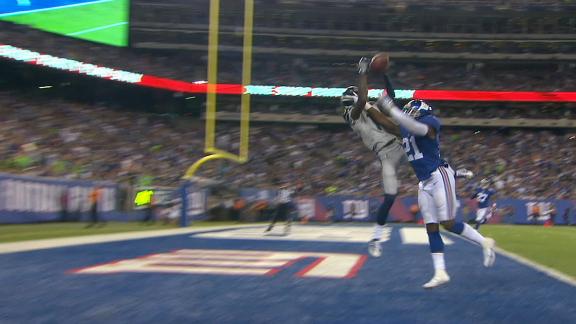 Timberwolves
NBA
Wiggins plays hero for Minnesota.
Carmelo Anthony hits a go-ahead 3 with under five seconds remaining for OKC, but a mad scramble leads to Andrew Wiggins' game-winning shot at the buzzer.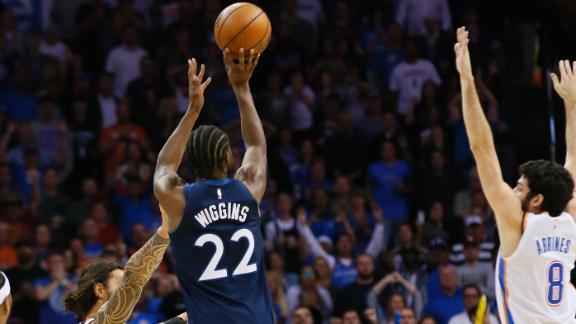 Lakers
NBA
Lonzo nearly records triple-double in loss to Pelicans.
Lonzo Ball shines with his passing as he records 13 assists -- to go along with eight points and eight rebounds -- in a 119-112 loss to New Orleans.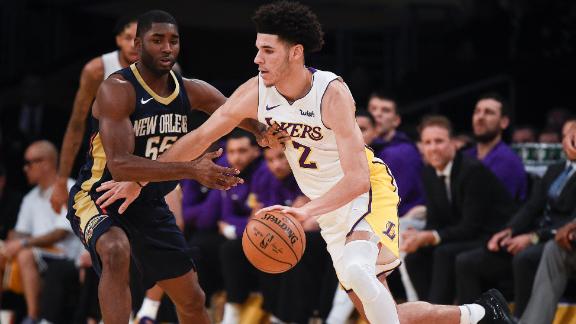 Eagles
NFL
Eagles
NFL
SC Featured: 'The Dutch Destroyer.'
Tom Rinaldi explores the special connection between a 10-year-old football player and the Eagles QB.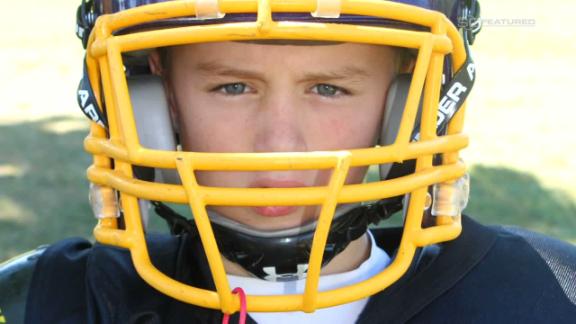 Carson Wentz shreds opponents with this play.
Look out, Redskins. Jon Gruden draws up how the Eagles "stab" formation is so effective against zone or man coverage.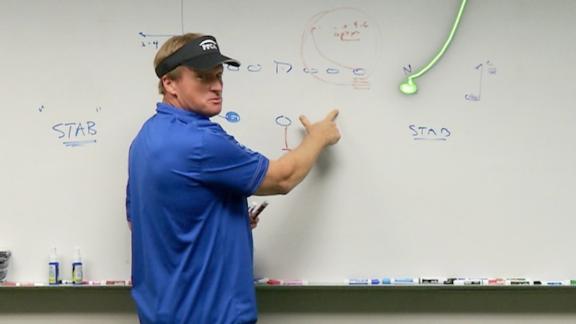 Stanford
NCAAF
Love's eye-catching start adding him to Heisman mix.
Stanford's Bryce Love is one of the most dynamic running backs in the nation and is making an impression this season.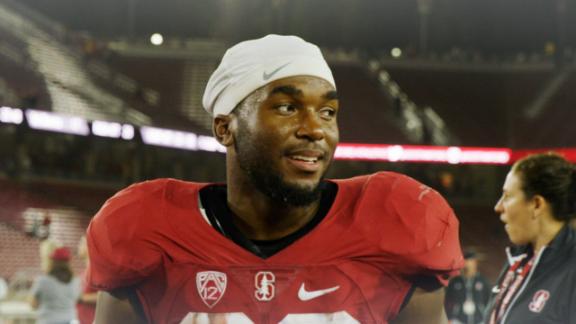 Duke
NCAAM
Raiders
NFL
Big plays, fun in the end zone highlight Sunday.
Watch the top moments from Week 7, including Ezekiel Elliott running over the 49ers and a pair of Steelers creatively celebrating a touchdown.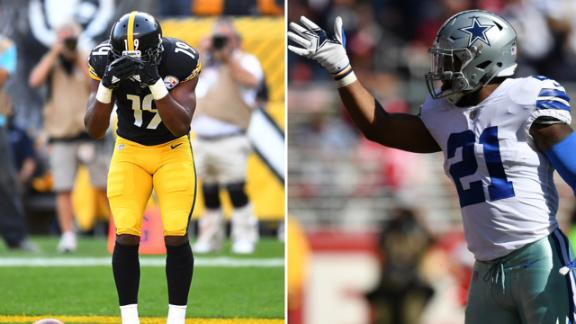 Red Sox
MLB
Can Cora handle the heat in Boston?
Buster Olney breaks down Boston's selection of Alex Cora as its next manager.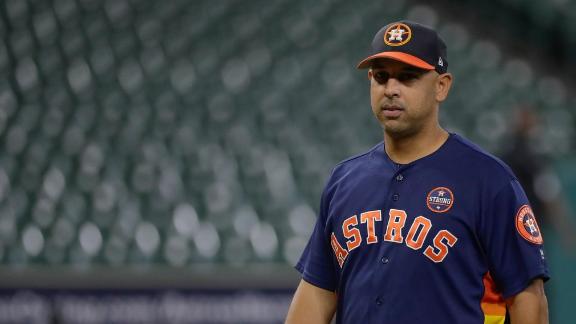 Notre Dame
NCAAF
Customize ESPN
On This Date: Oct. 23, 2000
Corey Sipkin/NY Daily News Archive/Getty Images

Down 30-7 at the end of the third quarter, the Jets pulled together a rapid and improbable comeback with four touchdowns and a field goal in the fourth quarter, eventually defeating the Dolphins in overtime.
NBA's 50 greatest players
n/a

New times call for new players -- and farewells to some old stars.
John Giamundo/Getty Images

Universally criticized as one of the worst ideas in sports history, it might actually be time to consider bringing back the infamous glow puck introduced to the game more than 20 years ago.
Aaron Dana

For the past year, LaVar Ball has been making plenty of boastful claims about his oldest son. Now the NBA gets a chance to line up and prove him wrong.

It's not too late to play!