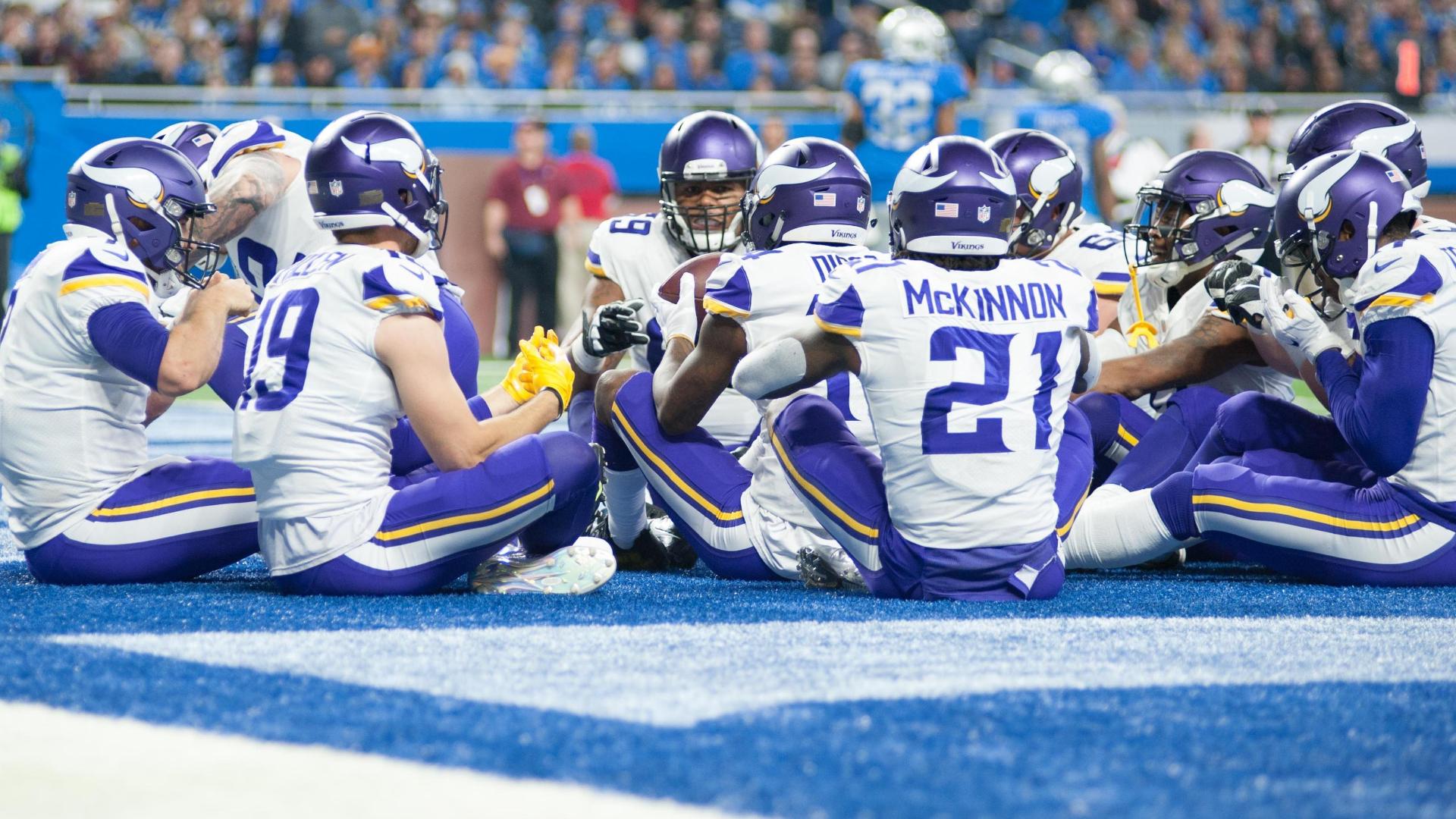 Fantasy Football
Fantasy
Dak and Dez have unfavorable matchups.
Berry dives into the unpromising matchups for Dak Prescott and Dez Bryant as they take on the Chargers.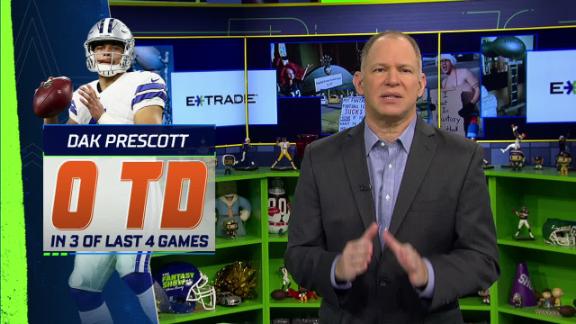 Stephen A. loves the hostility between Westbrook, KD.
Stephen A. Smith gets upset when the two downplay the tension.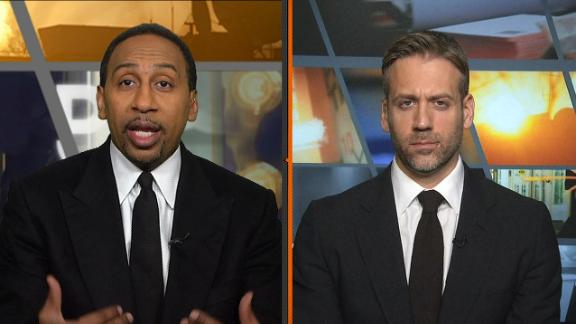 The history of the NFL on Thanksgiving.
Ever wonder why the Detroit Lions and Dallas Cowboys always play on Thanksgiving? We have the answer.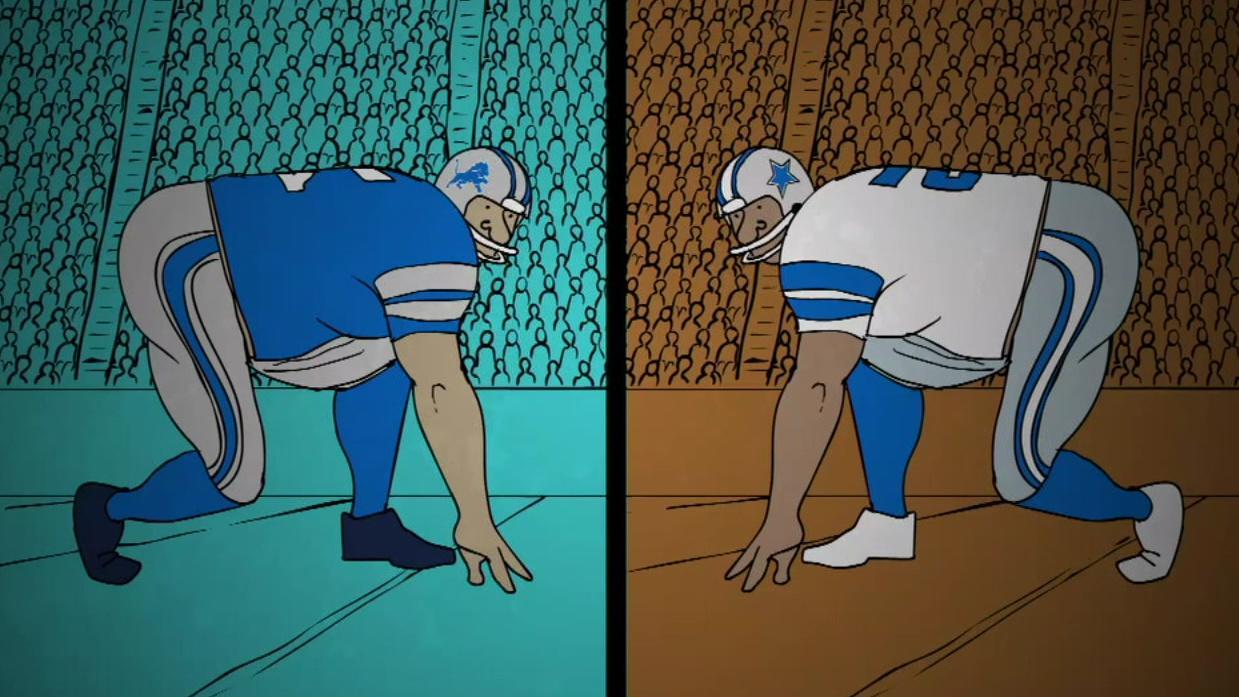 What do the numbers say about the Iron Bowl?
Brad Edwards breaks down some key numbers for Alabama and Auburn ahead of this year's Iron Bowl.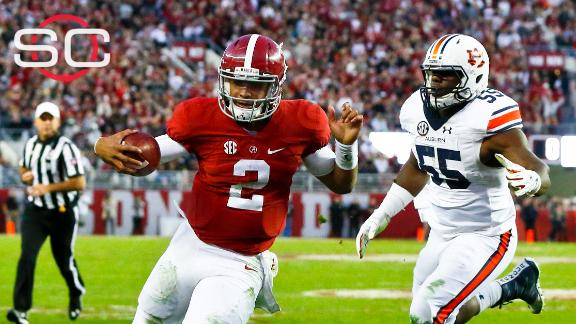 MLB
Stephen A. not buying Wentz for MVP.
Stephen A. Smith doesn't see how Eagles QB Carson Wentz is outperforming Patriots QB Tom Brady this season.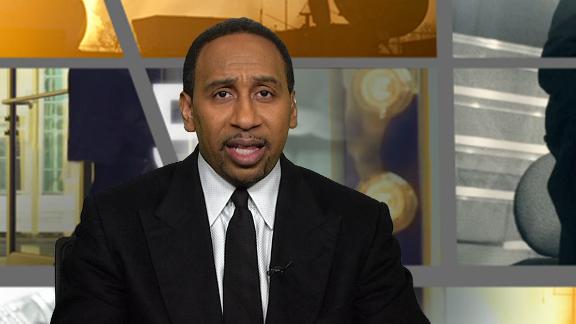 Customize ESPN
On This Date: Nov. 23, 1991
On November 23, 1991, Michigan's Desmond Howard tore off a long punt return touchdown and predicted his Heisman win in celebration.
Christopher Testani for ESPN

Become a pro at leftovers with a recipe for Detroit's turkey, brie and mostarda sandwich. Also, warm up with Elk Stroganoff at Lambeau, the Giants/Jets' Fat Rooster Hot Chicken Sandwich or check out the Skuna Bay Salmon Crudo from the U.S. Open.
From turkey farmer to superstar
Courtesy of the Jewell family

Before becoming an All-American at Iowa, Josey Jewell was dodging angry turkey wings to the face, making sure those crazy birds didn't drown in the rain and learning the value of hard work on his family's farm. And he wouldn't have had it any other way.
Matt Dunham/AP Photo

NFL commissioner Roger Goodell is in a bitter battle few saw coming, led by Jerry Jones, the league's most opinionated and powerful owner. Nobody knows how this will end.