Mayweather chose 8-ounce gloves because 'fans want to see blood.'
Sal Paolantonio catches up with Floyd Mayweather, who says he is cool, calm and collected going into the megafight against Conor McGregor.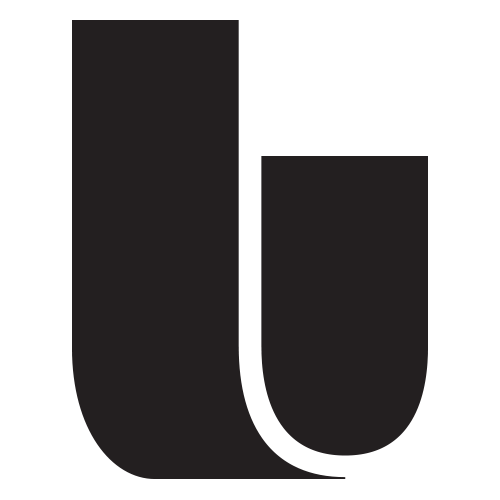 The Undefeated
FiveThirtyEight
Cavaliers
NBA
Pierce: Cavs still the team to beat in East.
Paul Pierce breaks down how the Cavaliers' offseason improvements will keep them atop the Eastern Conference.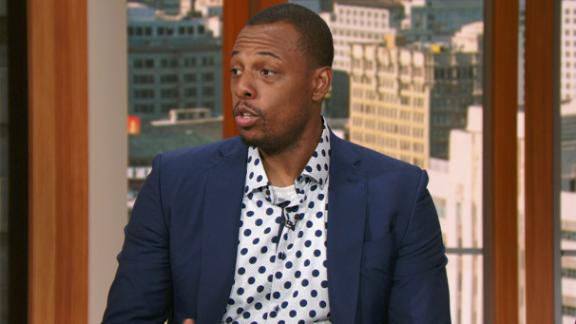 Cavaliers
NBA
Max: 'LeBron doesn't owe Cleveland a damn thing.'
Max Kellerman says LeBron James has every reason to leave Cleveland but shares how owner Dan Gilbert could persuade him to stay.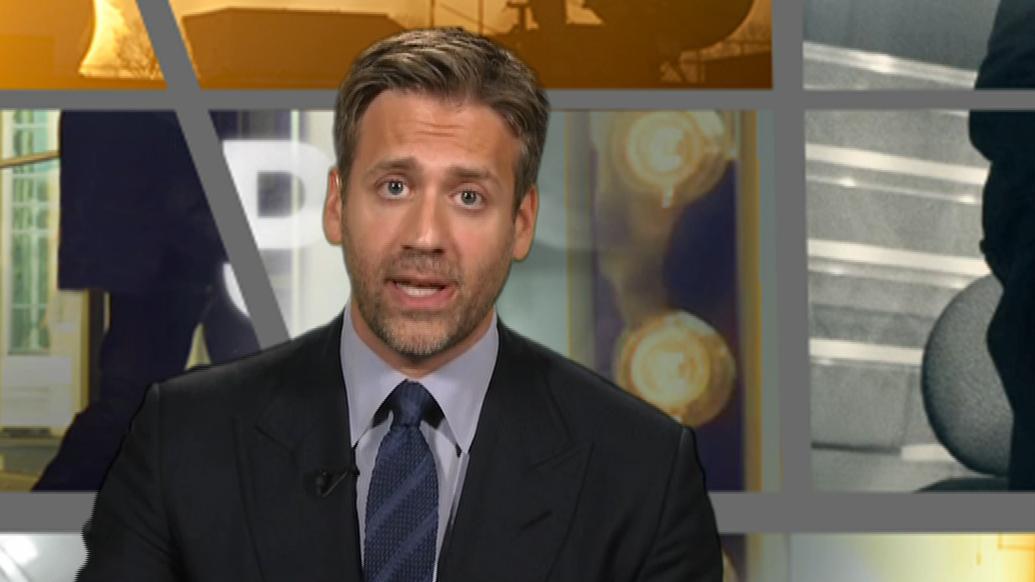 Celtics
NBA
Are the Celtics now the best team in the East?
With the addition of Kyrie Irving, Gordon Hayward and Jayson Tatum, does Boston have the star power to take down Cleveland?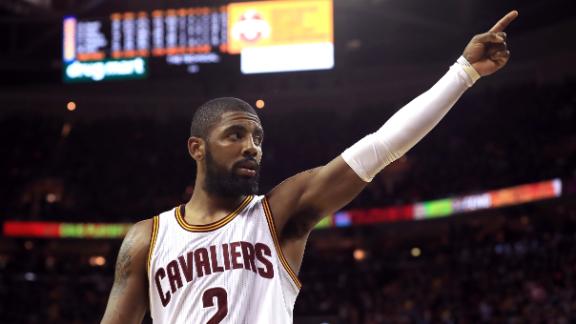 Who belongs in NFL's top QB tier?
Adam Schefter, Josina Anderson and Herm Edwards debate the elite quarterbacks who belong in the NFL's top tier.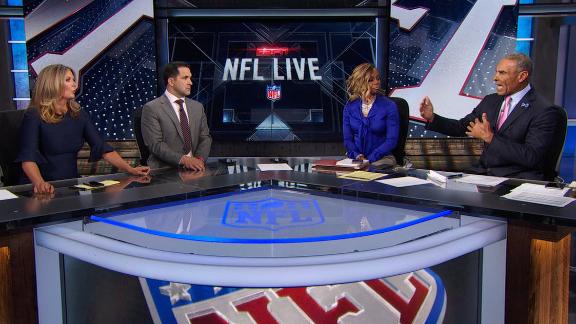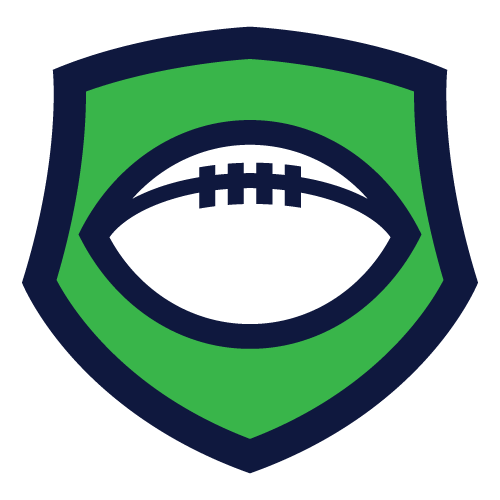 Fantasy Football
Beckham moving down on Berry's draft board.
Odell Beckham Jr.'s ankle injury has Matthew Berry nervous enough to start looking elsewhere when picking early in the first round of fantasy drafts.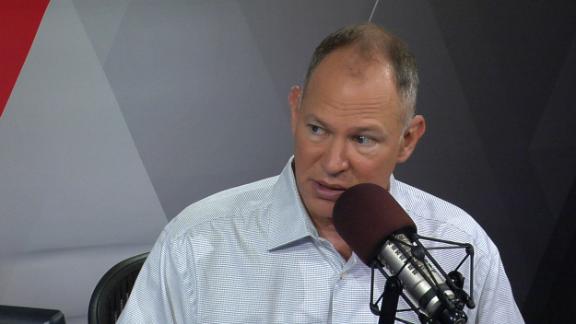 Angels
MLB
Angels
MLB
Angels
MLB
Trout does it all.
The Angels star has compiled unprecedented statistics across the board since becoming a major league player.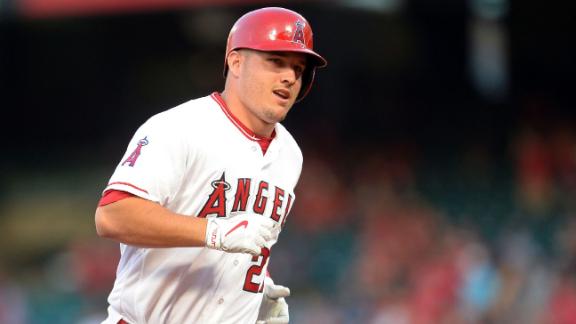 Bengals
NFL
Golic rips NFL, NFLPA in epic rant.
Mike Golic wants to see action instead of "tough talk" between both parties after NFLPA president Eric Winston said he doesn't care if the NFL dies out in 20 years.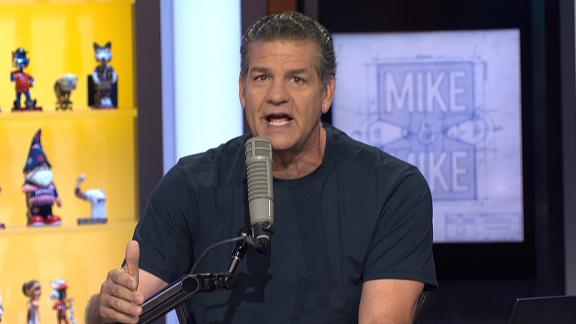 Little League World Series
Little League World Series
Little Leaguer hits grand slam.
Troy Ashkinos goes yard on an off-speed pitch in the bottom of the fourth, as Connecticut extends its lead on New Jersey to 9-2.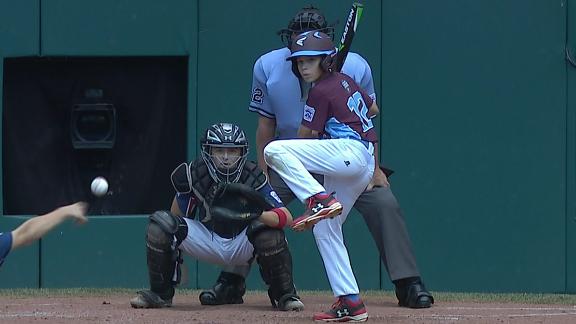 Little League World Series
Lions
NFL
Lions
NFL
Lions
NFL
Lions 'don't have a choice' with Stafford contract.
The NFL Live crew weighs in on why the Lions should end the uncertainty and sign Matthew Stafford to a massive new deal.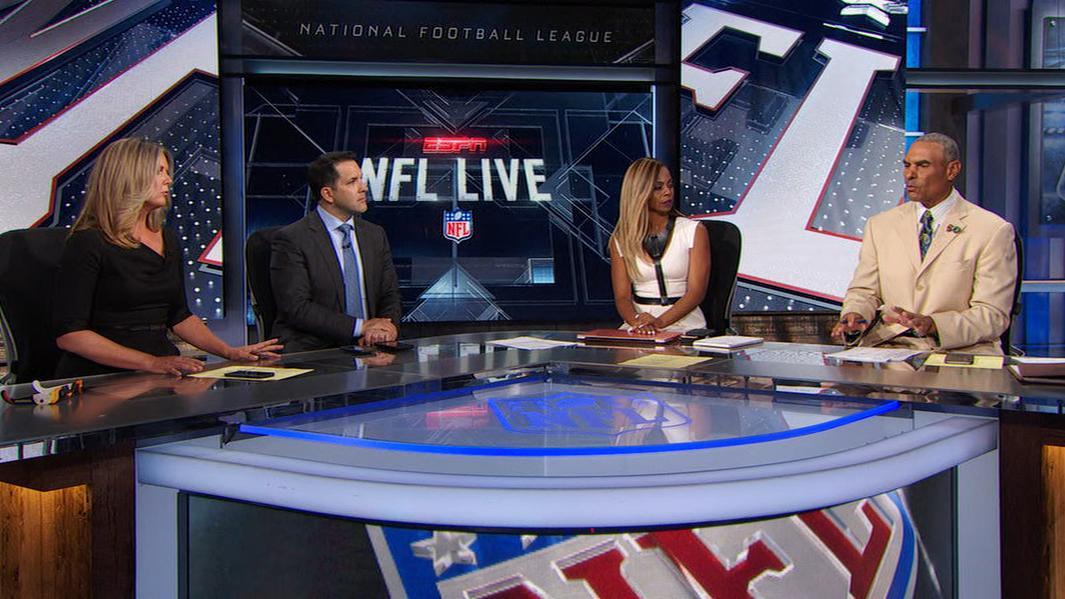 Baylor
College football
Baylor
College football
FSU-Alabama set for epic opening-week clash.
No. 3 Florida State and No. 1 Alabama will put each other to the test with a star-studded matchup on Sept. 2 at 8 p.m. ET on ABC.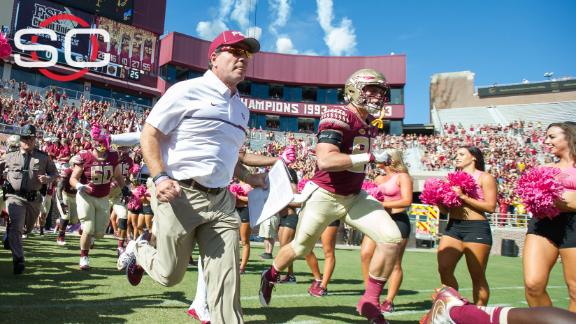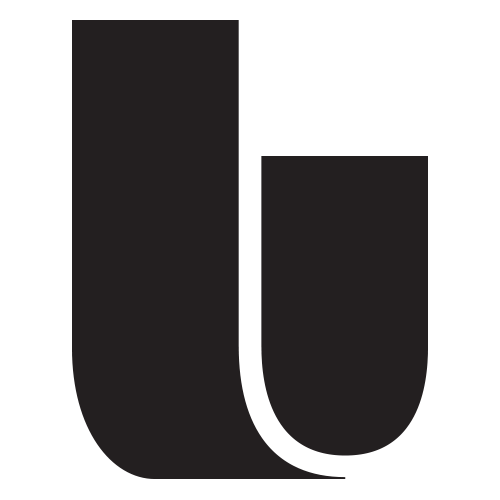 The Undefeated
Customize ESPN
On This Date: Aug. 23, 1978
Mark Sagliocco/FilmMagic

On the Mamba's birthday, check out his wit, wisdom and words throughout the years.
Examining college football fan bases
James Boorman

Introducing the Fan Happiness Index, which uses data to gauge the fan sentiment at 128 FBS programs.
152 seconds of baseball chaos
Todd Detwiler

For 2 minutes, 32 seconds of pure chaos, a high school state championship game in Rhode Island entered a parallel universe -- and unleashed the longest hardball stalemate of all time.
ESPN

It's the must-read column of the fantasy football preseason, highlighting Matthew Berry's most undervalued and overvalued players in drafts.