Red Sox
MLB
Jazz beat Clippers in Game 7.
Gordon Hayward leads Utah with 22 points, and Derrick Favors adds a double-double (17 points and 11 rebounds) off the bench as Utah wins the series, 4-3.
Clippers
NBA
Pierce: 'It's been a fun ride.'
Paul Pierce discusses the Clippers' falling short in Game 7 and how he enjoyed his time in Los Angeles.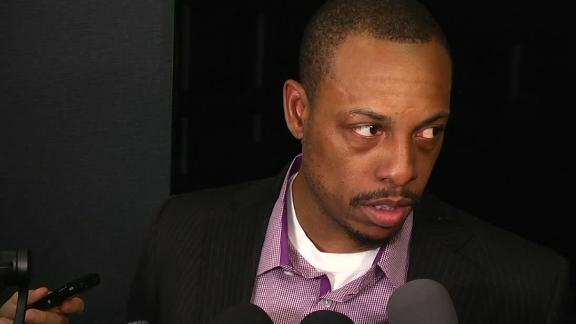 Another emotional day for IT4 ends in triumph.
A day after his sister's funeral, Isaiah Thomas overcomes an early deficit and a knocked out tooth to lead the Celtics to a Game 1 win.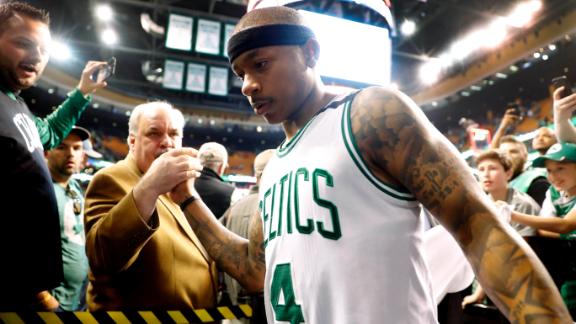 NFL Draft
Rendon makes history against Mets.
Anthony Rendon had everything working at the plate Sunday, as he recorded six hits -- three of them homers -- and knocked in 10 RBIs. Rendon is the second player in MLB history to do so in a single game.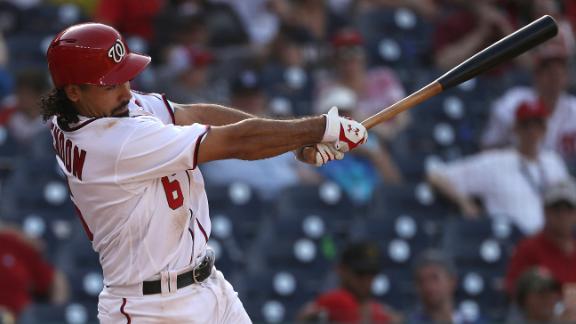 Spurs dominate North London derby.
Tottenham kept their title hopes alive with a win in the last North London derby to ever be played in White Hart Lane.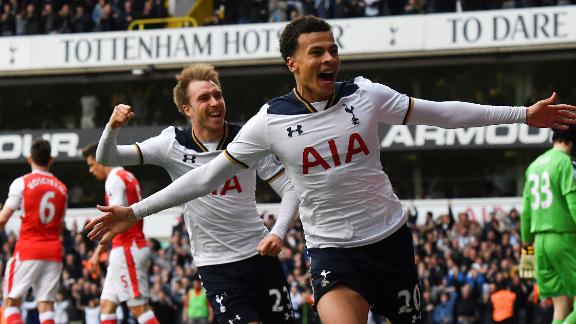 Blues one step closer to title.
Chelsea cruised to a convincing victory at Goodison Park to add another three points to its Premier League stronghold.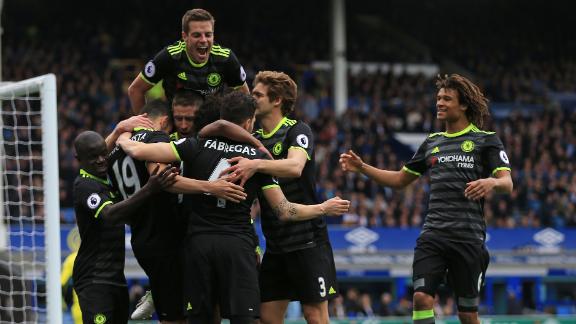 Premier League Action
Bills
NFL
Kiper: Peterman has Brady-esque potential.
Mel Kiper identifies former Pitt quarterback Nathan Peterman as a late-round pick who has the potential to blossom into a surprising star in the NFL.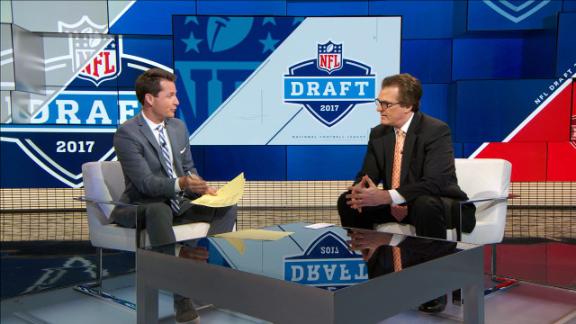 Which team nailed NFL draft?
Louis Reddick loves what the Titans did. Todd McShay turns his attention to the Eagles. Mel Kiper Jr. likes the playmakers the Cardinals landed.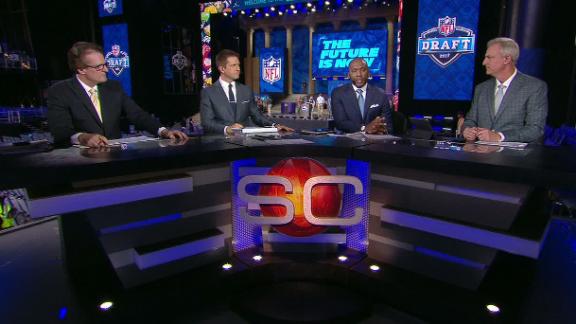 Joshua knocks out Klitschko in thriller.
In a bout where both boxers would hit the canvas, Anthony Joshua stops Wladimir Klitschko to improve his record to 19-0.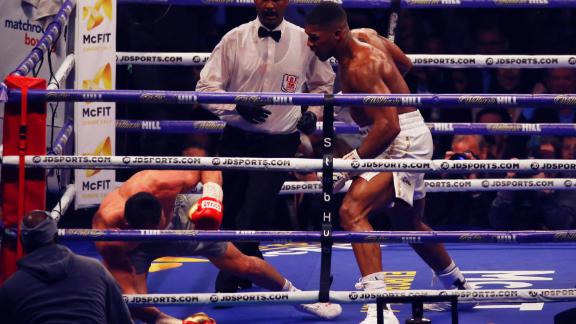 Michigan
College football
Michigan
NCAAF
The best of Michigan's journey to Rome.
Marty Smith tags along for an unforgettable week with Jim Harbaugh's squad in the Eternal City.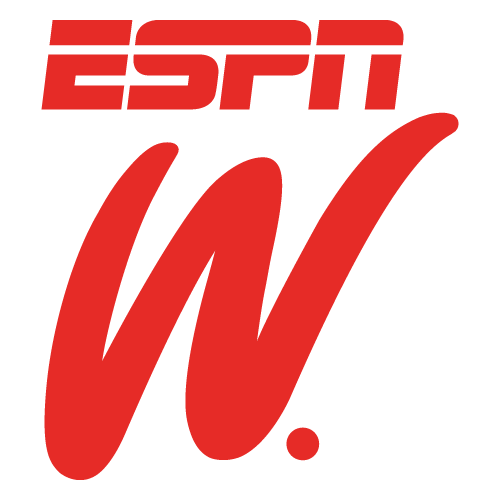 Soccer
Lloyd pulls one back for Man City.
Carli Lloyd capitalized on a poor goalkeeper clearance to score for Man City, but it wasn't enough as Lyon advanced on aggregate 3-2 in the Champions League semifinal.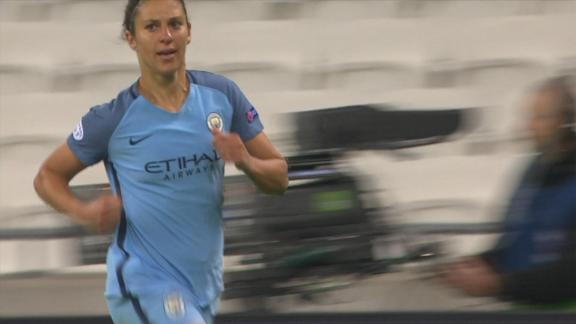 Customize ESPN
On This Date: April 30, 1993
AP Photo

Seles was playing an event in Germany when a fan leaned over the barrier and stabbed a knife between her shoulders.
Inside the Spurs' success
Soobum Im-USA TODAY Sports

The Spurs are on the greatest active streak in sports. How do they do it year after year?
Jason Mowry/Icon Sportswire

Being a football official was never really in Amanda Sauer's plans. But sometimes life leads you down paths that can save your life and make history at the same time.
Andrew Dieb/Icon Sportswire/Getty Images

MLB seems to have a formula for what should be put on the front of a jersey. So what of the teams that buck that trend?
Jon Lowenstein/NOOR for ESPN

Watch "We The Fans" to follow the stories of the Chicago Bears faithful of Section 250 in an eight-episode documentary series on ESPN.