Max: 'Rockets are going to go up 3-2'
Max Kellerman expects Houston to defend home court and take a one-game advantage after Game 5.
Barkley thinks Rockets can win series
Charles Barkley says the Houston-Golden State series will be decided by the winner of Game 5.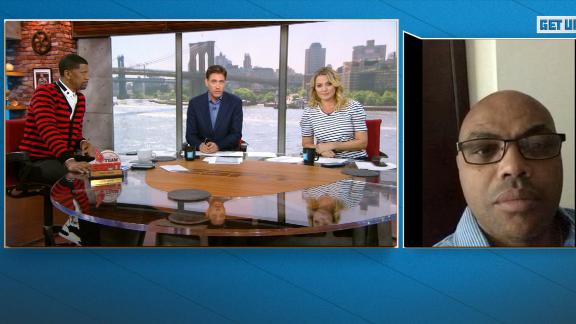 Mancini, Jones crush back-to-back HRs
Trey Mancini and Adam Jones hit back-to-back home runs in the second inning that White Sox outfielders couldn't reel in.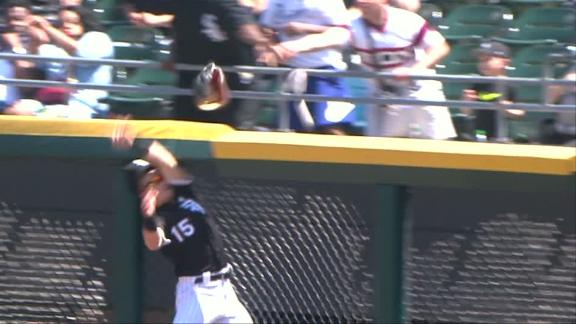 Smith Jr. homers in sixth
Dwight Smith Jr. lifts a solo home run out to right field as Toronto trails Los Angeles 4-1.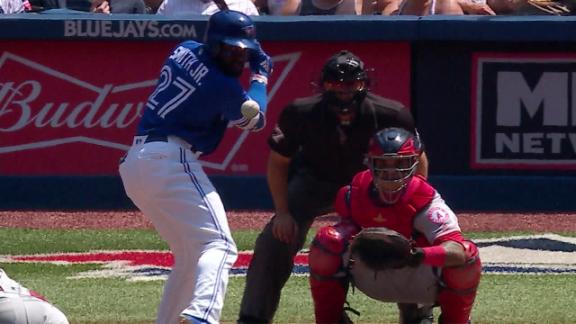 Is Damian Lillard deserving of an All-NBA nod over Russell Westbrook?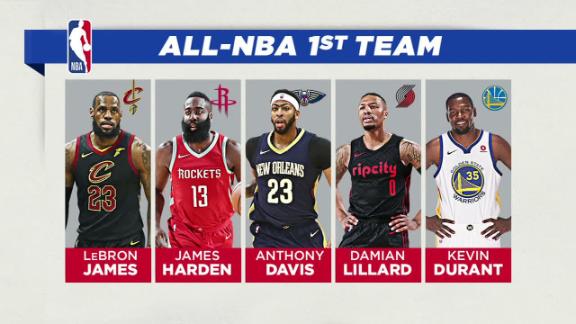 Los Angeles Sparks vs. Connecticut Sun
Is the NFL's anthem controversy over with new policy?
The SportsNation crew believe that the NFL's changes to its national anthem policy have created other issues for the league.
What issues surround new anthem rules?
Josina Anderson says NFL player rights are being infringed upon by not being able to express themselves freely.
NFL anthem policy leaves a lot open to interpretation
Jason Reid joins OTL to weigh in on the NFL's new rules for the national anthem.
Riddick: 'Owners trying to protect their bottom line'
Louis Riddick says the new anthem policy requiring players to stand or be in the locker room helps owners from alienating fans.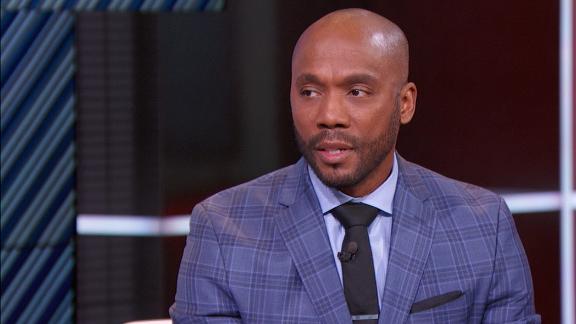 Is Doncic's draft stock slipping?
Zach Lowe and Stephen Jackson react to the conflicting intel in regards to Sacramento's interest in Doncic.
Ovechkin: 'Been waiting for this moment for a long time'
Alex Ovechkin expresses how it feels to reach the Stanley Cup Final for the first time in his career.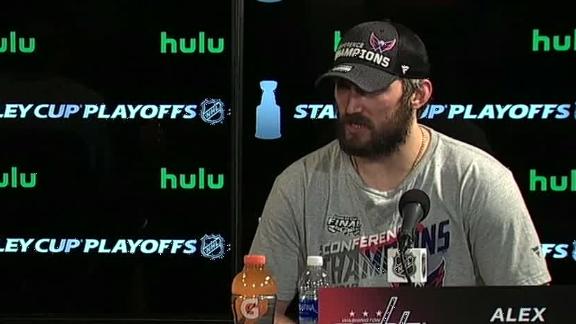 Colon's HR is a part of history
In honor of Bartolo Colon's 45th birthday, take a look at the lone home run of his career compared to other monumental long balls in MLB history.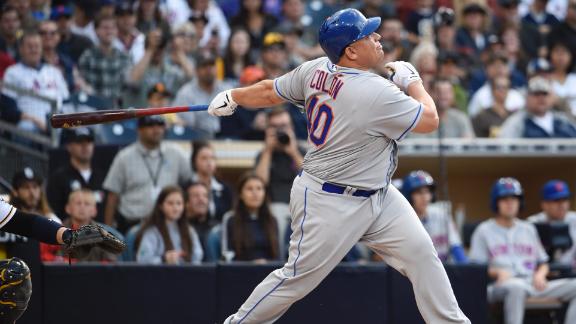 Customize ESPN
On This Date: May 24, 2013
During Game 2 of the Eastern Conference finals back on May 24, 2013, Indiana's Paul George blows past Miami's LeBron James and throws down a dunk over Chris Andersen.
ESPN Illustration

A look back at 13 amazing tales -- some you might not know, and some you might've forgotten -- as LeBron James plays on during his 13th postseason.
Wozniacki's unfulfilling rise
Erik Madigan Heck for ESPN

Caroline Wozniacki says she's never chased fame, only tennis excellence. But her search for fulfillment? That's been a longer, tougher journey.
Tragic end, new beginning
Jon Lowenstein/NOOR for ESPN

For Chicago White Sox grounds crew member Nevest Coleman, the journey from prison to exoneration is a story of time lost, new beginnings and a murder that remains a mystery.