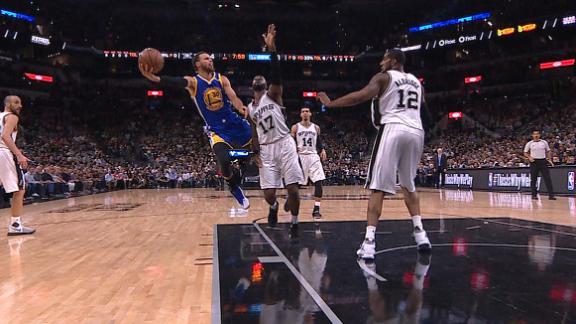 Curry mystifies with off-balance layup.
Steph Curry spins by Jonathon Simmons and somehow gets a falling layup to go.
Spurs
NBA
FiveThirtyEight
Spurs
NBA
Pop calls Manu 'heart and soul' of Spurs.
San Antonio coach Gregg Popovich says that guard Manu Ginobili is an "anomaly," comparing him to Kobe Bryant and Michael Jordan.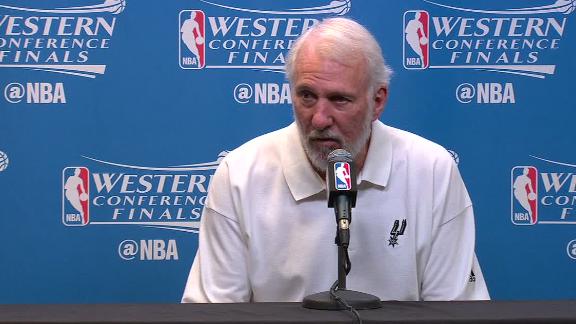 Texans
NFL
How long before Watson gets the ball in Houston?
NFL Live takes a look at whether Tom Savage will throw more than 90 pass attempts in 2017 with rookie Deshaun Watson waiting in the wings.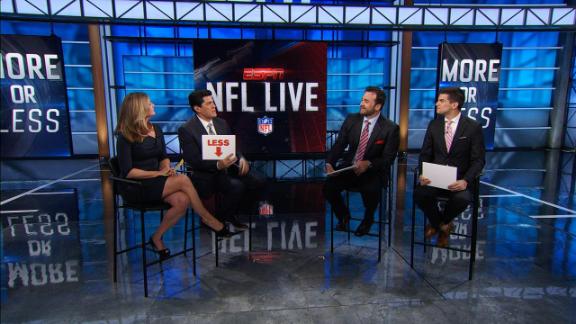 Cavaliers vs. Celtics
Game 4: 8:30 p.m. ET Tuesday
Cavaliers
NBA
Stephen A: No more excuses for Cavs if they lose again in series.
Stephen A. Smith gives Cleveland a pass for having a bad game, but he won't cut the team any more slack.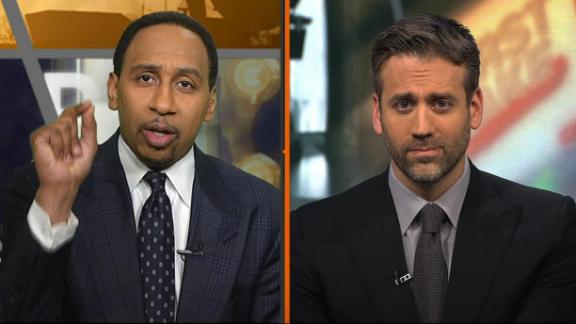 Customize ESPN
On This Date: May 22, 1988
On May 22, 1988, Larry Bird led the Celtics past Dominique Wilkins and the Hawks to win Game 7 of the Eastern Conference semifinals.
AP Photo/David Zalubowski

Tom Brady's wife, Gisele Bundchen, said Wednesday that the QB has a history of concussions, but the Patriots have never reported one. Here are all of Brady's listed NFL injuries.
Ball family grabs attention
Marcus Smith for ESPN

No, LaVar Ball will not stop talking. Not until it gets him and his family everything they want, starting with oldest son Lonzo in a Lakers uniform.
Kiper's 2018 positional rankings
Photo by Kevin C. Cox/Getty Images

Yes, the 2017 draft just ended, but Mel Kiper's already looking to the Class of 2018. And Alabama players dot the first position-by-position look at the best prospects in the '18 draft.