Gameday Fashion
Texas Tech
College Hoops
Smith's windmill dunk in transition.
Keenan Evans dishes to Zach Smith who slams it home with a thunderous windmill dunk for Texas Tech.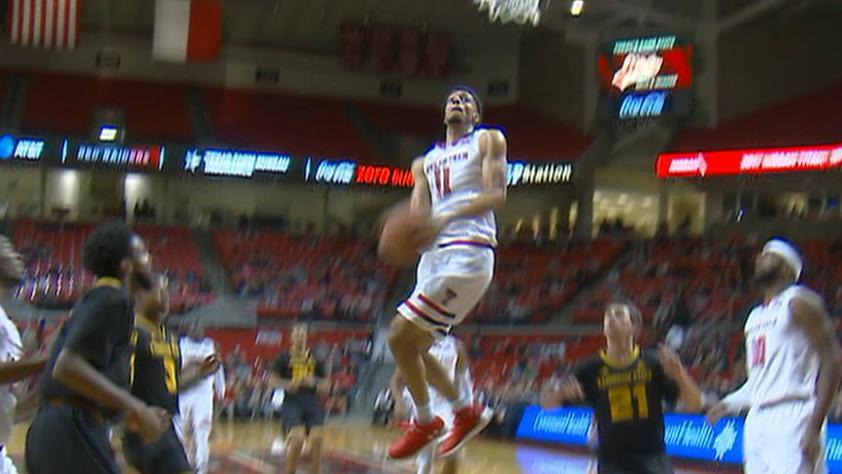 Duke
College Basketball
Predators
NHL
Subban scores from center ice.
P.K. Subban's 89-foot goal was the icing on the cake in Nashville's 7-1 victory against Vancouver.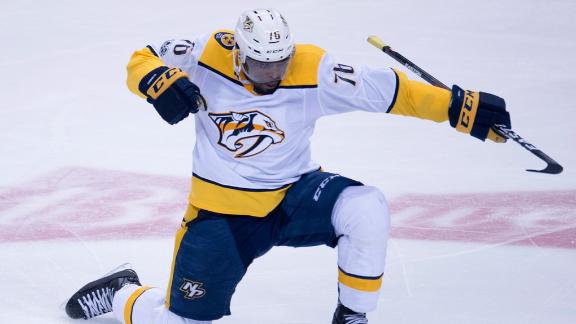 Incredible volleyball kick saves of 2017.
Women's volleyball saw many great plays, but kick saves seemed to be a theme this year. Check out which kick saves topped the list.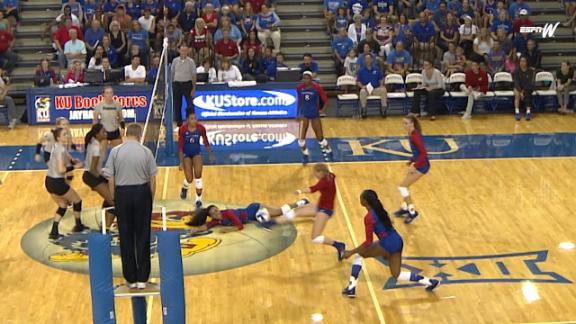 Customize ESPN
On This Date: Dec. 13, 1983
On Dec. 13, 1983, the Pistons defeated the Nuggets 186-184 in the highest-scoring game in the history of the NBA.
Louisville's fall from grace
Illustration by Josue Evilla

Former Louisville athletic director Tom Jurich leveraged big deals and big-time basketball to build the university into a sports powerhouse, only to watch it burn amid charges of excess, exploitation and corruption.
Can Eagles win without Wentz?
Robert Hanashiro/USA TODAY Sports

The MVP candidate is out for the season, forcing Philadelphia to turn to Nick Foles. But the Eagles still have a great shot at securing home-field advantage, and backup quarterbacks have won Super Bowls before.
Most entertaining CFB teams
Richard W. Rodriguez/Getty Images

Let's hear it for the Lane Train, Khalil Tate, the Turnover Chain and Baker Mayfield. These aren't the top 10 teams in the country in 2017, necessarily, but they sure have been the most fun to watch.