Max: 'Rockets are going to go up 3-2'
Max Kellerman expects Houston to defend home court and take a one-game advantage after Game 5.
Barkley thinks Rockets can win series
Charles Barkley says the Houston-Golden State series will be decided by the winner of Game 5.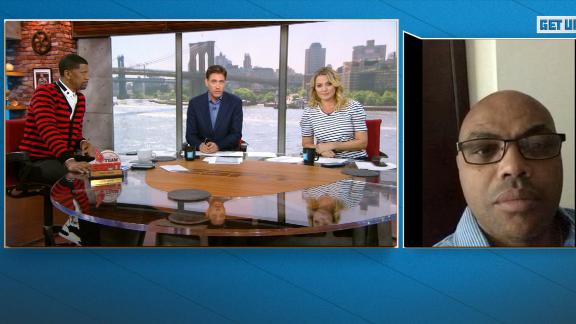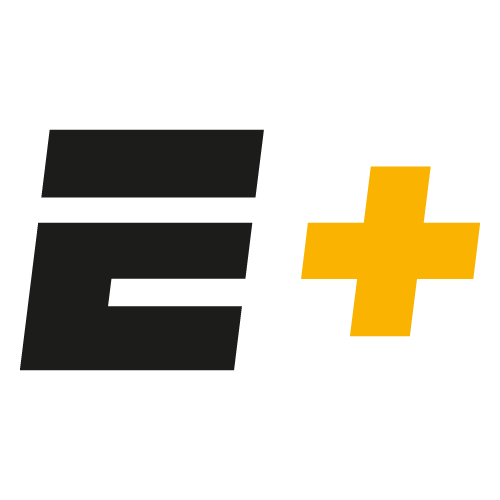 Thursday's Featured E+ Game
Is Damian Lillard deserving of an All-NBA nod over Russell Westbrook?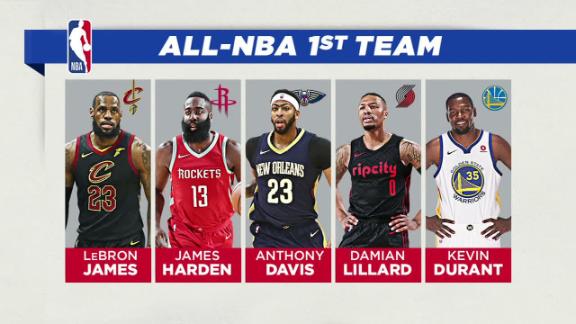 Is the NFL's anthem controversy over with new policy?
The SportsNation crew believe that the NFL's changes to its national anthem policy have created other issues for the league.
What issues surround new anthem rules?
Josina Anderson says NFL player rights are being infringed upon by not being able to express themselves freely.
NFL anthem policy leaves a lot open to interpretation
Jason Reid joins OTL to weigh in on the NFL's new rules for the national anthem.
Riddick: 'Owners trying to protect their bottom line'
Louis Riddick says the new anthem policy requiring players to stand or be in the locker room helps owners from alienating fans.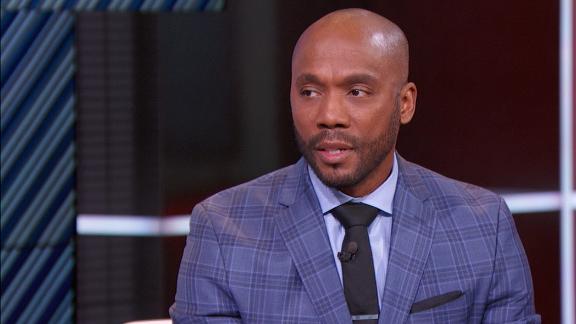 Ovechkin: 'Been waiting for this moment for a long time'
Alex Ovechkin expresses how it feels to reach the Stanley Cup Final for the first time in his career.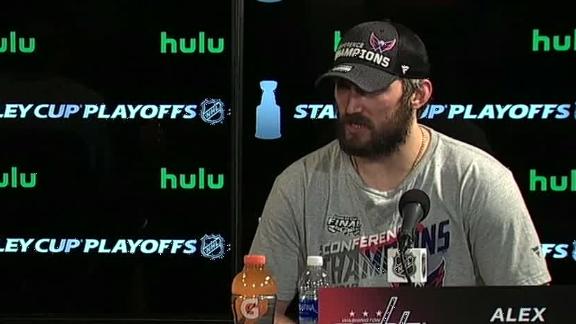 Colon's HR is a part of history
In honor of Bartolo Colon's 45th birthday, take a look at the lone home run of his career compared to other monumental long balls in MLB history.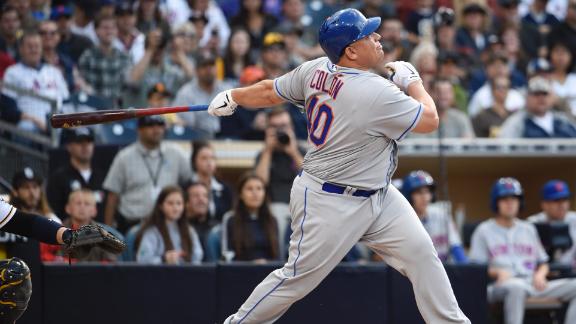 Stephen A.: LeBron 'wasn't himself' in Game 5
Stephen A. Smith says LeBron James looked gassed in Cleveland's Game 5 loss to Boston.
LeBron displays photographic memory ... again
LeBron James perfectly describes his six turnovers after the Cavaliers fall to the Celtics in Game 5.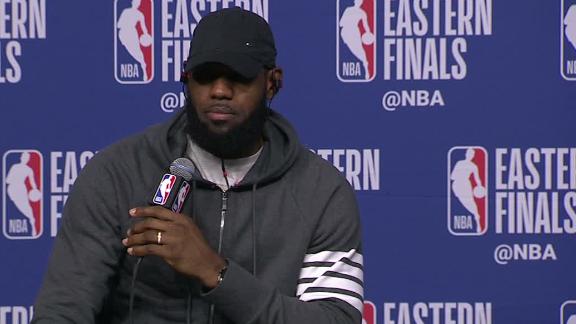 Celtics defend home court
The Celtics use great defense and drain 13 3-pointers to take down the Cavs and improve to 10-0 at home in the playoffs.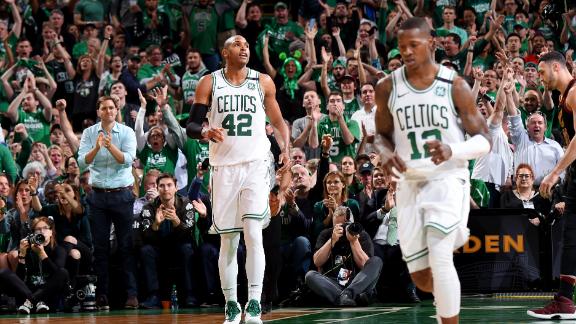 Morris, Nance get into heated altercation
Marcus Morris taunts Larry Nance Jr. after a block. Nance shoves Morris as teammates try to separate them. Morris and Nance receive technical fouls.
Rozier feeds Horford for the alley-oop
After LeBron James misses a layup, Terry Rozier flies downcourt and lobs a pass up to Al Horford, who finishes with a two-handed dunk.
Lue explains Korver's limited minutes
Ty Lue says Kyle Korver didn't play more because the Celtics didn't play Korver's matchup, Semi Ojeleye.
Brown says Celtics had their best defense of the season
Jaylen Brown explains why the Celtics' defense was a key factor in defeating the Cavaliers in Game 5.
Tatum says Celtics played with more poise in Game 5
Jayson Tatum explains how the Celtics were able to once again protect home court in Game 5 and what Boston needs to do to win in Cleveland.
Celtics protect home court in Game 5 win
Boston takes a 3-2 series lead with an impressive win at TD Garden over Cleveland.
Young Celtics outlasted Cavs in Game 5
LeBron James and Cleveland looked gassed as a younger Boston team took a 3-2 series lead.
LeBron foreshadowed Game 5 downfall
LeBron James knew turnovers would be the Cavs undoing and the Celtics took advantage, forcing 15, and putting Cleveland in a 3-2 hole.
LeBron reflective, energized by 3-2 deficit
Dave McMenamin explains LeBron James' state of mind after the Cavs' Game 5 loss to the Celtics.
Celtics bounce back at home
Jayson Tatum scores 24 points and the Celtics force 15 turnovers as they regain momentum with a 96-83 win in Game 5.
Pierce credits Stevens for Celtics' play
Paul Pierce says Brad Stevens has prepared the young Boston players well and says LeBron will step up with his back against the wall.
Nance's poster attempt fail
Larry Nance Jr. tries to throw down a huge dunk over Aron Baynes, but gets called for a charge.
Customize ESPN
On This Date: May 24, 2013
During Game 2 of the Eastern Conference finals back on May 24, 2013, Indiana's Paul George blows past Miami's LeBron James and throws down a dunk over Chris Andersen.
ESPN Illustration

A look back at 13 amazing tales -- some you might not know, and some you might've forgotten -- as LeBron James plays on during his 13th postseason.
Wozniacki's unfulfilling rise
Erik Madigan Heck for ESPN

Caroline Wozniacki says she's never chased fame, only tennis excellence. But her search for fulfillment? That's been a longer, tougher journey.
Tragic end, new beginning
Jon Lowenstein/NOOR for ESPN

For Chicago White Sox grounds crew member Nevest Coleman, the journey from prison to exoneration is a story of time lost, new beginnings and a murder that remains a mystery.