High stakes in college football's rivalry week.
The Iron Bowl has playoff implications, and Ohio State hopes to improve its chances with a win in Ann Arbor. Take a look at the Football Power Index to see how things will shake out.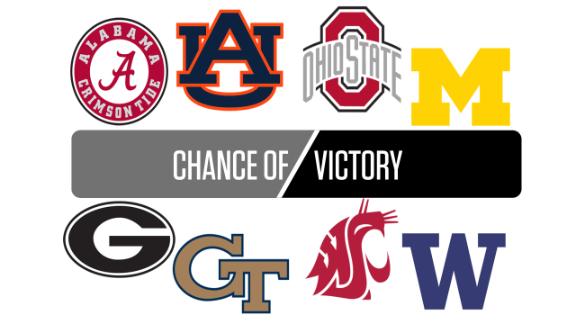 Ohtani ready to take his talents to MLB.
The baseball world is buzzing about the Japanese star pitcher and hitter.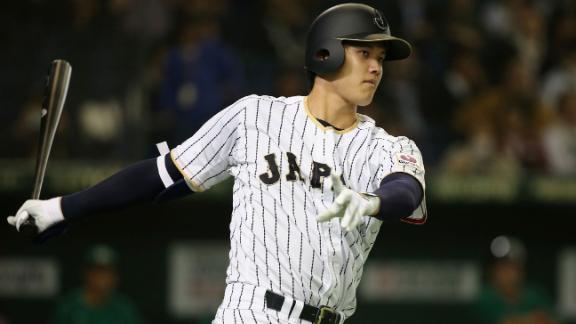 FiveThirtyEight
Durant, Westbrook thriving since split.
Former teammates Kevin Durant and Russell Westbrook have had a fair amount of tension since Durant left for the Warriors, but both superstars have achieved some impressive feats as well.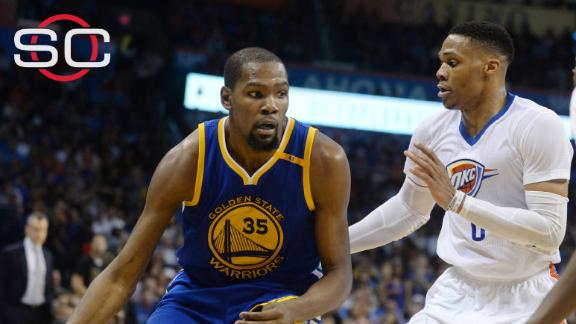 Thunder
NBA
Celtics
NBA
Stephen A. picks Heat to end Celtics' win streak.
Stephen A. Smith explains that Miami is his sleeper team in the Eastern Conference and predicts it will end Boston's winning streak at 16 games.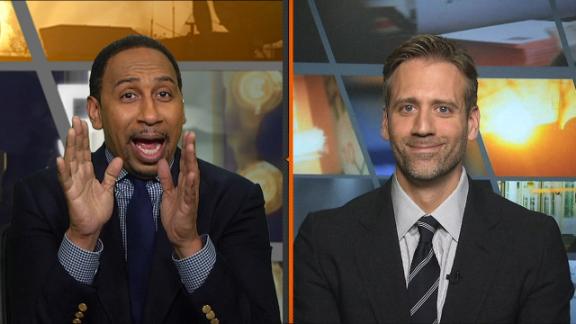 Vikings
NFL
Vikings
NFL
Pierce's advice for Lonzo before facing Fox.
Paul Pierce sheds some light on what to expect from the showdown between No. 2 NBA draft pick Lonzo Ball and No. 5 pick De'Aaron Fox.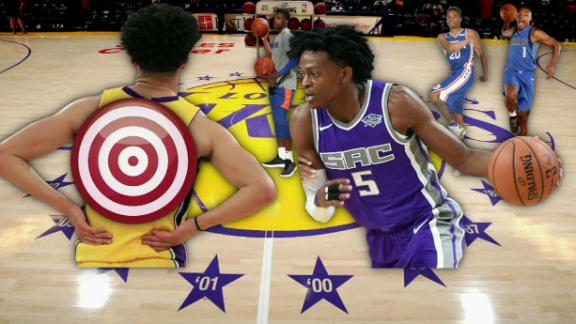 Alabama
NCAAF
Clemson drops to No. 3 in latest rankings.
Kirk Herbstreit evaluates the top six teams this week in the College Football Playoff rankings.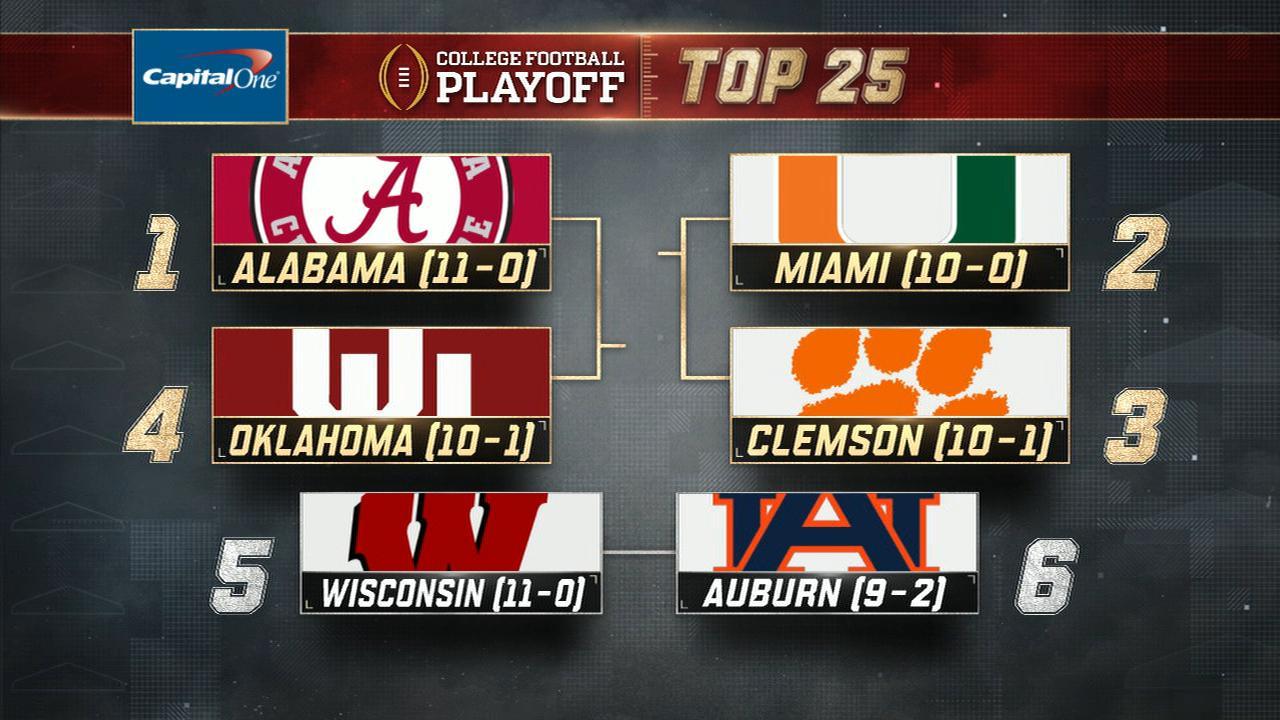 Customize ESPN
On This Date: Nov. 22, 2012
For five years, the Butt Fumble has been a mainstay on blooper reels, and no gaffe since has inspired such a strong reaction.
Christopher Testani for ESPN

Become a pro at leftovers with a recipe for Detroit's turkey, brie and mostarda sandwich. Also, warm up with Elk Stroganoff at Lambeau, the Giants/Jets' Fat Rooster Hot Chicken Sandwich or check out the Skuna Bay Salmon Crudo from the U.S. Open.
From turkey farmer to superstar
Courtesy of the Jewell family

Before becoming an All-American at Iowa, Josey Jewell was dodging angry turkey wings to the face, making sure those crazy birds didn't drown in the rain and learning the value of hard work on his family's farm. And he wouldn't have had it any other way.
Matt Dunham/AP Photo

NFL commissioner Roger Goodell is in a bitter battle few saw coming, led by Jerry Jones, the league's most opinionated and powerful owner. Nobody knows how this will end.