LeBron makes another incredible Game 7 block
Terry Rozier speeds up the court and attempts a strong dunk, but LeBron James elevates and stuffs him.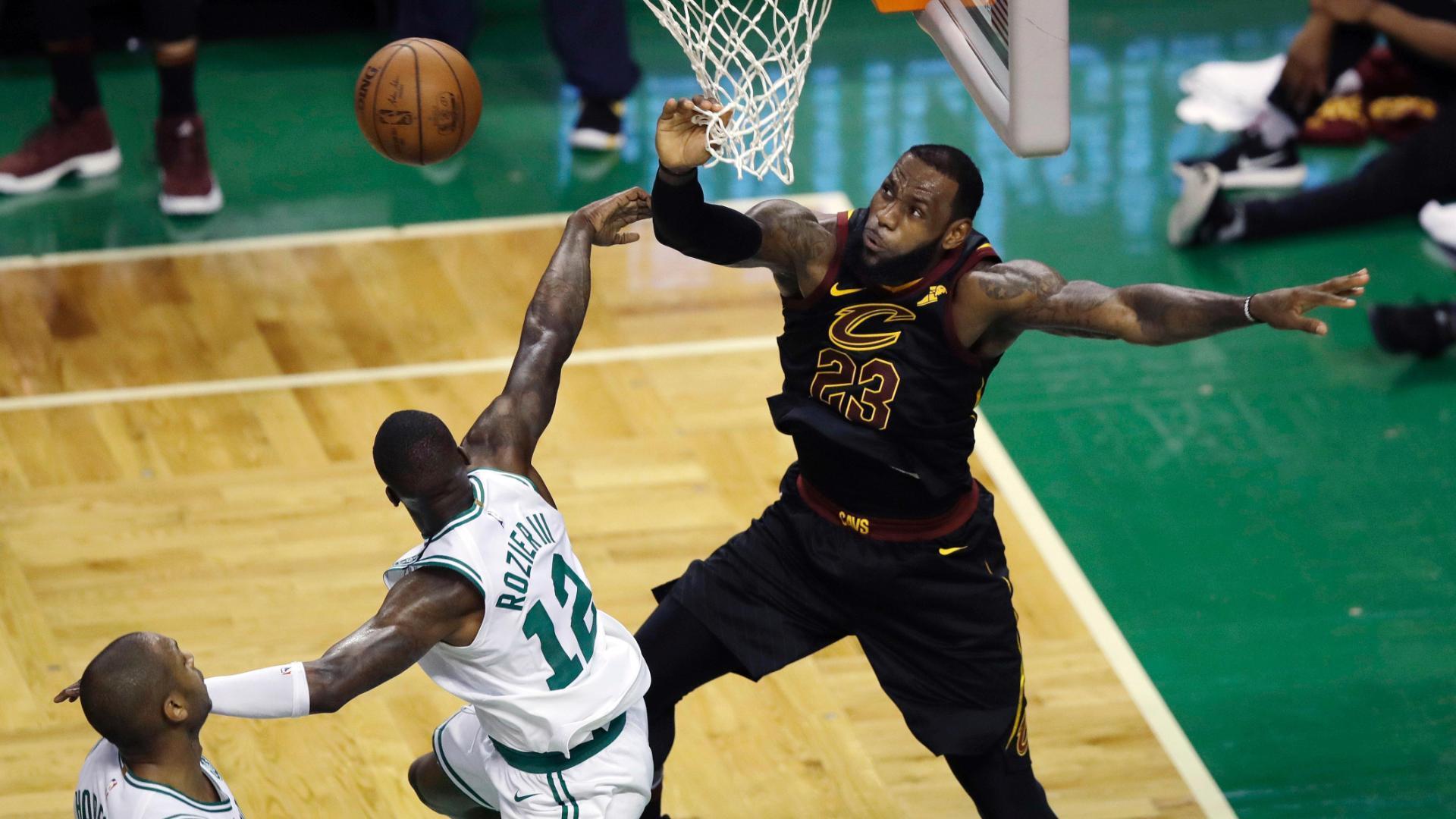 LeBron delivers epic Game 7 to advance to Finals
Playing every second, LeBron James records 35 points, 15 rebounds and 9 assists as the Cavs beat the Celtics on the road.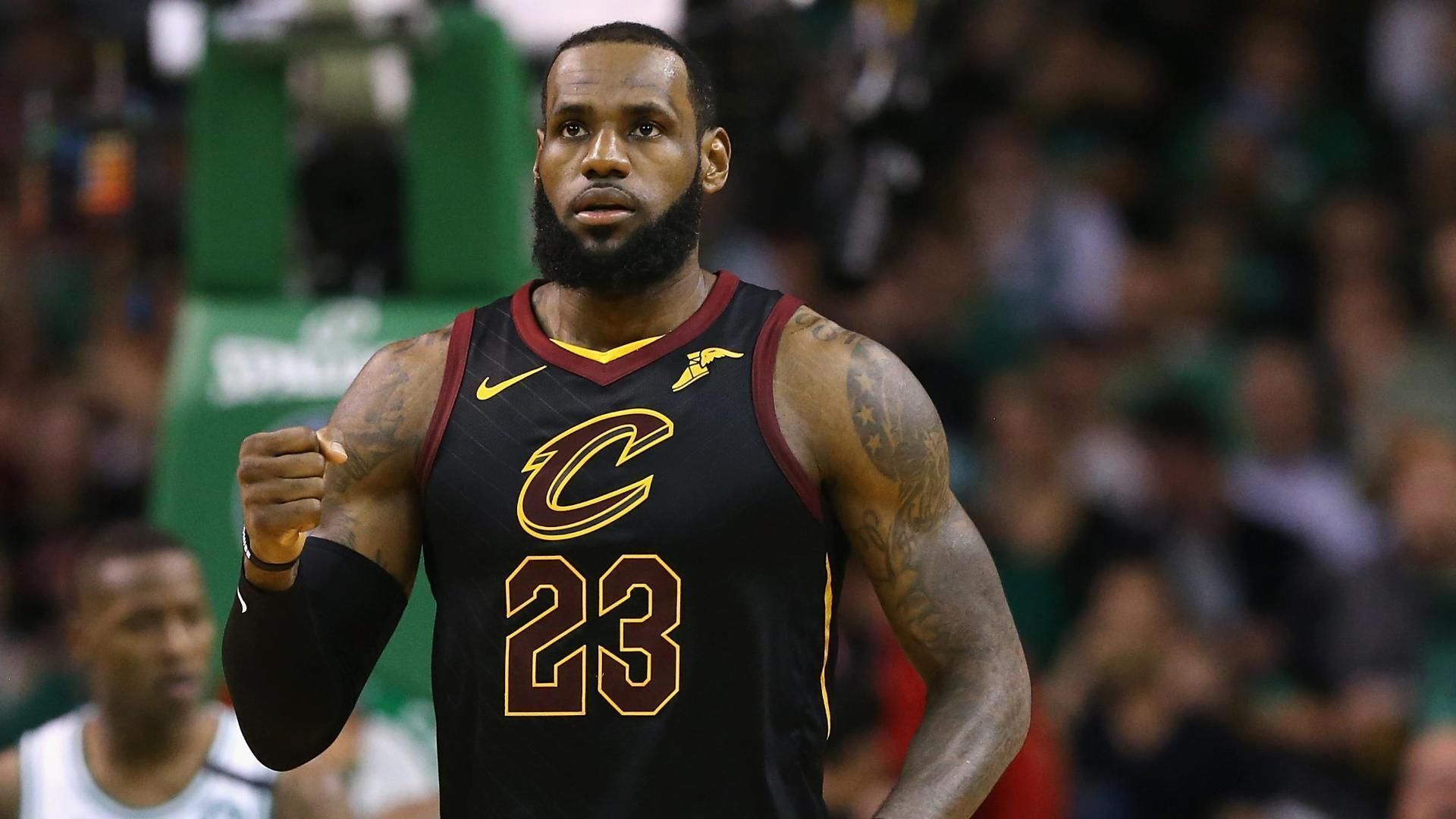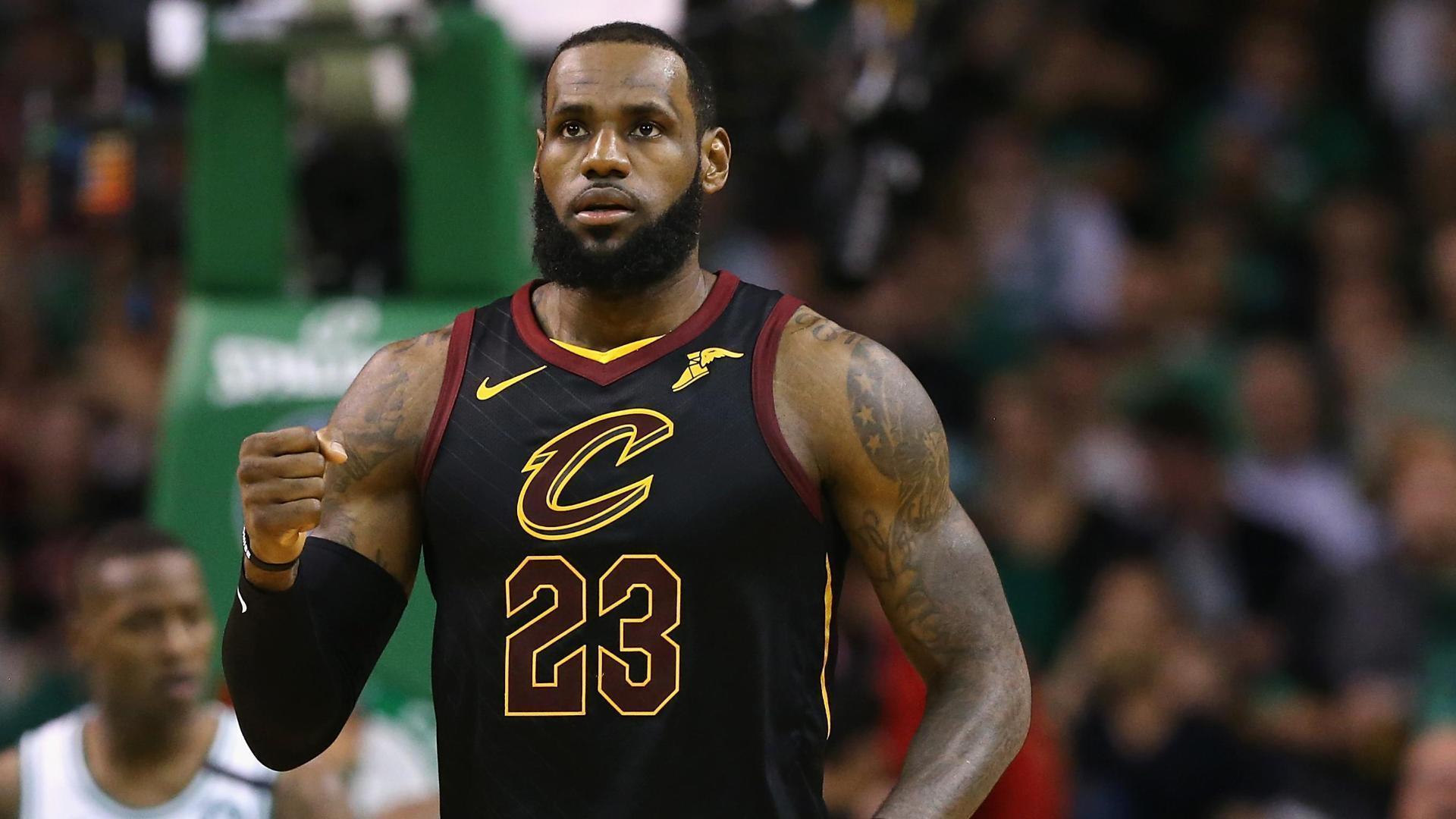 Tatum posterizes LeBron, stares him down
Jayson Tatum drives the lane and throws down a monster one-handed slam and stares down LeBron.
LeBron hits tough and-1 layup with Morris all over him
LeBron James clinches his 8th straight trip the NBA Finals with an and-1 layup to extend Cleveland's lead.
Lue on LeBron: 'He's the best player in the world'
As LeBron James lies on the floor behind him, Ty Lue praises the Cavs' star, saying "you want the best player in the world on your side."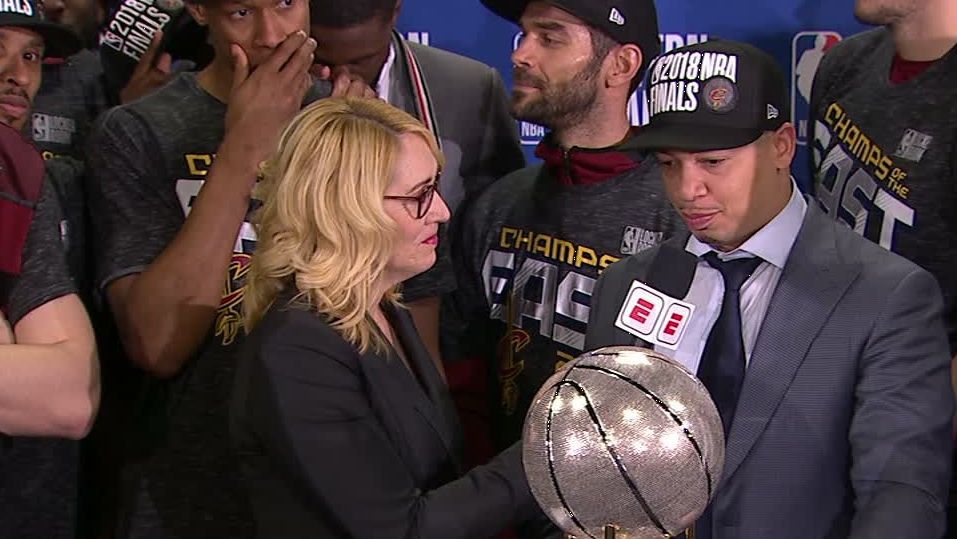 LeBron says 'it's a treat' to lead Cavs to Finals
LeBron James shares how the Cavaliers came together after the trade deadline to make the NBA Finals for the 4th consecutive season.
Stephen A.: 'Some luck' was involved with Cavs' run
Stephen A. Smith breaks down the opponents the Cavaliers faced in the playoffs and praises LeBron James' ability to overcome adversity.
Jackson says Celtics went for "home run plays"
Mark Jackson talks about the Celtics' lack of experience and how they missed Kyrie Irving.
LeBron and Tatum share special moment after Game 7
LeBron James and Jayson Tatum share a few words after Game 7 of the Eastern Conference finals.
LeBron goes over the top to Hill for layup
LeBron James' long-distance pass to George Hill gives the Cavaliers their largest lead of the game.
LeBron banks in runner with to beat shot clock
LeBron James blows by Al Horford and banks one off the glass with time expiring on the shot clock.
Horford gets up for emphatic alley-oop slam
Marcus Smart tosses one up and Al Horford makes a great grab and throws it down with two hands.
LeBron swats Rozier's dunk attempt and stares him down
LeBron James gets back on defense and blocks Terry Rozier's attempt at a monster dunk.
LeBron finds Green for and-1 layup
JR Smith gets the steal on one end, then LeBron James feeds Jeff Green for the hoop and the harm.
Smart's play against Lebron: Flop or not?
Take a closer look as LeBron James drives into the lane and gets called for an offensive foul as Marcus Smart hits the court.
Indians walk off on Allen's homer in 14th
Greg Allen puts an end to the game in the 14th inning as he slugs a solo homer to complete Cleveland's 10-9 comeback win over Houston.
Tanaka strikes out Ohtani twice
Masahiro Tanaka fans Shohei Ohtani twice with off-speed pitches.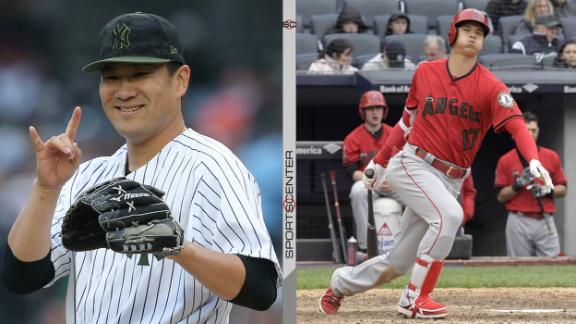 Harper crushes his NL-leading 16th homer
Bryce Harper destroys a Jarlin Garcia fastball over the right-field fence for his 16th home run, best in the NL.
Albies makes terrific leaping grab
Ozzie Albies leaps to rob Xander Bogaerts of a potential extra base hit.
Cup series points leader Kevin Harvick (green hat) is out of the 600 race, meaning he will not win his third straight points race and will not pull the Charlotte double by winning the All-Star Race and the Coca-Cola 600 in back-to-back weekends. You can smell the burning rubber a mere 15 feet from the No. 4 that's being worked on.
Ricciardo wins in Monaco after catching pass from Tom Brady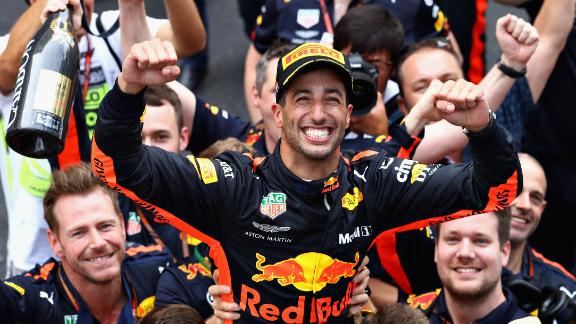 Customize ESPN
On This Date: May 27, 1968
AP Photo/Charles Knoblock

It's been 49 years since George Halas roamed the sidelines, but his legacy lives on.
Jemele Hill on NFL anthem policy
John Leyba/The Denver Post via Getty Images

Rather than let things play out, the league created a new controversy, more animosity and negative headlines just to appease the wrong sensibilities.
Korver thriving after tragedy
Melissa Majchrzak/NBAE/Getty Images

Despite the sudden loss of his youngest brother, Cavs guard Kyle Korver has managed to play his best.
ESPN Illustration

To find the 100 most famous athletes in the world, we started with 600 of the biggest names in sports, drawn from 68 countries. ESPN's Sports Analytics Group then ranked them based on a proprietary formula that took into account three fame factors.
Wozniacki's unfulfilling rise
Erik Madigan Heck for ESPN

Caroline Wozniacki says she's never chased fame, only tennis excellence. But her search for fulfillment? That's been a longer, tougher journey.