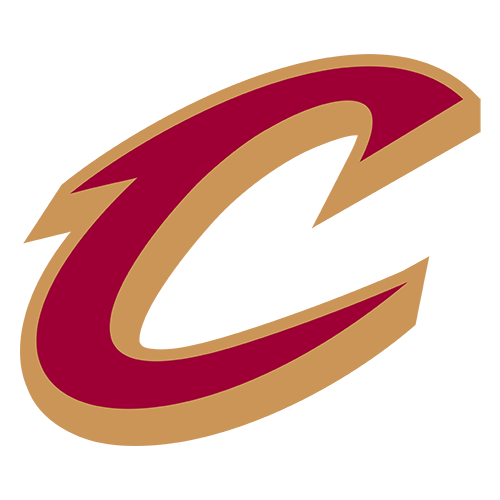 Cavaliers
NBA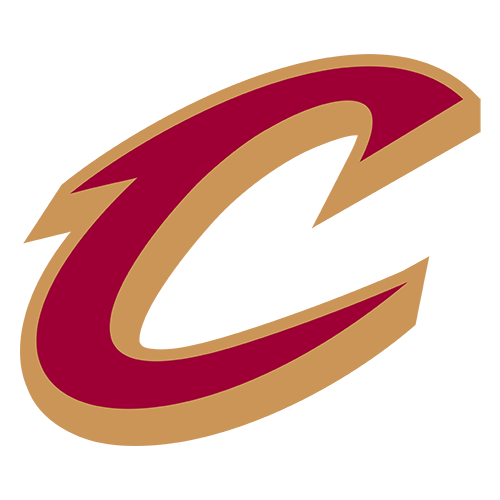 Cavaliers
NBA
Cavaliers
NBA
Stephen A.'s passionate response to LeBron.
Stephen A. Smith does not hesitate to double down when responding to LeBron James' tweet that implies Smith is inaccurate in his reporting.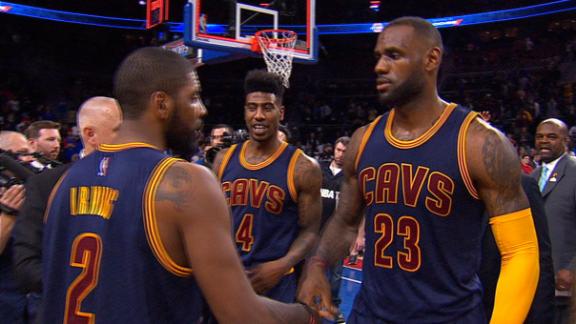 Cavaliers
NBA
Orioles
MLB
Gordon makes diving catch while blowing a bubble.
Making great catches is too easy for Alex Gordon, so he ups the difficulty of robbing Ian Kinsler by chewing gum and blowing a bubble.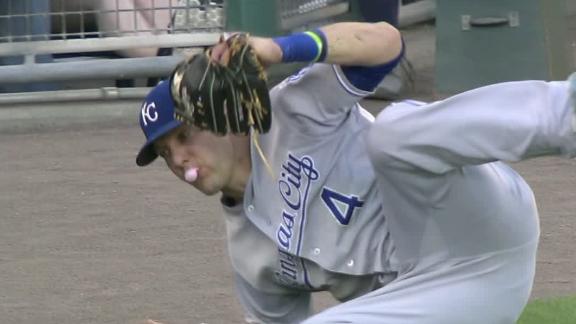 Bryant ejected for first time in career.
Kris Bryant is called for a strikeout, prompting him to argue with umpire Lance Barksdale and eventually get ejected.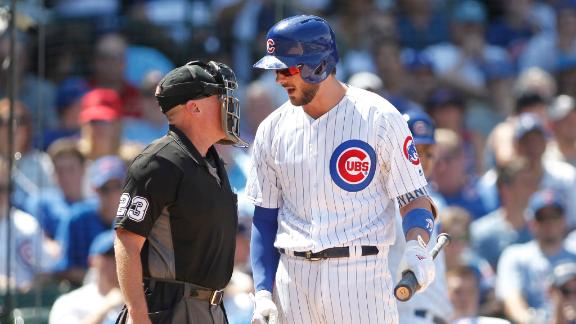 Frazier hits into triple play.
In his first at-bat at home as a member of the Yankees, Todd Frazier starts a triple play with a grounder that still scores Matt Holliday in the second inning.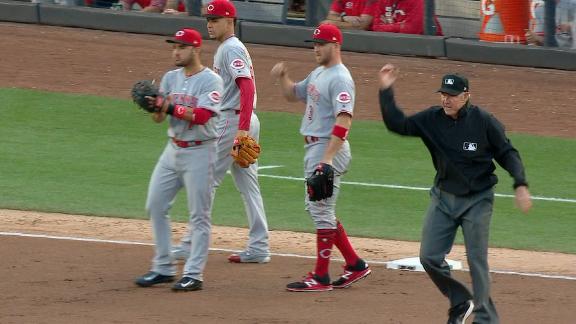 Cowboys
NFL
Cowboys
NFL
Cowboys
NFL
Does Whitehead deserve a second chance?
Cowboys head coach Jason Garrett is sticking to his decision to part ways with Lucky Whitehead even after he was falsely accused.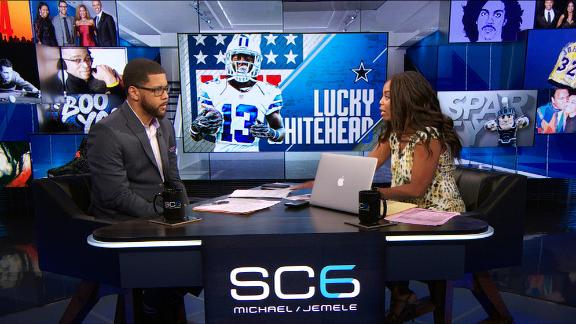 Panthers
NFL
49ers
NFL
NFL ownership needs to answer questions about Kaepernick.
Josina Anderson and Ryan Clark explain why NFL owners and management need to make themselves accessible in order to find out why Colin Kaepernick can't land a job.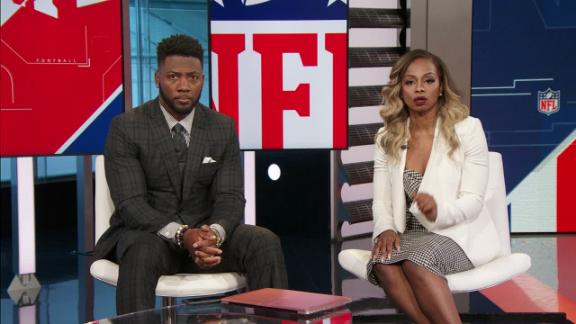 Cavaliers
Reaction to Rose signing
Cavaliers
NBA
Cavaliers
NBA
Rose doesn't close the gap against Warriors.
Will Cain believes Rose going to the Cavaliers helps Cleveland contend against the Celtics, but not Golden State.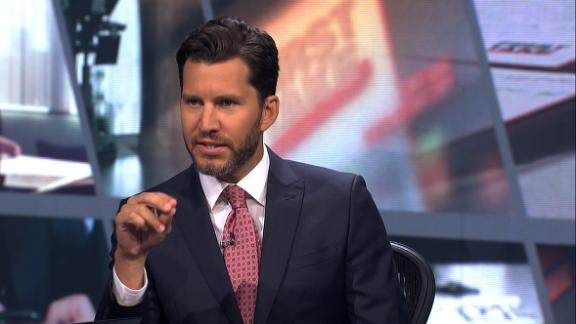 AS Roma
Soccer
Tumminello wins it with last-gasp goal for Roma.
Shortly after Tottenham evens the game in stoppage time, Marco Tumminello gives Roma the lead right back en route to a 3-2 victory.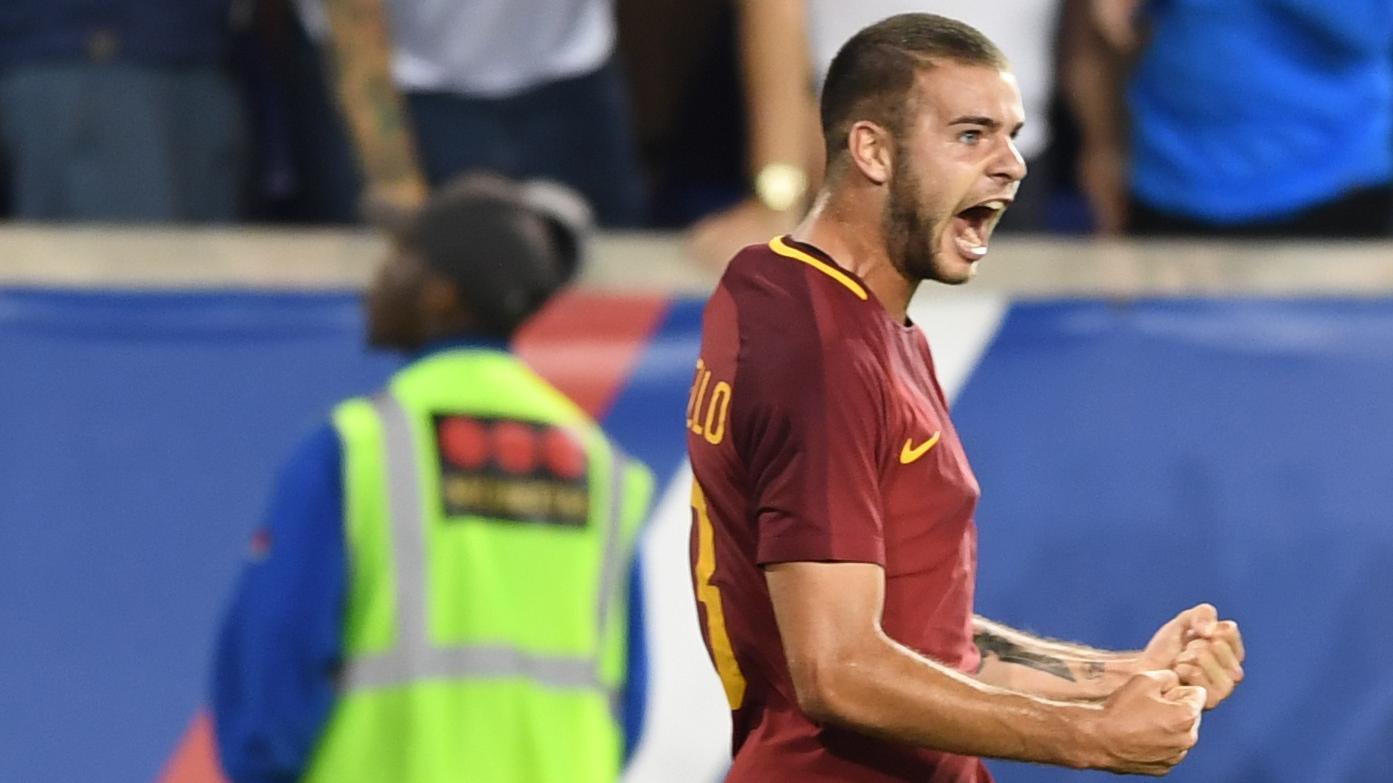 Thomas Muller's brace lifts Bayern.
Despite a spirited rally from Chelsea, Bayern Munich held on for an entertaining 3-2 win in ICC play.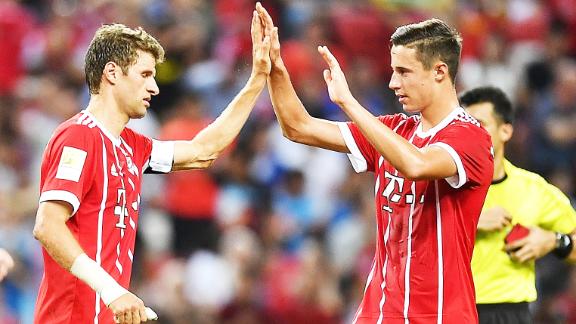 Dana White had to buy his own tickets for Mayweather-McGregor.
Dana White tells Brett Okamoto about the ticketing issues that plagued Las Vegas during the lead up to Mayweather-Pacquaio, which is causing everyone to buy their own tickets for the fight on August 26.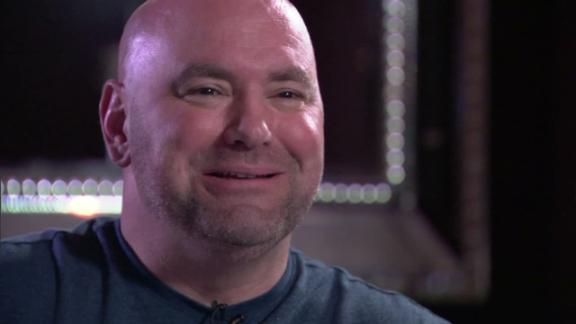 Panthers
NFL
Giants
NFL
Thomas Muller's brace lifts Bayern.
Despite a spirited rally from Chelsea, Bayern Munich held on for an entertaining win.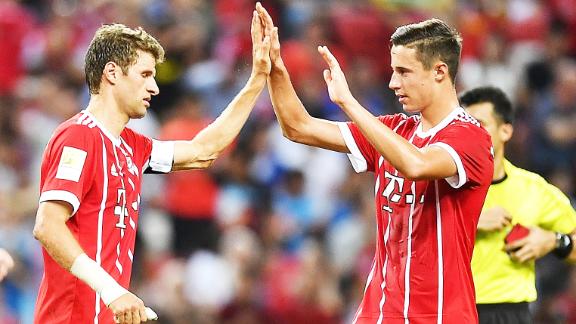 Customize ESPN
On This Date: July 25, 1966
Getty Images

Williams played 21 seasons for the Red Sox, though he missed almost five seasons due to military service. He was named to 19 All-Star Games, won the AL MVP twice and was a career .344 hitter.
Trade could unleash the best Melo
Ned Dishman/NBAE/Getty Images

If the Knicks and Rockets reach a deal, Carmelo Anthony would instantly become the second or third option in Houston -- a move that could turn him into the best version of himself.
AP Photo/Patrick Semansky

Few players have made as much of a splash with a rookie campaign as Gary Sanchez. But last year's blockbuster two months were the result of years of work adapting to baseball in the U.S. and climbing through the Yankees' minor league system.
Most meaningful NFL stats
ESPN Illustration

These 15 metrics will help you figure out the NFL teams primed for regression, the players ready to break out and who got plain lucky.