Cowboys
NFL
The uncivil war between Jones and Goodell.
OTL's Don Van Natta examines the once strong and now fractured relationship between the Cowboys owner and the NFL commissioner.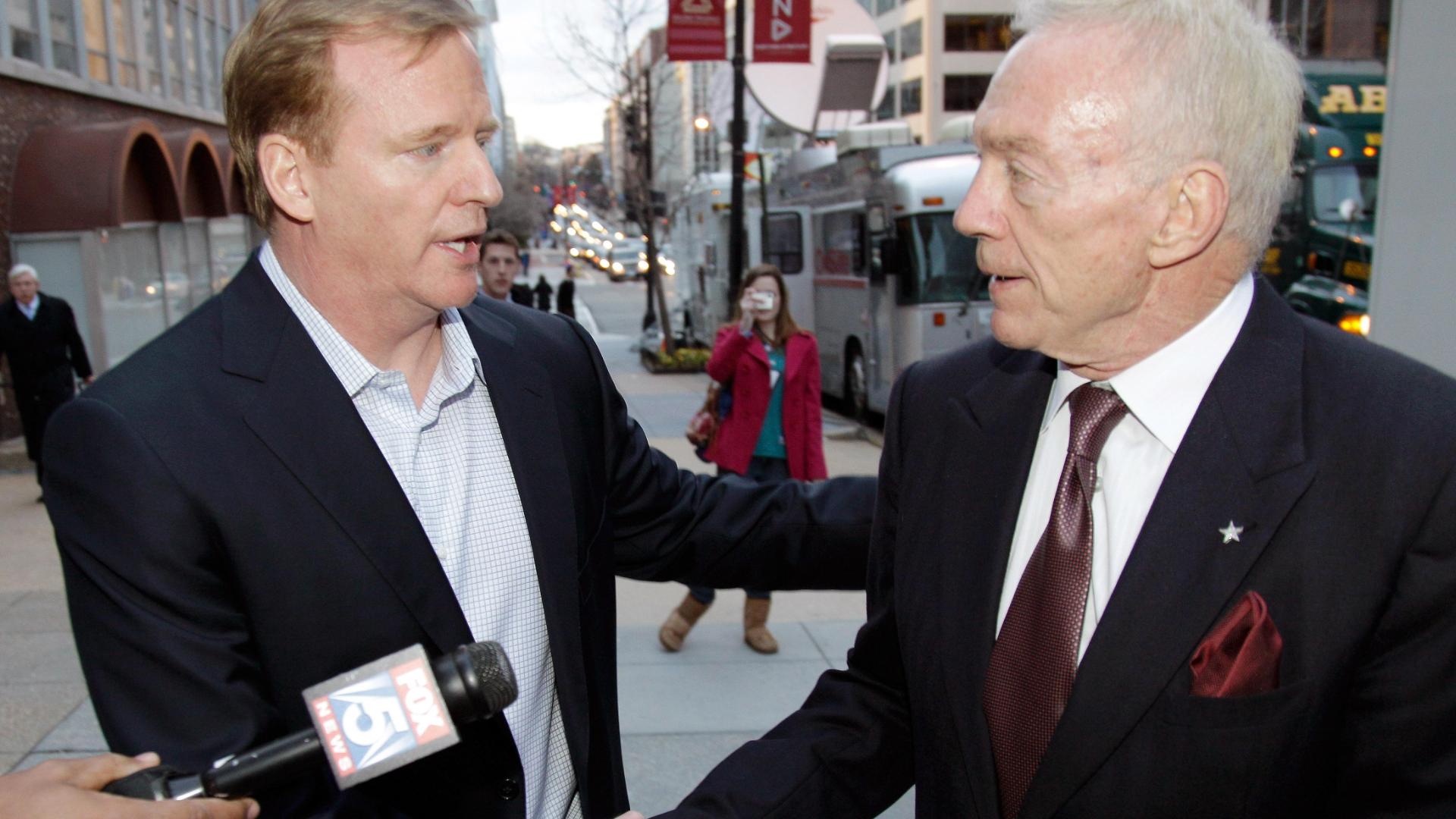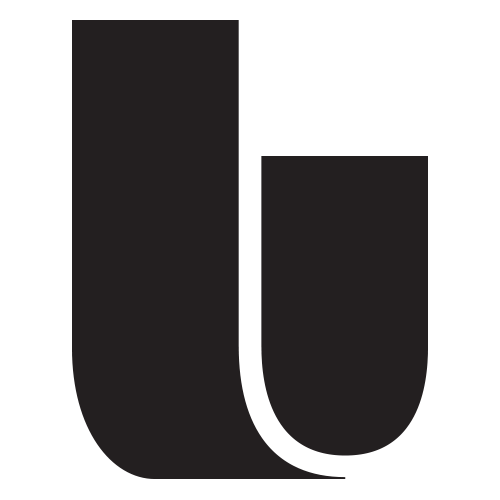 The Undefeated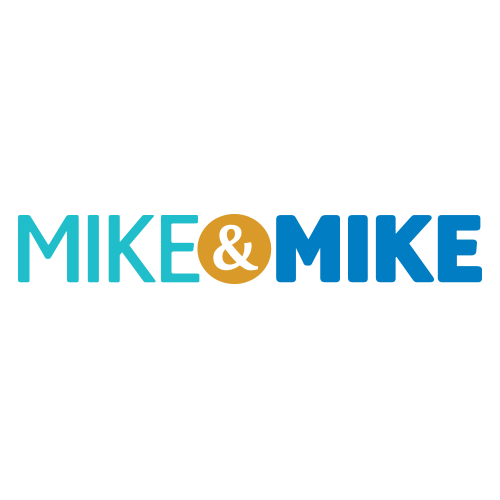 Mike & Mike
Mike & Mike's final farewell.
Mike Greenberg and Mike Golic end their incredible 18-year run with their families by their sides.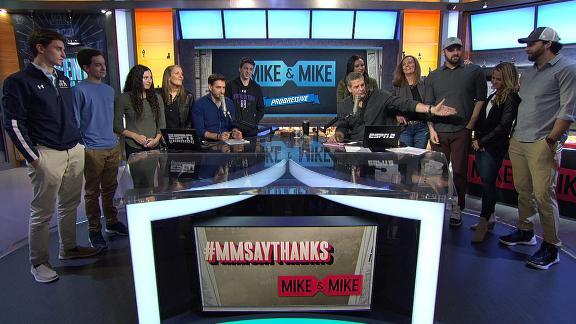 Caliendo enlists celebs for sendoff.
Frank Caliendo impersonates everybody from Bill Walton to Stephen A. Smith for a special goodbye to Greeny and Golic.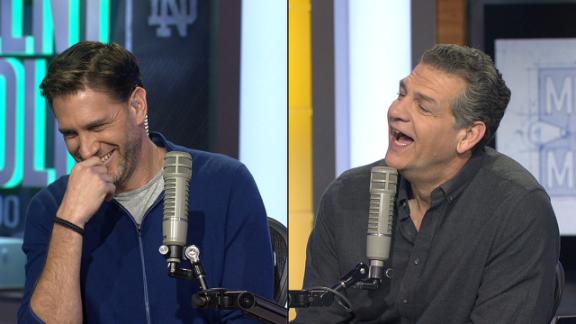 Celtics
NBA
Celtics
NBA
Celtics putting the league on notice.
Stephen A. Smith is impressed with Boston's incredible defensive efforts against the Warriors and mentions how "great" LeBron James will have to be to beat them.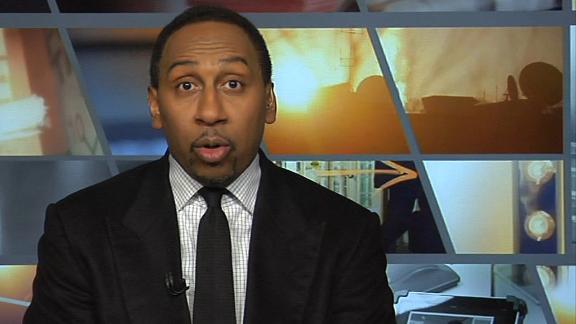 NFL
Stephen A. counting on Eagles to crush Cowboys' playoff hopes.
Stephen A. Smith predicts Philadelphia will ruin Dallas' season with a Week 11 victory.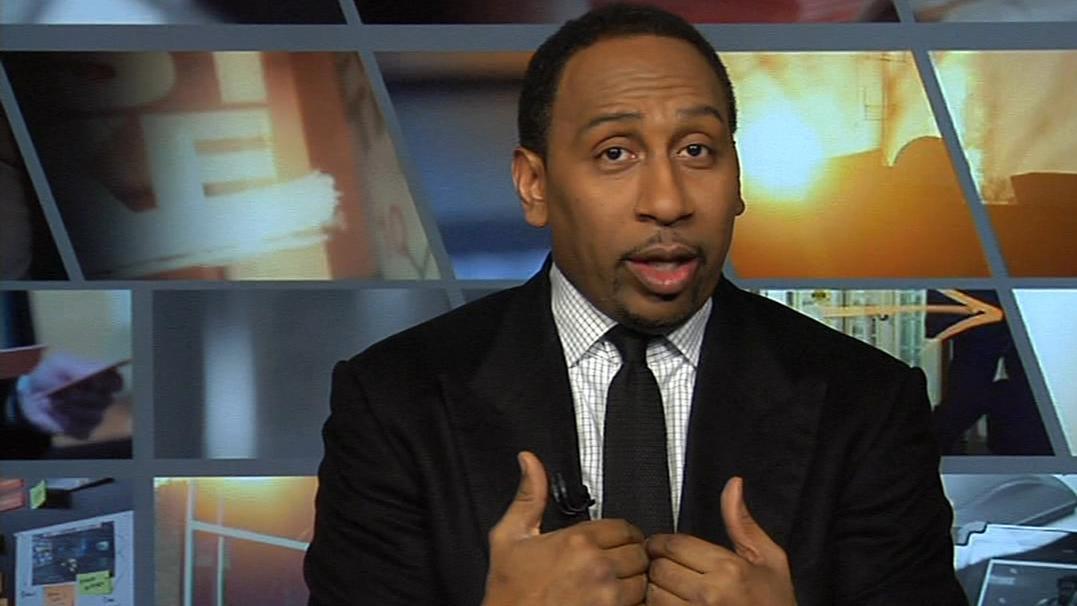 Navy
College football
Navy
College football
Jarren's fight.
Jarren Jasper is facing the fight of his life after doctors discovered he has a rare heart condition that will require transplant surgery. Watch the full feature Saturday at 9 a.m. ET on College GameDay.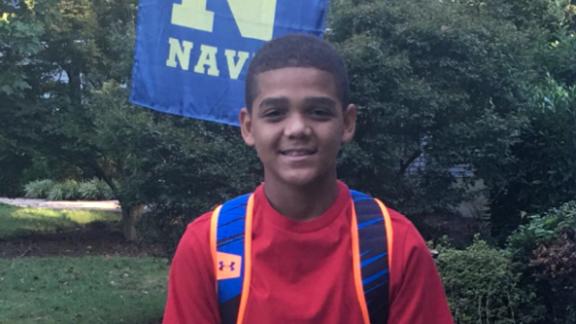 Fantasy Football
Fantasy Football
Berry loves Alex Smith against Giants.
Matthew Berry has Alex Smith as a top-three play this week against New York.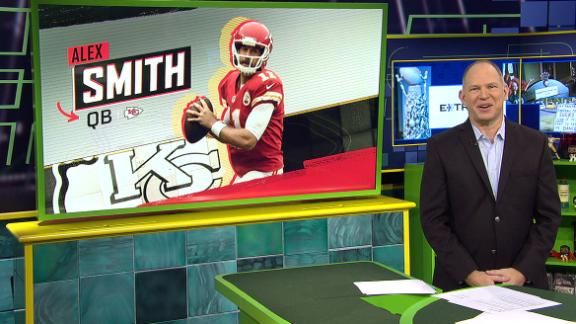 Thunder
NBA
Thunder
NBA
Can OKC rebound after early struggles?
The Undefeated's Mike Wise and former NBA player Dahntay Jones break down how the Thunder's Big 3 can get on the same page.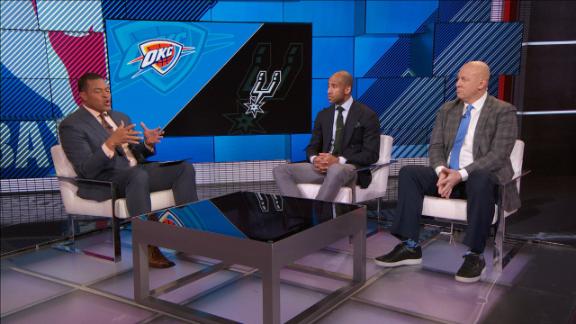 Wisconsin
College football
Top QBs set to duel in prime time.
Josh Rosen leads UCLA into the Rose Bowl on Saturday to face Sam Darnold and USC.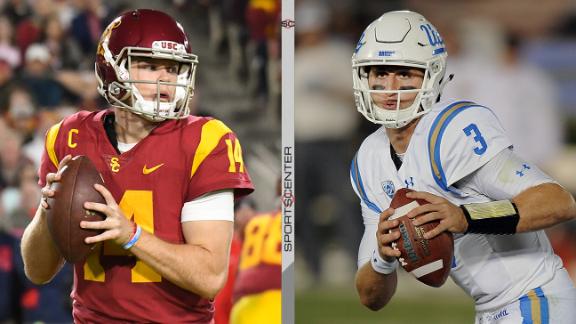 Customize ESPN
On This Date: Nov. 17, 1996
On November 17, 1996, Dwayne "The Rock" Johnson made his first appearance in the WWE at the Survivor Series.
The NFL's best at everything
Espn Illustration

The best hybrid offensive player. The D-lineman with the best bull rush. The best pass-catcher at six different routes. We found the league's top performer in 38 distinct categories.
David Sherman/NBAE via Getty Images

In a Q&A with ESPN, the Minnesota Timberwolves star explains why he thinks the league should revisit marijuana's inclusion on the banned substances list.
CFP contenders' fatal flaws
Photo by Mike Ehrmann/Getty Images

Miami feasts on turnovers, but the Hurricanes come up empty too often in the red zone. Alabama's defensive depth is being tested by multiple injuries, and Oklahoma's defense is, well, historically bad by CFP standards.