Oregon, Boise State have a bit of a heated history.
Before their Las Vegas Bowl showdown, relive an infamous Boise State-Oregon matchup from 2009, when LeGarrette Blount punched a Broncos player after the game.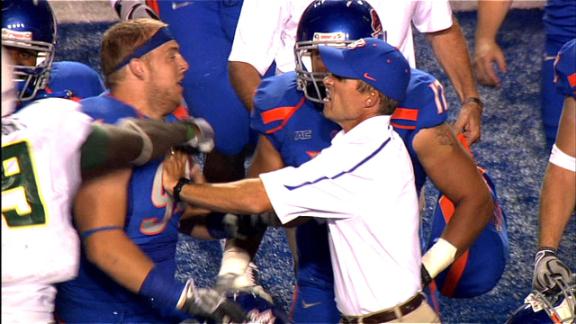 NCAAF
Thunder
NBA
Stephen A. says Knicks fans should cheer Carmelo in his return.
Stephen A. Smith recognizes that Anthony didn't see much team success in New York, but he was a great Knick and deserves to be thanked.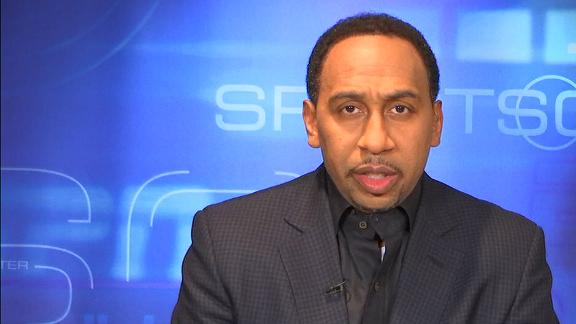 Sterling, Man City cruise past Tottenham.
Raheem Sterling scores two second-half goals as Manchester City earns their 16th straight victory.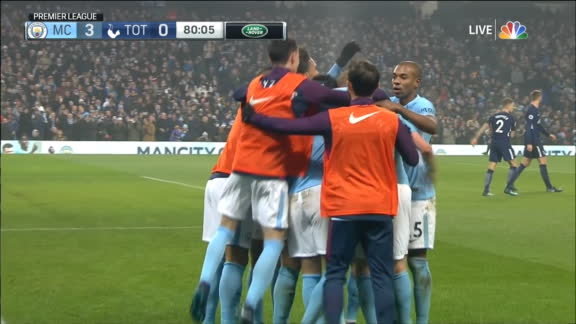 NC A&T's Cartwright breaks off long TD run.
Marquell Cartwright takes a handoff 29 yards for a touchdown that gives North Carolina A&T the lead.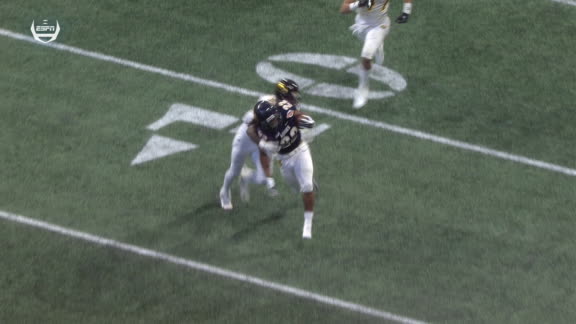 Thunder best 76ers in 3OT classic.
Down 11 in the fourth quarter, the 76ers come back to force three overtimes, but the power of Russell Westbrook was too much to overcome.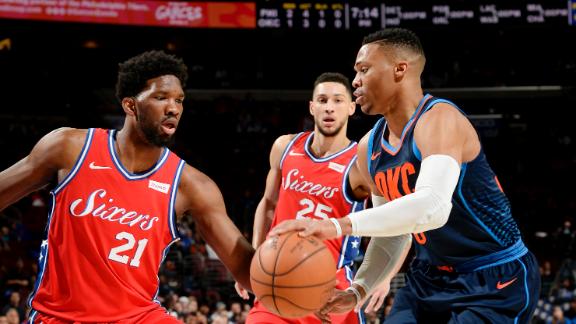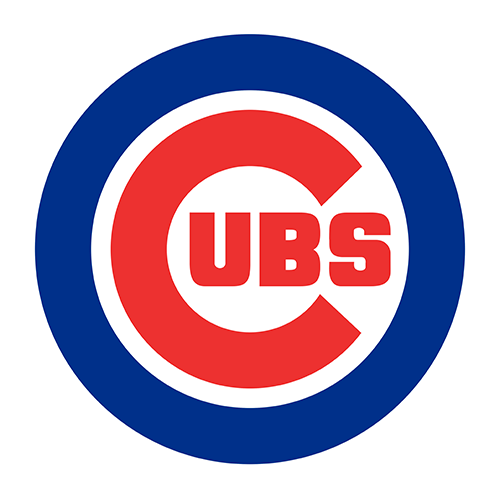 Cubs
MLB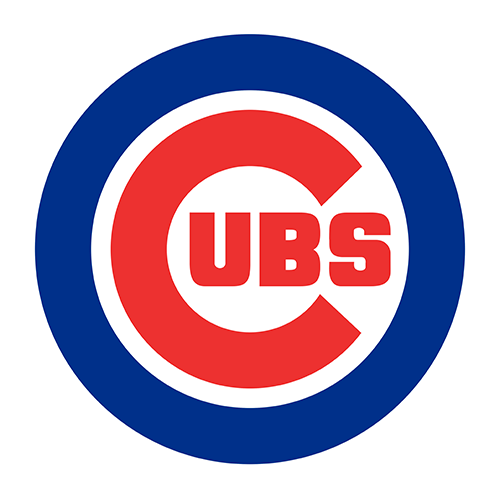 76ers
ESPN gives you All-Access
76ers
NBA
76ers
NBA
All-Access with the 76ers has thrilling end.
Take a behind-the-scenes look with Joel Embiid, head coach Brett Brown and Ben Simmons before the 76ers' dramatic triple-overtime showdown with the Thunder.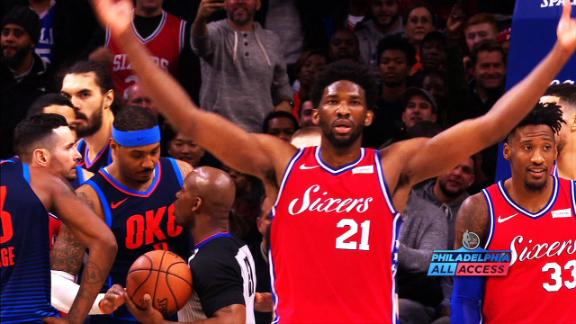 76ers
NBA
Fantasy Football
news - fantasy
Fantasy Football
Berry's best fantasy tips for Week 15.
Matthew Berry gives a quick fantasy football breakdown for Week 15.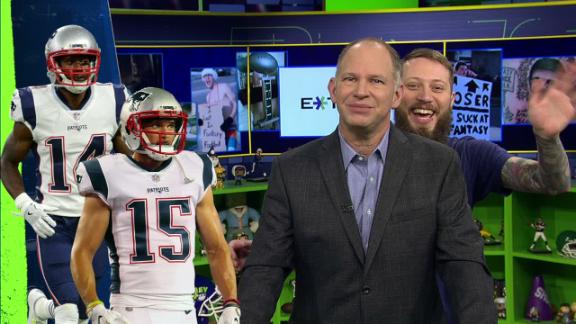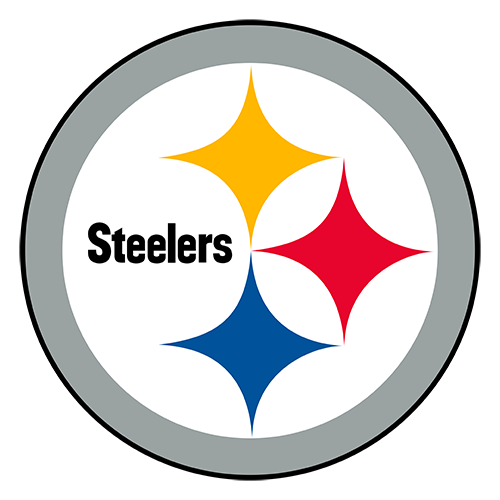 Steelers
NFL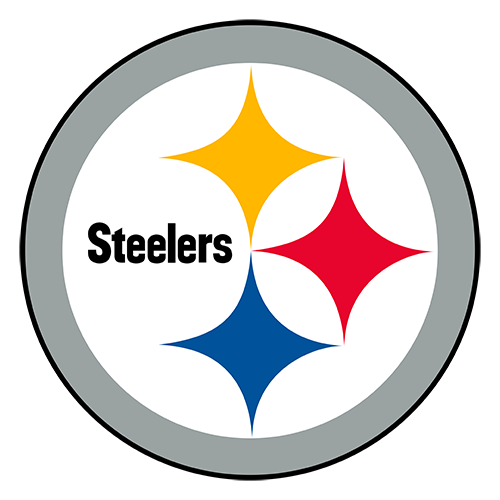 NFL
Patriots
NFL
Gronk not interested in questions about suspension.
Rob Gronkowski abruptly ends his news conference when faced with multiple questions about his one-game suspension.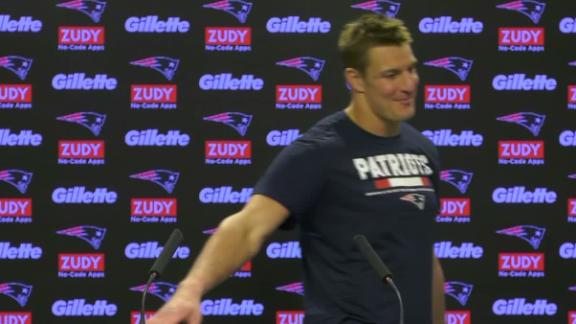 NCAA Women's Volleyball
Final: 9 p.m. ET, Saturday, ESPN2
The Ashes
Cricket
Cardinals
NFL
Mathieu provides holiday surprise for families in Phoenix.
Cardinals safety Tyrann Mathieu personally delivers $10,000 worth of food, gifts and cash to nine families that need a boost during the holiday season.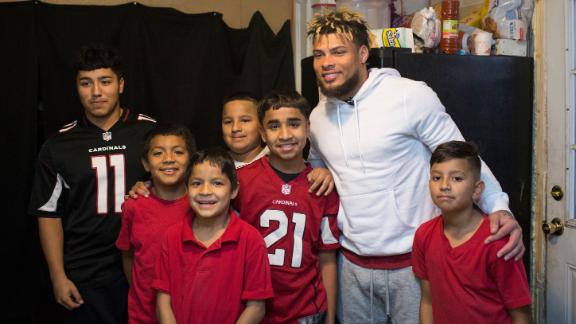 Cavaliers
NBA
Cavs players spread holiday cheer at local clinic.
As a part of the Cavaliers' Season of Giving, members of the team visit the Cleveland Clinic Children's Hospital to take pictures with patients and sign autographs.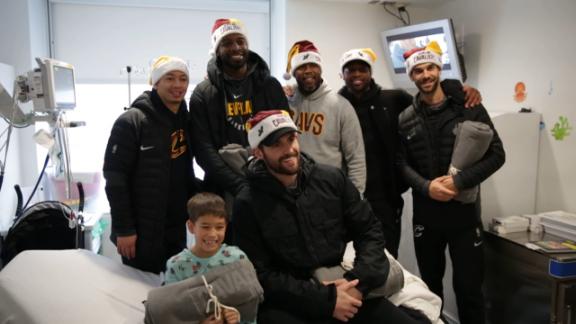 Customize ESPN
On This Date: Dec. 16, 1961
AP Photo

Wilt Chamberlain dropped 50 points against Chicago on Dec. 16, starting a seven-game streak of consecutive 50-point games -- still an NBA record.
AP Photo/Minnesota Vikings

ESPN's NFL Playoff Machine allows you to predict the 2017 matchups by selecting the winners of games from the season's final weeks to generate the various scenarios.
ESPN.com Illustration

How does Sam Darnold look in a Browns uniform? With two picks in the top six, this is Cleveland's chance to have a dream draft -- or miss out again. The 2018 NFL draft is loaded with talent. Here is Todd McShay's first mock.
Inside the Giancarlo Stanton trade
Kim Klement/USA Today Sports

By refusing to back down three years ago and again last week, the Marlins slugger set the stage for the Bronx Bombers to make a stunning deal.