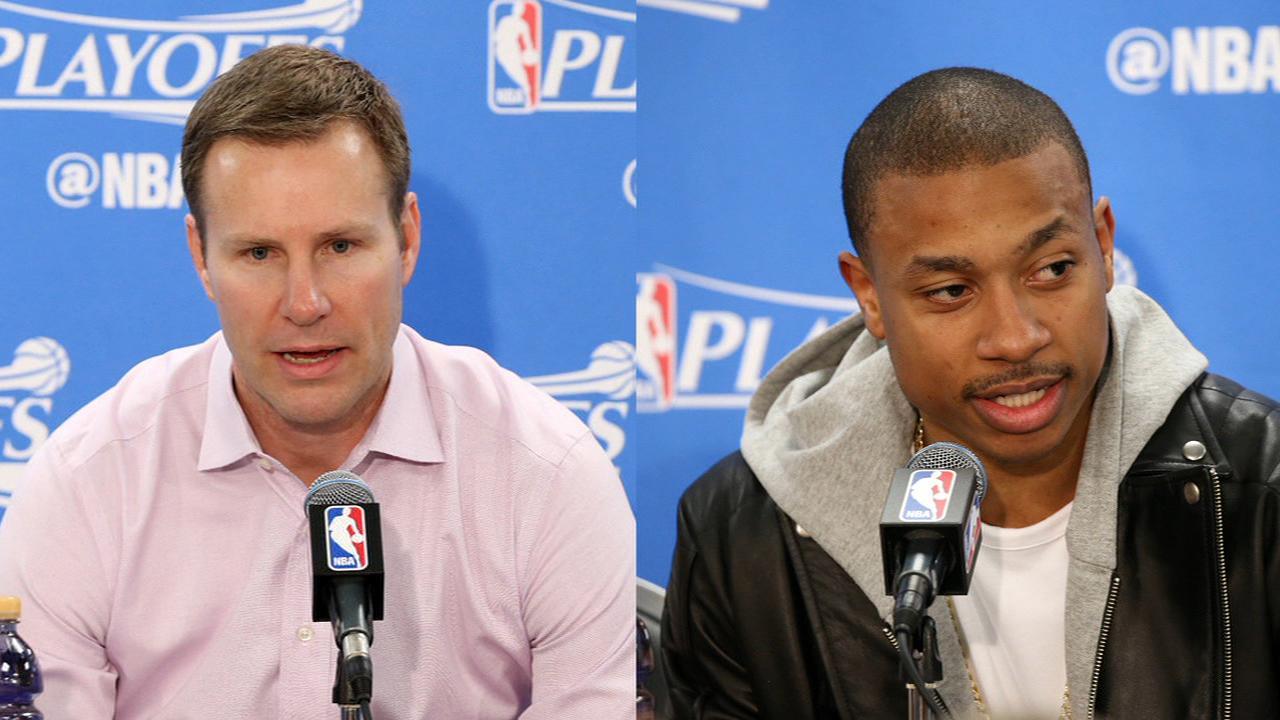 LeBron's sensational swat from all angles.
LeBron James added another rejection to his collection of chase-down blocks, erasing Thaddeus Young's attempt.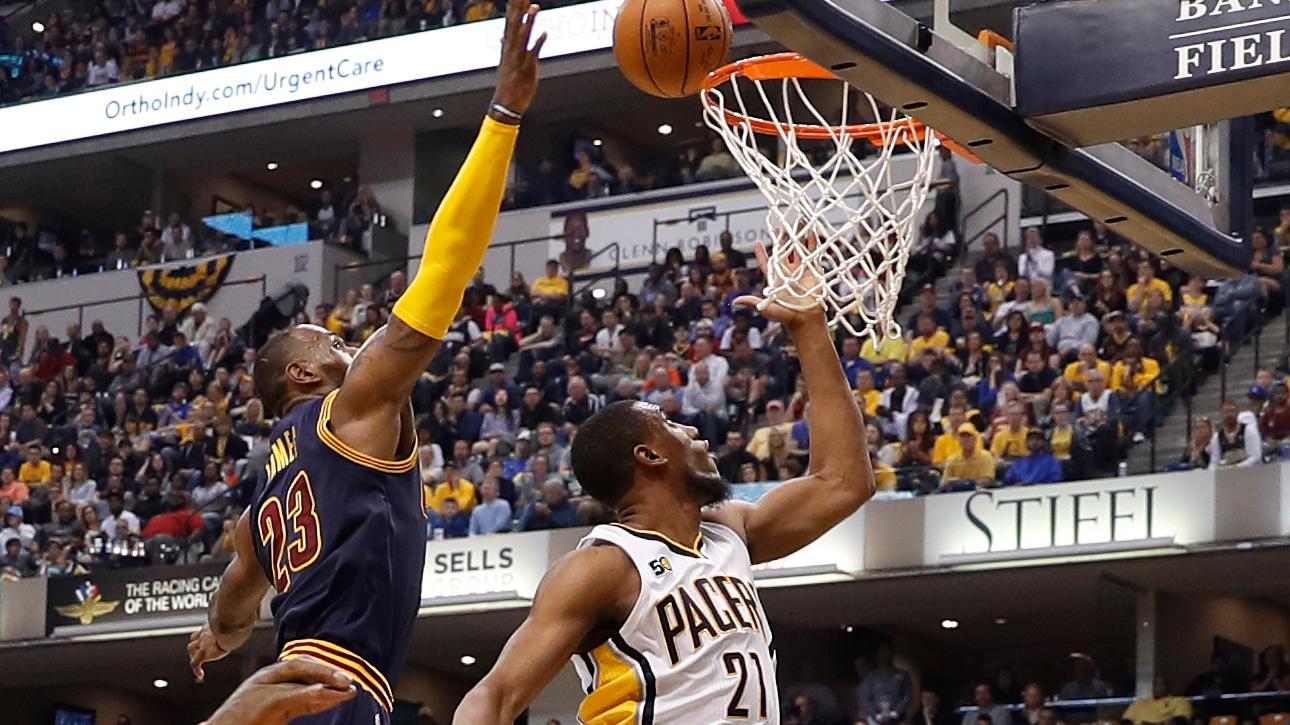 Johnson beats shot clock with fadeaway jumper.
Joe Johnson backs down Luc Mbah a Moute in the fourth quarter and hits a tough fadeaway jump shot in the Jazz's Game 4 victory over the Clippers.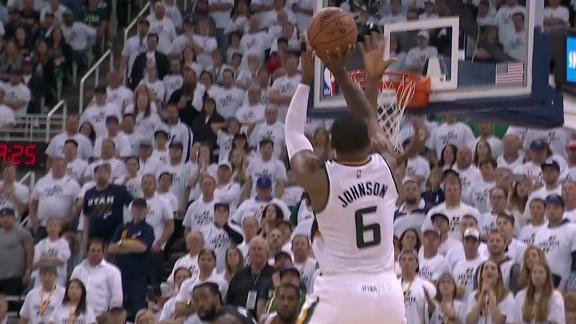 Rockets
NBA
Rockets victorious in tough Game 4.
Relive a tight Game 4 between the Rockets and Thunder that featured Russell Westbrook record a triple-double in the first half and Nene lead the Rockets by going 12-for-12 from the field. Houston now holds a 3-1 series lead.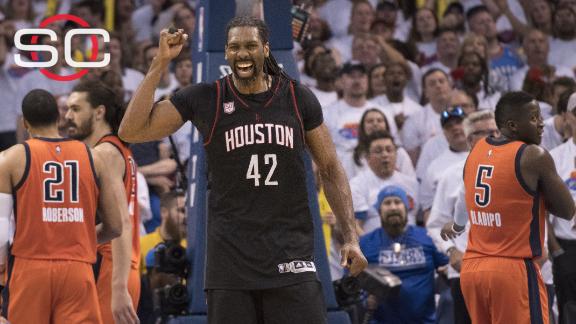 UConn
NCAAF
Messi stuns Real Madrid in El Clasico.
Lionel Messi scored a pair of goals, including the game winner in stoppage time, to lead Barcelona over Real Madrid. Messi now has 500 career goals with Barcelona.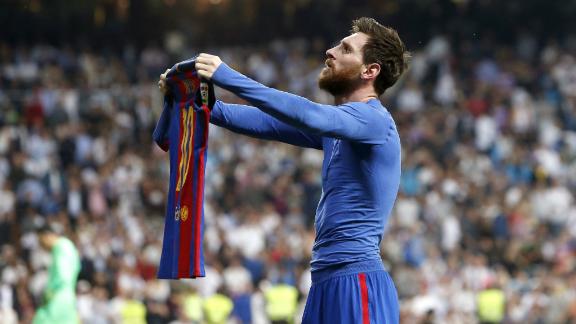 Machado, Pedroia have words after near hit by pitch.
Matt Barnes' pitch flies behind Manny Machado's head, leading to an ejection for Barnes and leaving Dustin Pedroia to call out to Machado from the dugout.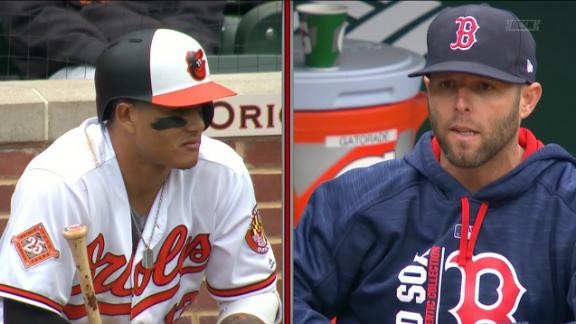 Warriors
NBA
Warriors
NBA
Warriors
NBA
Warriors comfortable with Brown coaching.
Marc Stein explains why Mike Brown filling in for Steve Kerr won't be a major adjustment for Golden State's players.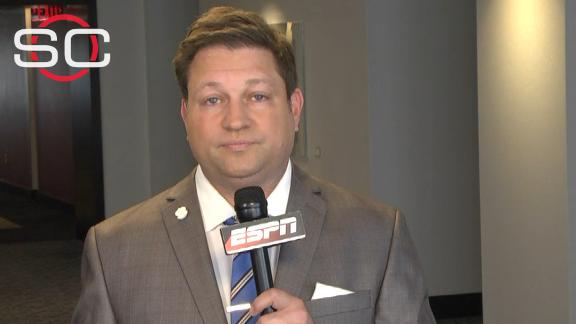 Johansson ends series for Caps with overtime winner.
In the fifth overtime game of the series, Marcus Johansson stuffs home the winner for the Capitals to give Washington the dramatic 4-2 series victory.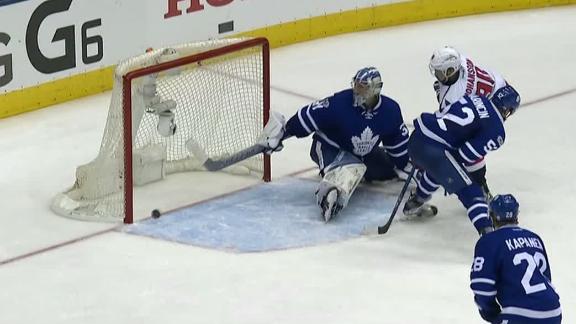 MacArthur's OT goal gives Sens series win over Bruins.
Clarke MacArthur nets a power-play goal in overtime to defeat Boston in six games and send the Senators to the second round of the playoffs.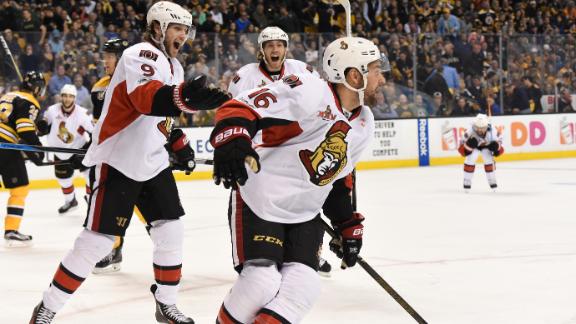 Dodgers
MLB

Morris puts Seattle up three before half.
Jordan Morris continues Seattle's offensive deluge with a first-half goal to put the Sounders up 3-0 on the Galaxy. That would be the final score.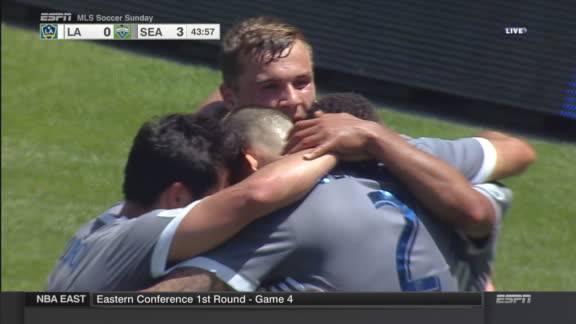 Sunday's schedule
Melrose intrigued by Nashville-St. Louis matchup.
Barry Melrose explains why he's looking forward to a hard-fought series between the Predators and Blues in the second round.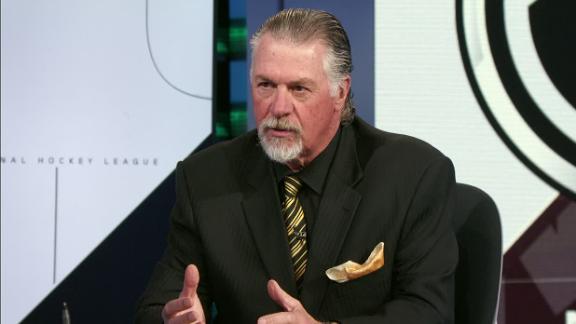 Customize ESPN
Blame Your Brother

In the playoffs, it's all about getting stops. Here's how some of the league's best defenders use their skills to shut down the opposition.
Tom Pennington/Getty Images

Cowboys rookie Ezekiel Elliott opened up some eyes last year to the possible value of drafting a running back early.
Tom Pennington/Getty Images

The league packed its prime-time schedule with its best draws, the Falcons avoid the Pats for seven weeks, and the Raiders face a difficult stretch.