Giants
NFL
Giants
NFL
OBJ leaves with ankle sprain.
Odell Beckham Jr. makes a leaping catch in the second quarter and comes down awkwardly, forcing him to exit the game.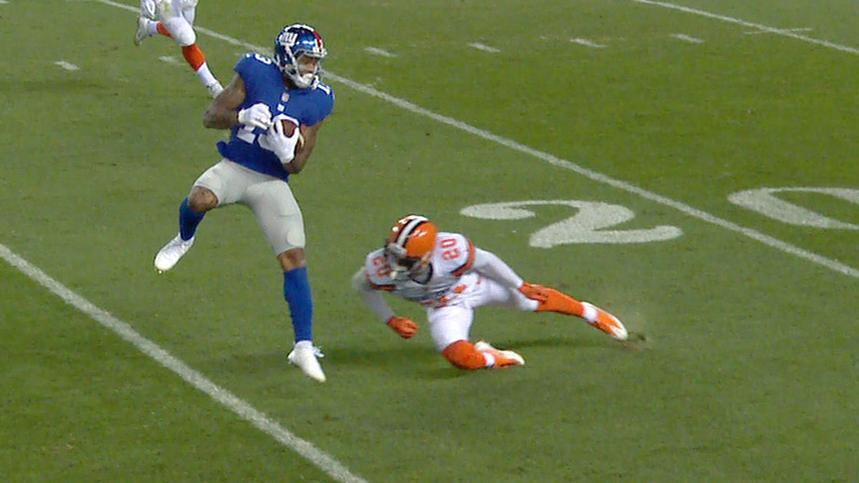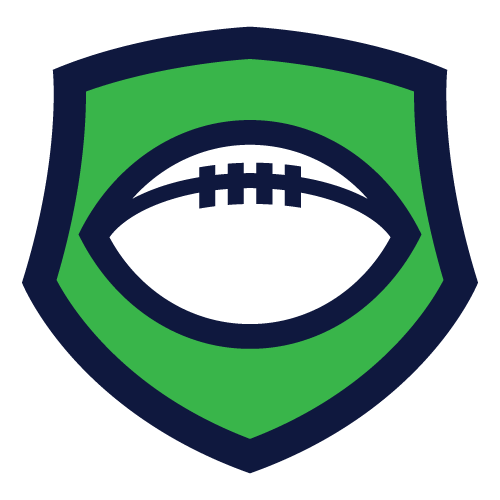 Fantasy Football
Florida State, Alabama meet in Week 1.
Get hyped, as the third-ranked Seminoles take on the top-ranked Crimson Tide at 8 p.m. ET Sept. 2 on ABC.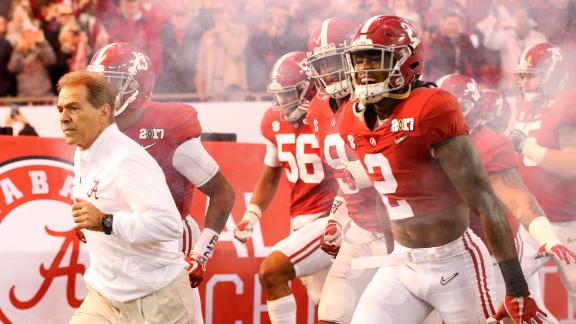 FiveThirtyEight
McGregor says he could KO Mayweather in 10 seconds.
Conor McGregor tells Hannah Storm that he is preparing to go 12 rounds against Floyd Mayweather but wouldn't be surprised if he knocked Mayweather out in 10 seconds.
Little League World Series
Little League World Series
LLWS dramatic ending handled with class.
After Venezuela tops the Dominican Republic in a hard-fought game, the players and coaches from Venezuela show their appreciation for the Dominican Republic pitcher.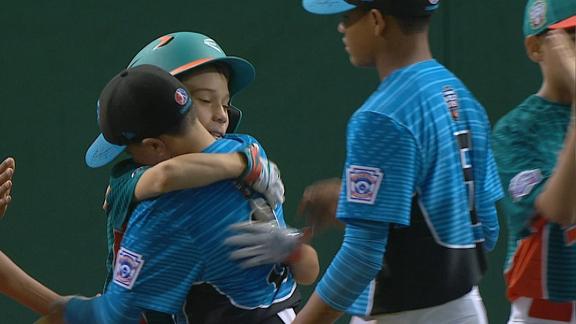 Lakers
NBA
Stephen A. calls tampering accusations against Lakers laughable.
Stephen A. explains that the tampering accusation surrounding Magic Johnson is ridiculous since Paul George has ties to Los Angeles and grew up hoping to be a Laker.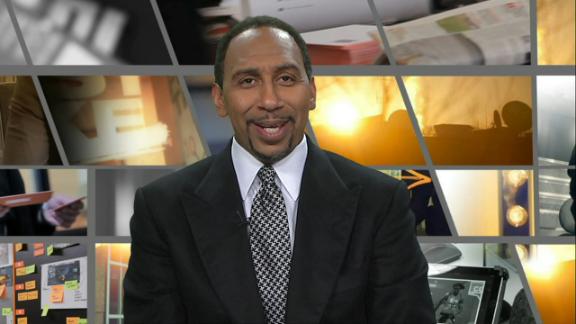 Red Sox
MLB
Red Sox
MLB

Eclipse reactions
Patriots
NFL
Customize ESPN
On This Date: Aug. 22, 1950
Corbis

Gibson was the first black competitor in a U.S. national tennis competition -- but that's merely the beginning of her résumé.
ESPN

It's the must-read column of the fantasy football preseason, highlighting Matthew Berry's most undervalued and overvalued players in drafts.
ESPN illustration

Potentially the first three picks in the 2018 NFL draft. The reigning Heisman winner. A two-time top-four Heisman vote-getter. And that's just the half of it. Add it all up, and 2017 is truly shaping up as college's year of the quarterback.
Michael Friberg for ESPN

How does a boxer keep fighting after nearly killing an opponent in the ring? For part-timer Jose Haro, the answer lies between his love and hate for the sport.