Crowder ejected after scuffle for elbow to Adams' face.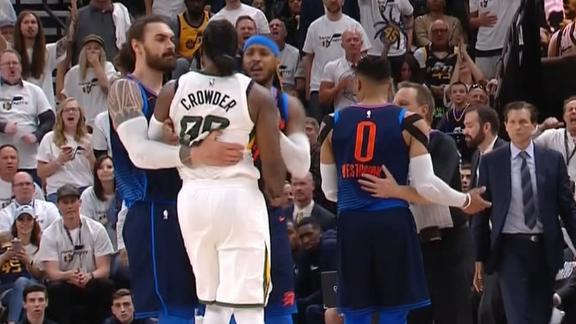 Fans taunt Russ after fourth foul.
Rubio gets the best of Westbrook in Game 4.
George gets T'd up for shoving Ingles.
Mitchell fired up after and-1 layup.
Crowd erupts after Rubio's alley-oop to Gobert.
Ingles knocks down 3-pointer over George.
Westbrook all over Rubio on defense to start game.
Rockets turn Game 4 into blowout with 50-point quarter.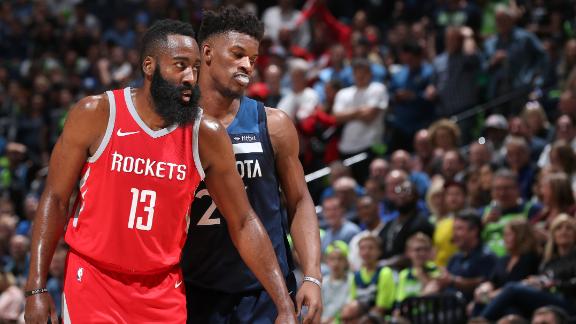 Rockets put Timberwolves on the brink.
D'Antoni says to 'check your tweets' about Harden at halftime.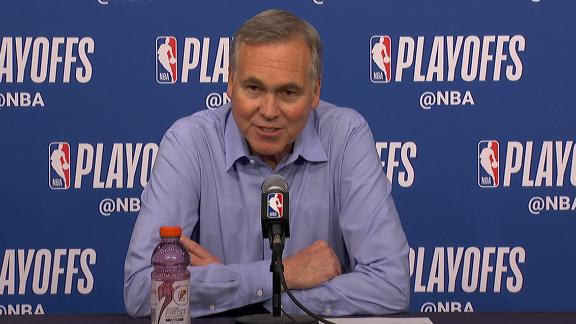 Caps advance off Ovechkin's two goals.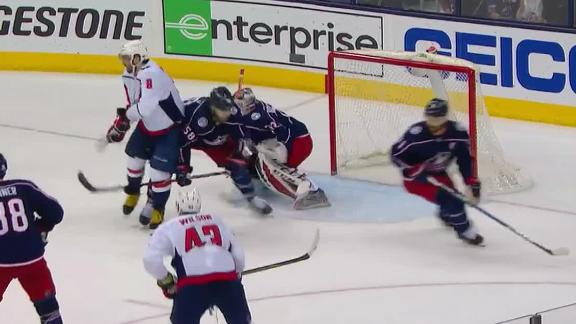 Marner's backhand helps Leafs force Game 7.
Stanton sends ball into orbit for monster dinger.
Gausman pitches immaculate inning.
Dozier extends hitting streak despite fan's best effort.
Romano makes nifty bare-handed snag for out.
Customize ESPN
Inside the Sixers' success
Mitchell Leff/Getty Images

Two years ago, the Philadelphia 76ers won 10 games. Now they're a 52-win 3-seed, with two possible future MVPs, each under the age of 24. This is the inside story of the talk therapy that helped make it all happen.
Alabama's Locksley coping with tragedy
Mark J. Rebilas/USA TODAY Sports

When Mike Locksley spoke to his son Meiko after Alabama's season-opening win, he never thought that would be their final conversation.
Joe Hermitt/PennLive.com via AP

The NFL draft's top RB was a superstar long before Penn State in a tiny town still big enough to turn out a crowd almost double its size to honor him.
ESPN Illustration

A generation ago, Boston was the hard-luck sports city and Washington was the successful one. Now, the shoes, spikes and skates are on the other foot.