Roethlisberger connects with Brown for game-winning TD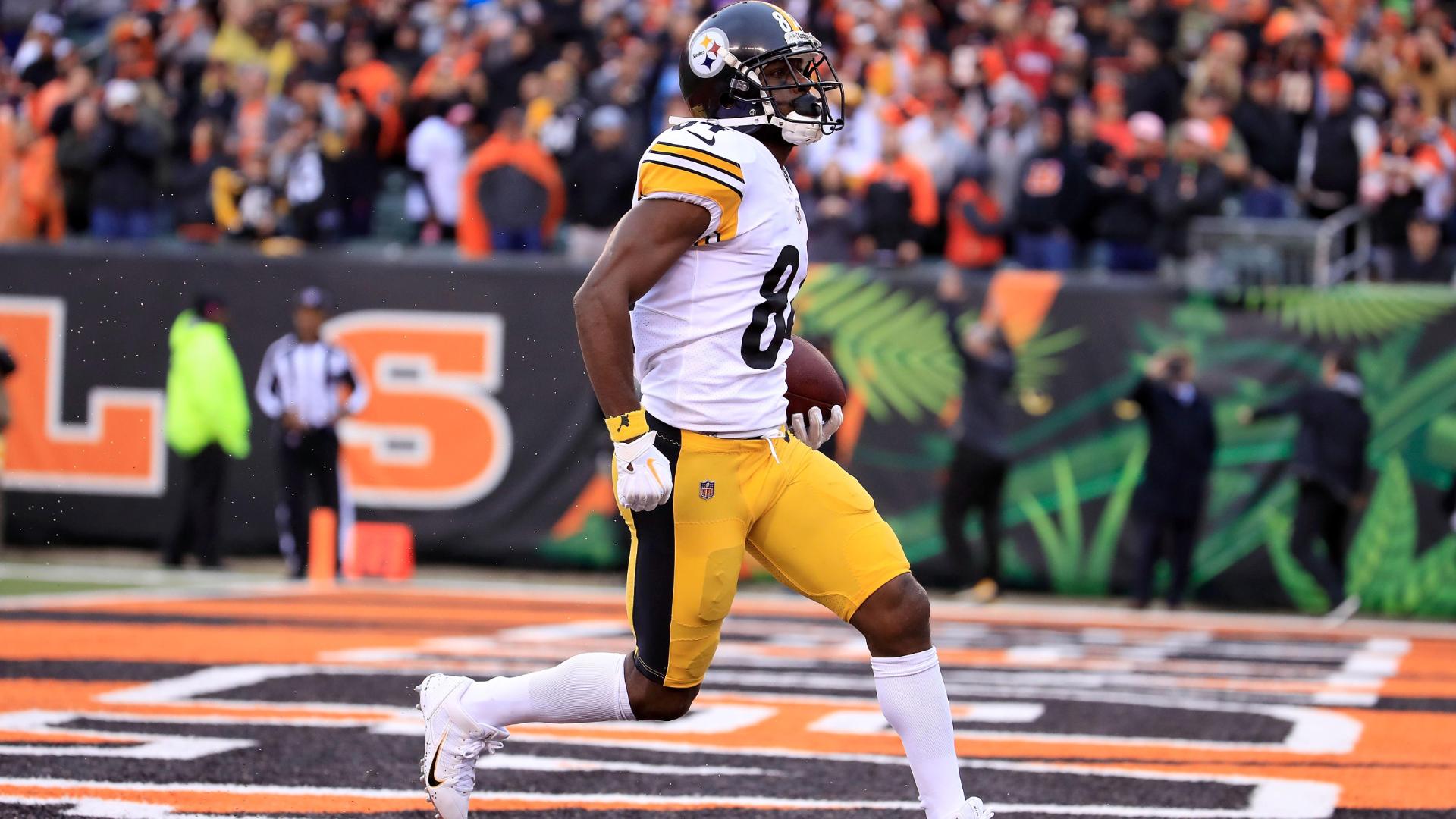 Ravens break franchise record with 11 sacks vs. Titans
The Ravens' defense records 11 sacks against the Titans, setting a franchise record in a 21-0 win.
Triple-covered Williams snatches unreal 45-yard TD
Philip Rivers heaves a deep a shot to a triple-covered Tyrell Williams, who leaps and snatches the ball from two Browns' defenders for a 45-yard touchdown.
Joseph comes up with game-winning pick-six for Texans
Johnathan Joseph secures the interception and returns it 28 yards for the game-winning touchdown.
Wild multiple-lateral final play almost wins it for Bucs
The Buccaneers' final play consisted of a series of laterals deep in Atlanta territory, but the ball goes out of bounds at the 5-yard line.
You got Mossed: Funchess snags incredible TD catch over Dunbar
Customize ESPN

Sign up for FREE!
On This Date: Oct. 15, 1988
On Oct. 15, 1988, Kirk Gibson hit a pinch-hit, walk-off home run for the Dodgers in Game 1 of the World Series despite being injured.
Ranking your NBA team's 2018-2019 drama
Eric Heintz

Is there any Stranger Thing than what the Lakers did this summer? Is there anyone Leftover in Cleveland? Did we just turn all 30 NBA teams into TV dramas? Yes ... yes, we did.
The NFL's best secondaries
AP Photo/Paul Sancya

Earl Thomas' season-ending injury means the final member of the Legion has likely played his last snap for Seattle.
ESPN Illustration

The Brewers just made the playoffs, but rooting for them has historically been an ordeal. Where do they, and every other franchise, rate in misery?