While many of today's pros spend their mornings playing dress up, making sure their cute little moustaches are just right before heading to the lifts at a leisurely hour, Romain de Marchi is already deep in the backcountry, assessing the snow, keeping a watchful eye fixed on features conducive to his freestyle-meets-freeride-gone-bezerker manner of riding -- often before the sun comes up.
Romain de Marchi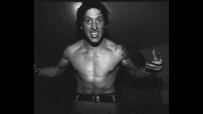 WIDTH="203" HEIGHT="114" BORDER="0" ALT="">
From crazy to just plain nuts. Romain through the years. Launch Gallery

"He is hungry, that guy," says Benji Ritchie, explaining that the determination and energy he puts into his riding is unmatched. "It's always a race to the zone with him."
Hailing from a small town in the wine country of Switzerland, de Marchi's journey has been the stuff of snowboarding legend. After dominating the Euro freestyle scene with demented abandonment in the late '90s, Burton quickly signed him and sent him on what would become a whirlwind adventure around the globe for years to come. Destroying hotel rooms and gigantic kickers with equal ferocity, he earned a reputation as the gnarliest, if not most passionate, snowboarder around -- on the slopes and off.
Ten years on de Marchi has grown from reckless park kid into a caring father and a leader in the backcountry freestyle movement. As part owner of YES. Nowboards his responsibility may have shifted to a more mature level, but his level of commitment -- and for all intents and purposes, his gnarliness -- has stayed the same.
"What a lot of people don't realize is how hard Romain works," says YES. co-founder JP Solberg. "They just want to think of him as this wild man. This isn't fair. People need to recognize!"
"I used to be scared of that guy … still am, sort of," says Ritchie with a hint of nervous laughter. When Solberg says, "I'm in disbelief a lot of the time watching Romain shred," he looks away and shakes his head.
Romain de Marchi cannot be categorized. Though many would like to label him as "crazy," he knows full well what he is doing and what that entails may surprise you. One of our sport's true legends opens up about dropping in blind to starting a snowboard company, his plans to start riding rails, and how we need to keep an eye on things if we want to keep snowboarding from losing its direction.

ESPN: Tell us about "YES. It's a Movie."
Romain de Marchi: It is simple. We just want to share our passion with everyone and hopefully spread that love within the snowboard community. We want to show people how to go have fun snowboarding without being such a head case.
People forget why they put on a snowboard. "I want to be Shaun White!" "I want to be good!" "I want to make money!" Maybe these goals are good, but you need to find within yourself why you want to achieve them. It should be because you want to ride down the hill for fun, not because you want to be famous or cool.
Most companies tend to go more for the "ride our boards because we're awesome!" tactic. That's quite a different approach.
Of course YES. has a different approach. Based out of Europe our business sense is maybe a bit different. I can see in the U.S. what happens is that a company might get a lot of investors or a lot of money very quickly. Our approach was not to expect much. We were just three pro riders with no idea of how to manage a company. We made a lot of sacrifices and are thankful to our other sponsors who fed our families for the past three years while we built our brand. Now things are coming around and it is going to be interesting where we go from here as an established company.

Why do you want to put that snowboard on your feet? We want people to be aware of this question. As long as you keep remembering the roots of your riding the spirit of snowboarding will never be lost.


Is there a message you are trying to get across?
Why do you want to put that snowboard on your feet? We want people to be aware of this question. For me, I like pushing myself. This has been my motivation and the reason I love snowboarding since the very beginning. As long as you keep remembering the roots of your riding the spirit of snowboarding will never be lost.
Do you feel that snowboarding has lost some of its soul, then?
Surfing is a sport that has been blown up like snowboarding too, but they keep it grounded somehow. It's amazing how the spirit of the sport is respected. Why snowboarding has lost a bit of this, I don't know? I can only guess that when snowboarding began to explode a lot of people that weren't snowboarders, that didn't know much about it came in to play and started driving the sport. People that didn't have a clue about snowboarding, but had a great sense of how to make money took control. I think if we all fight together, though, we can still maintain the sport within the big media and big contests, but at the same time direct it where it needs to go, instead of just giving it away.

As far as your personal snowboarding goes, what's next? From the outside looking in you appear to be one of those guys who has done it all.
I'm not satisfied. You have all of the categories of snowboarding, meaning what kind of snowboarding you like to do, rails, powder, park, and then you have the spiritual aspect of it. This came to me way later and it is something that I feel like I can still discover more and more. I'm not accomplished there yet and I want to push it like the rest of my riding.

Is that to say, snowboarding progresses with the individual?
For me, I think my snowboarding has grown with my personality. When I was younger I used to hit the park at seven in the morning, hung over, and I was charging. I didn't care. No speed checks! Ever! That was my gig and I loved it. I would see freeriding in the videos and I thought it was boring. Now I realize that I didn't understand what I was looking at.
The more you grow into the sport the more conscious you become. I don't regret my years in the park at all. From time to time I will get to ride the park and I get those tingling feelings still.

I know what would give you tingly feelings: Rails.
Who knows, maybe I want to take it to the streets. I want to do what those kids are doing! I was talking with Frank April, one of the jibbers on YES. and I might go to Montreal in November and try and jib. Why not? I have been seeing those kids do so much cool stuff lately on rails. I think that maybe I can do that. Maybe not as technical as them, but I know I could get creative with some gaps and stuff.
It seems you have a 'ready for anything' type approach.
Traveling to new places with new people and new mentalities opened up my mind. Snowboarding is a vast sport, you can do it in the street, on the lifts, from a helicopter, split boarding -- it's all in your approach. I am still growing both physically and mentally with snowboarding because there are a lot of places that I know I have not been yet. During these last 15 years I have had an amazing transformation from a teenager to an adult to a father. To have a look back and be able to give back is really amazing.

If there is anything you are known for, besides your snowboarding of course, it's that you are certainly not afraid to say exactly what you think. Any unfiltered advice?
Give 100 percent. You never know what will happen tomorrow. Don't let anybody talk you down. Fight for your rights, man! Be as direct as you can with people, too. I know sometimes it's hard to hear the truth, but instead of rubbing each other down, you can get through the process a lot quicker if you just say it as you see it.

What does the future hold for Romain de Marchi?
If you asked me just five years ago, I didn't know where I was going! But right now... never mind, I guess I'm still nuts! I'm just going with the flow. I don't want to set goals and be disappointed by not reaching them. But if I had to, my goal is simple: I want to be happy when I wake up in the morning. That is my motivation. The day I'm not happy, that's the day I need to get on a new page and do something else.