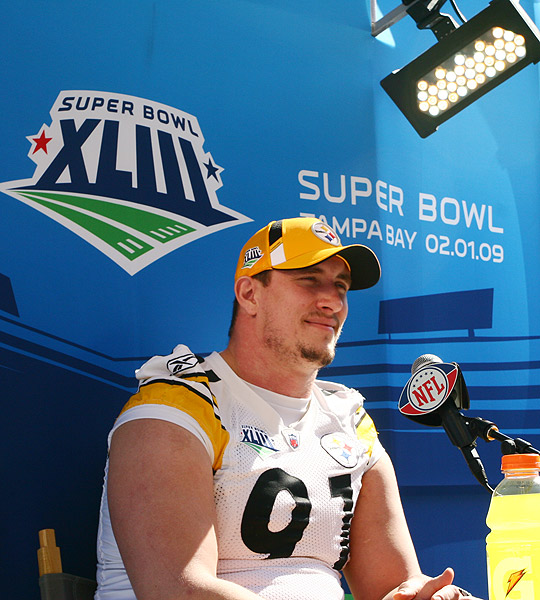 Photo by Sean Hintz/ESPN.com
Steelers defensive end Aaron Smith took his turn at the podium.
"I think you just try to keep a perspective and when you get a chance, get away from it all," Smith said. "It can be overwhelming. The first Super Bowl in Detroit, I was a little shell-shocked, especially like today when you have all the media. A lot of times during the work week you just focus on football and that's it. Here you have so many other things."