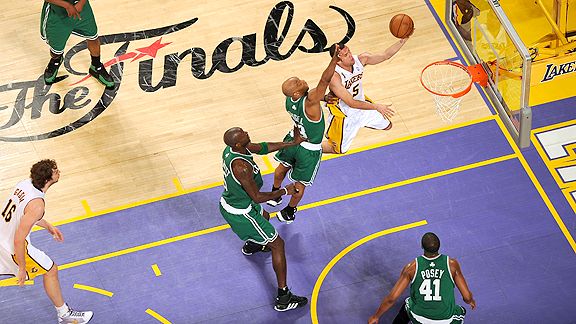 Juan Ocampo/NBAE/Getty Images
Could we see a rematch of the 2008 NBA Finals?With the Celtics and Lakers on top of their respective conference finals, 2-0, the fans in Los Angeles took the first step in expressing excitement around another potential Finals clash by chanting, "We want Boston!" during Wednesday's Game 2 victory over the Suns at the Staples Center.
Click HERE to read more about the LA-Phoenix series in Thursday's Daily Dime.