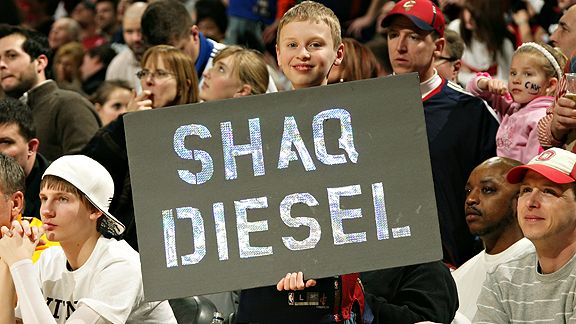 David Liam Kyle/NBAE/Getty Images
Shaq needs a new nickname in Boston.
Yes, Shaquille O'Neal has officially joined the Celtics, so it's time to start thinking of a new nickname for the enigmatic big man. In the past, Shaq has been dubbed The Big Aristotle, The Diesel and The Big Shaqtus (in Phoenix) among others. Let's welcome him to Boston by coming up with a new moniker: The Big Leprechaun? The Big Shamrock? The Green Giant?
Shaq has even asked for your help, posting the following message to his Twitter followers: "hello green town. ok what u got 4 nicknames? make um good"
Post your suggestions in the comments section of this blog entry and vote for your favorite in the survey below.
Which of the following is your favorite nickname for Shaq?online survey