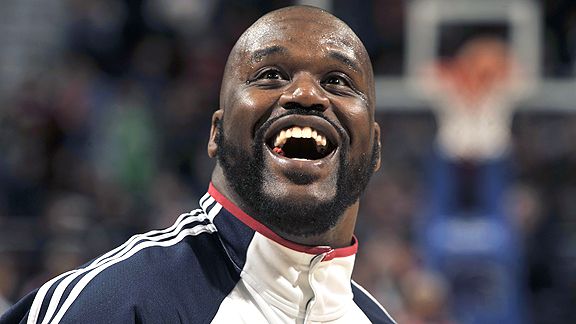 David Liam Kyle/NBAE via Getty Images
Should Celtics fans be smiling like Shaquille O'Neal?With sources indicating Shaquille O'Neal is set to sign with the Celtics, it seems only fitting that we devote an entire mailbag to the four-time NBA champion and 15-time NBA All-Star as fans brace for the addition of another surefire Hall of Famer to the Boston roster.
In fact, maybe this question best sums up this week's 'bag:
Q: Shouldn't we be calling the mailbag the MailShaq? -- Joe (Westerly, R.I.)
Indeed. We tackled your questions on whether Shaq makes the Celtics the team to beat (again) in the East, how Boston will utilize him on the floor, and what number he might wear in Green.
Hop HERE to read this week's Celtics Mailbag MailShaq.