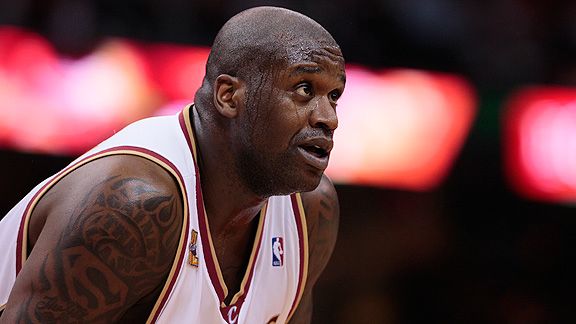 AP Photo/Amy Sancetta
Shaq as a starter? There's reasons to believe it might be best.Shaquille O'Neal is coming to Boston with the understanding that he must accept a reserve role with the Celtics. But you can't help but wonder if it makes more sense to plug The Big Shamrock into the starting lineup to open the season.
(Insert audible groan)
Yes, we're aware of all the reasons it shouldn't work. But here's one Shaq-sized reason it would: More floor time with Kevin Garnett and a starting unit that can mask the defensive deficiencies in O'Neal's game.
Let's remember, too, that this is really only an issue for maybe 45 games, at which point you hope that Kendrick Perkins has recovered enough from offseason ACL surgery to rejoin the starting lineup.
But at the start of the 2010-11 season, we can't shake the notion that it makes more sense to start games with Shaq and allow Jermaine O'Neal to come off the bench. Here's why ...
Click HERE to read the full story.