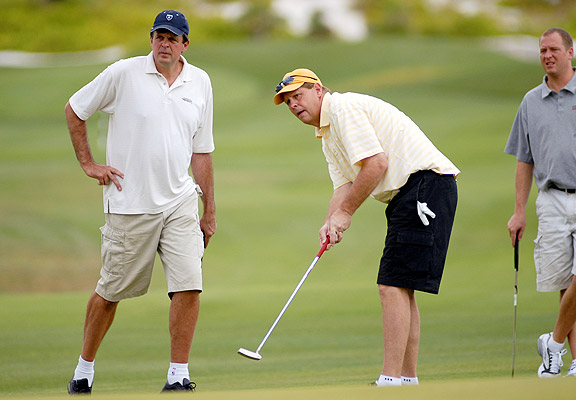 Juan Ocampo/NBAE/Getty Images
His offseason checklist nearing completion, Danny Ainge can focus on other summer activities.There's a little over a month before the Celtics' 2010 training camp opens and offseason news about Boston's basketball team is surely slowing down as the roster nears completion. So to keep this space vibrant until camp opens, we'll be rolling out two weekday features starting next week, each which will run approximately three weeks and help bridge the gap until there's real basketball again.
The first series will be a localized version of ESPN.com's Summer Forecast, which is using a panel of experts to predict how the 2010-11 NBA season might play out. We've compiled an All-Star lineup of local Celtics bloggers to give us their take on what lies ahead for the Green and we'll use their responses as a sort of crystal ball to next season.
The second series borrows from our friends at ESPN Los Angeles, who are examining the Lakers' 15-man roster player by player and projecting their potential roles for next season. Remember our Report Card series following the season? Consider this the preseason goal setting and the plan will be to look back at these after the 2010-11 campaign to assist in grading and determining whether players met expectations.
The first topic in our Celtics Summer Forecast is scheduled to debut Monday.