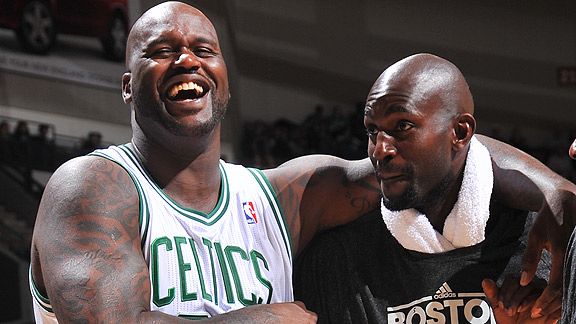 Steve Babineau/NBAE/Getty Images
The Celtics found chemistry very quickly this presason.Four months after a painful walk off the confetti-covered floor at the Staples Center in Los Angeles, the Boston Celtics begin their quest to get back to the NBA Finals Tuesday night against the Miami Heat.
To kick off our season preview, we take a player-by-player look at the 15-man roster, offering thoughts and analysis on what to expect from each player based on his performance to this point.
Click HERE to read the full story.