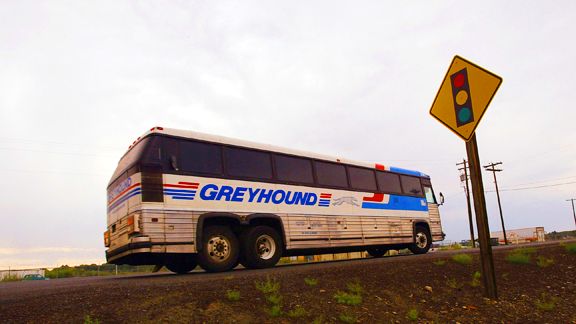 Spencer Platt/Getty Images
The Celtics visit Oklahoma City, Dallas, Miami, and Memphis this week.OK, so the Celtics won't be taking that kind of road trip. But their first official swing will bring young Grizzlies, rumbling Thunder, tough Mavericks and some serious Heat, writes Peter May:
If you define a road trip as (A) any stretch of three or more consecutive games away from home and (B) at least two of which must be games against non-conference teams, then this upcoming week easily qualifies as the Celtics' first official road trip of the 2010-11 season.

And it's a doozy.

Three of the four opponents are likely playoff teams. One of the opponents is a presumptive NBA finalist and/or champion (at least in the eyes of many so-called experts). There will be two possible 2010-11 MVP sightings. And, for the icing on the cake, there is a reunion with old friend Tony Allen, eight days after the reunion with another old friend, Brian Scalabrine.

Actually, all four teams have Celtics ties either on their bench or in the front office. Oklahoma City Thunder head coach Scott Brooks was traded to the Celtics in 1997, but was waived five days later and never played for them. One of his assistants is Mark Bryant, who played two games for the 2002-03 Celtics. Dallas Mavericks head coach Rick Carlisle spent three seasons with the Celtics and has a championship ring as a member of the 1985-86 team. Miami Heat assistant Bob McAdoo had a forgettable 20-game run with the 1978-79 Celtics. And Memphis Grizzlies GM Chris Wallace had a similar role in Boston under both Rick Pitino and Danny Ainge.

The trip opens Sunday night in Oklahoma City against this year's chic Western Conference "It" team, the Thunder. It continues the next night at the American Airlines Center in Dallas, a one-time charnel house for the Celtics. It moves next to the American Airlines Arena in Miami, for the second meeting of the season with the Heat and their talented threesome. And it concludes next Saturday night in Memphis against the Grizzlies.

"It's just a tough trip,'' Celtics coach Doc Rivers said. "I saw it when the schedule came out. We'll be ready."
Click HERE to read the full story.