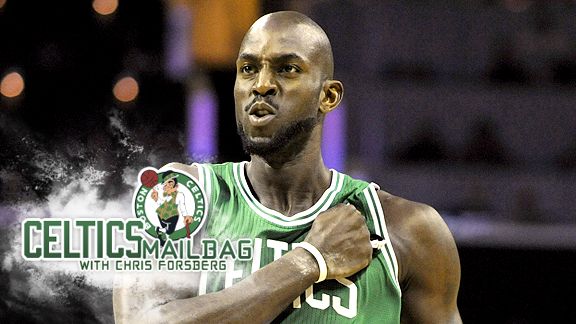 Sam Sharpe/US Presswire

Kevin Garnett and the Celtics have won 12 games in a row, but injuries are mounting.

If not for the snowflakes and crowded mall parking lots, you might have been able to trick yourself into thinking it was April this week as the hype and excitement surrounding the Boston Celtics jumped up a notch.
While the Celtics have quietly put together a league-best 12-game winning streak, interest surely peaked for Wednesday's thriller against the New York Knicks at Madison Square Garden and spilled into Thursday when All-Star point guard Rajon Rondo got shelved for a couple weeks in order to heal a sprained left ankle (and the other maladies he's battled in what some pundits -- including TNT's Charles Barkley -- have dubbed an MVP-caliber season).
Mounting injuries, plus a weariness about a post-Christmas collapse, means the Celtics Mailbag is still receiving as many letters as the North Pole this week.
Click HERE to read this week's Celtics Mailbag.