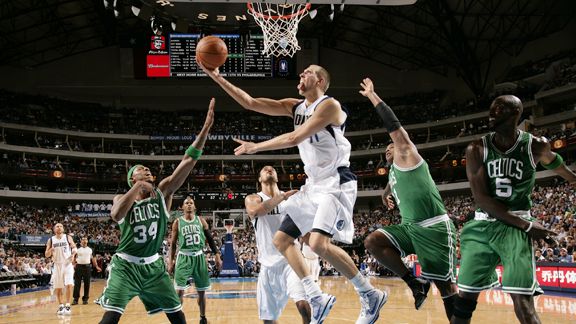 Danny Bollinger/NBAE/Getty Images
Dirk Nowitzki drives on Boston during November's meeting in Dallas.Dallas Mavericks forward Dirk Nowitzki passed Boston Celtics legend Larry Bird to move into 25th place on the NBA's all-time scoring list Tuesday against the Orlando Magic.
"I just got a text message from Larry right as the game ended saying to congratulate Dirk and that he's always been a huge fan. They've had a chance to spend some time together. I'm sure he's going to text Dirk and I'm sure that will be very meaningful for Dirk." -- Mavericks coach Rick Carlisle
Click HERE to read the full story.