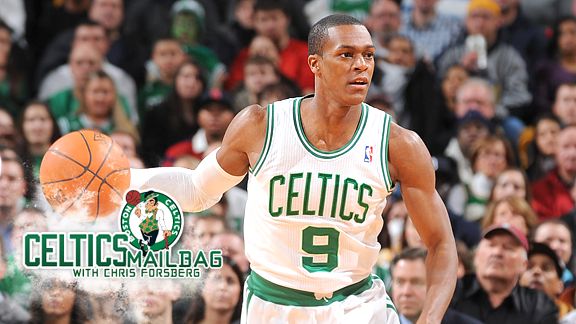 Brian Babineau/NBAE/Getty Images
The return of Rajon Rondo has jump-started the Celtics again.Welcome to the first Celtics Mailbag of the new calendar year. We put our letter sack on the shelf during the holidays, so it was fun to dive back in and see the gamut of emotions displayed by readers from the tail end of Boston's 14-game winning streak to the Christmas Day loss in Orlando to the all-out freakout over Kevin Garnett's injury in late December.
Yes, there's rarely a dull moment with these Celtics and this week is no exception. In the middle of a stretch that features six games in eight days, Boston has ripped off three straight wins, including Wednesday's fingernail-chomping triumph over a San Antonio team with the best record in basketball.
As the midpoint of the season inches closer (Boston's 41st game is Jan. 19 against Detroit, even if the All-Star break isn't for another month -- and 13 games -- after that), let's dive into the latest 'bag.
Click HERE to read this week's Celtics Mailbag.