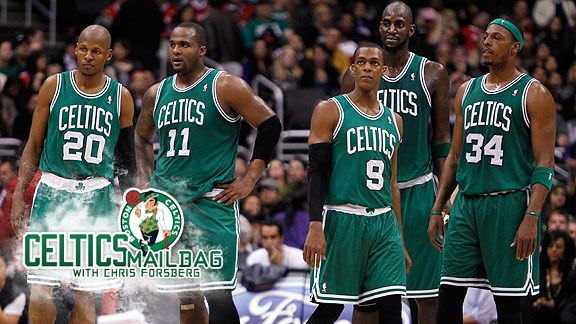 AP Photo
The Celtics are doing just fine after their deadline dealings.With all the new talent on the Celtics, how will the second unit shape up and where does Glen Davis fit in? We tackle your leftover questions in this week's Celtics Mailbag:
--MAILBAG: PIECES IN PLACE FOR CELTICS--
During our weekly Celtics chats, there are only so many questions we can cram into the hourlong session. So with the question queue overflowing during Monday's gabfest, we decided to cull together the best of the rest for the latest Celtics Mailbag. If you haven't already had the chance, check out the chat transcript, which includes some of the hottest topics surrounding the Celtics. THen we tackle leftovers on Boston's second unit, Miami's crying game, and crunch-time lineups.