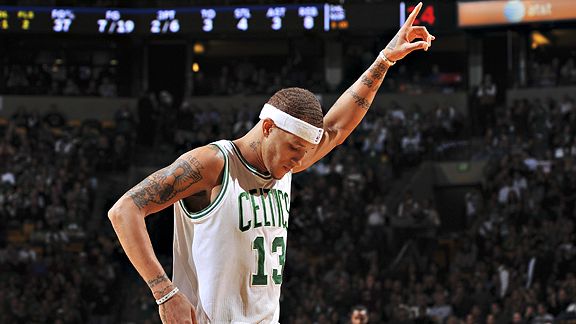 Brian Babineau/NBAE/Getty Images
Delonte West has missed 57 games this season due to injuries and suspension.It hasn't been the season Delonte West had hoped for. But there's time left to make his mark in Boston, and he plans to:
--WEST VOWS HE'S BACK FOR GOOD--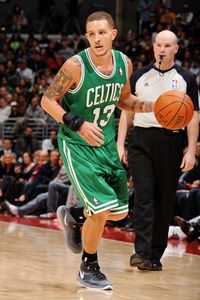 Andrew D. Bernstein/NBAE/Getty
Delonte West is set to return Wednesday night vs. Indiana.
Whether intentional or not, Celtics reserve guard Delonte West used the word "definitely" five times during a brief confab with the media Sunday to describe the potential of him returning to game action Wednesday against the Indiana Pacers.

The 2010-11 season has been anything but definitive for West, who has appeared in just eight games, missing a total of 57 contests due to a combination of suspension and injuries. But West appears hellbent on getting back on the floor and staying there for the remainder of the year.

While the Celtics have preached a "take your time" mentality with their injured, West made it obvious Sunday that he's ready to shed the shackles. Frustrated by a slow recovery from what seemed like a minor injury, West participated in his first on-court activity Sunday, then immediately declared he'd be available against Indiana.

"No, it's not [a] slow, 'take your time [approach]' over here," said West. "I've taken enough time. It's been four or five months already, so it's long overdue and I can't wait to get this injury bug behind me."