It was a busy little Thursday night for your Boston Celtics ...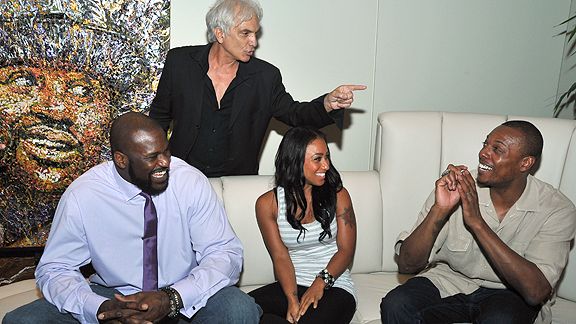 Steve Babineau/WireImage/Getty Images
Shaquille O'Neal, his girlfriend, Nicole "Hoopz" Alexander, and Paul Pierce were on hand for The Big AARP's event at Strega Waterfront in Boston. As for the guy pointing in the background, we imagine he's busting out Nicholson's "You can't handle the truth!" routine to amuse the group.
Red Bull Courtesy Photo
Down in New York City, Rajon Rondo dropped in on the launch party for The Red Bulletin magazine at District 36.