In a weeklong series, we'll examine the 2010-11 season for each returning Celtics player and try to identify one glaring area that each player could improve on. Up next: Jermaine O'Neal.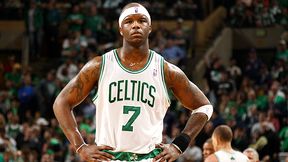 Nathaniel S. Butler/NBAE/Getty Images
After missing 58 games last year, the C's need a healthy Jermaine O'Neal next season.While the Celtics will almost certainly stockpile low-cost big bodies once the lockout is over, the sobering fact remains that the only true center currently inked for the 2011-12 season is O'Neal, whose knee troubles limited him to 58 regular-season games last season.
On the positive side, after an in-season surgical procedure (following a failed rehab stint), O'Neal returned to play some inspired postseason ball, averaging 5.8 points 4.2 rebounds, and 1.8 blocks over 21.9 minutes per game (this while playing through an aggravated left wrist injury). His numbers per 36 minutes show a player that's happy to assume a defensive-minded role with offense that comes through the flow of the game, which is exactly what Boston needs from O'Neal at this stage of his career.
The No. 1 area of focus for O'Neal this summer is simply health. Set to turn 33 in October, O'Neal hinted often last season that Boston could be the final stop on his NBA tour, as he's got 15 years worth of miles on his tires after jumping from preps to pros in 1996 (the same draft class as 36-year-old Ray Allen). As has been common in recent offseasons, O'Neal needs to get that knee in position to withstand the rigors of however long this season turns out to be given the lockout (even a shortened season could feature multiple back-to-back games, which would also test the durability of that knee).
Even in a limited sampling, O'Neal's defense was phenomenal last season. According to Synergy Sports, opponents averaged a mere .675 points per play (108 points over 160 plays; 97th percentile among all NBA hoopsters) and shot just 33.1 percent against him. On the flip side, O'Neal's regular-season offensive numbers were rather dreadful (.832 points per play, 26th percentile), but some of that can be chalked up to early season struggles and never quite finding a rhythm given the injuries. Those numbers perked up in the postseason (.945 points per play, 62nd percentile), which further highlights how effective a healthy O'Neal can be in the middle of Boston's starting 5.
One concern: O'Neal's post-up game was virtually non-existent and given that Kevin Garnett is relying more and more on that 21-foot jumper, the Celtics do need to establish more of a consistent post presence at the center spot. For a player that struggled so mightily away from the basket last season (for the regular season, O'Neal shot a mere 31.3 percent beyond 3 feet, according to HoopData), O'Neal can't rely solely on easy buckets off cuts when the defense collapse on one of Boston's Big 4. Again, improved health may help him rekindle that mid-range game, but Celtics centers in this offense seem to thrive when they cement themselves around the blocks.
Regardless, it all starts with health. The lockout could benefit O'Neal tremendously if he's able to use the time to further strengthen his knee and heal all those lingering ailments. If he stays healthy, an uninterrupted campaign should lead to bump in his regular-season production.