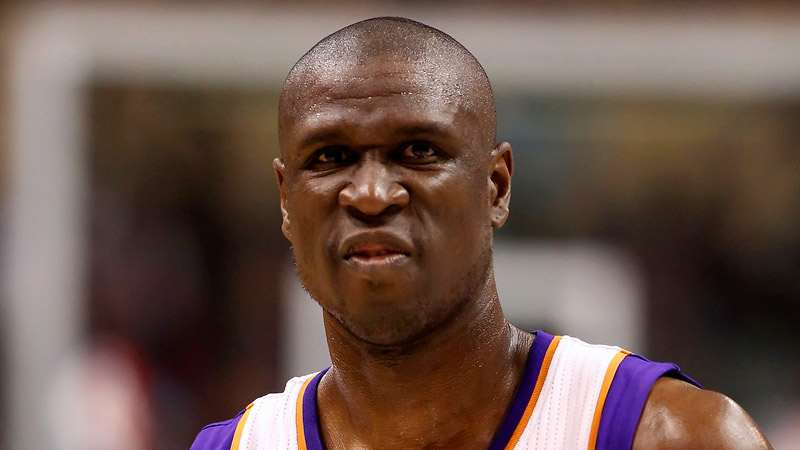 Christian Petersen/Getty Images
Mickael Pietrus should provide much-needed wing depth for the Celtics.The Boston Celtics got an early Christmas present Saturday night when Mickael Pietrus cleared waivers. The veteran swingman will now ink a minimum contract to join Boston.
The Phoenix Suns worked out a buyout agreement with Pietrus on Thursday. He had to wait 48 hours to clear waivers before the Celtics could bring him on. Pietrus announced his decision to join the Celtics via Twitter, and agent Bill McCandless confirmed the deal.
The team later officially announced the signing.
"We are very excited to be able to add Mickael to our team," said Celtics president of basketball operations Danny Ainge. "His skills as a perimeter defender and an outside shooter provide great versatility to the roster."
Pietrus is scheduled to undergo his physical exam in Boston on Monday because of the holiday, which means he won't be available to the team until Tuesday's visit to Miami at the earliest.
Celtics coach Doc Rivers and former teammate Brandon Bass raved about Pietrus on Friday while talking about his potential addition.
"He would be a good addition for any team," said Rivers. "He would be athletic, he would bring some toughness. He can guard 2's and 3's. He can stretch the floor. Whoever gets him, will be getting a heck of a player, if he's healthy."
Said Bass: ""He's a good defender. I think that's the strength of his game. He can guard the best two guards in the league, at least that's what he showed when I was with him in Orlando."
Rivers hinted he wouldn't be opposed to throwing Pietrus right into the fire.
"I told you guys, we don't have any choice this year," he said on Friday. "Usually, if you did add a player, you would practice and show them [the system]. But I don't think that anyone who gets a player this year, at any point, off of trades or whatever -- it's going to be throw them in the fire and figure it out. That's the year we're going to have."
Forsberg's analysis: This is a solid addition for wing depth-craving Boston. With Jeff Green lost for the year and Paul Pierce battling a bruised heel before the season even tips off, Pietrus brings low-risk, high-reward potential at a minimum contract.
There are questions, for sure. The soon-to-be 30-year-old Pietrus had a deal to Toronto voided with concern about one of his knees. That's not what you want to hear about an aging shooter coming off a campaign in which he shot a career low for field goal percentage (39.2 percent; down 4 percent from the year before).
But the rewards outweigh the risk here. The 6-foot-6 Pietrus provides quality length and is regarded for his ability to defend most shooting guards in the league (a nice luxury for the taller guards that Avery Bradley might struggle with). Offensively, he adds a much-needed 3-point presence, something this revamped bench needed.
This isn't the type of move that pushes Boston over the top, but after swinging and missing on other potential offseason additions -- and the injury situation at his position -- adding Pietrus is a move that can help.