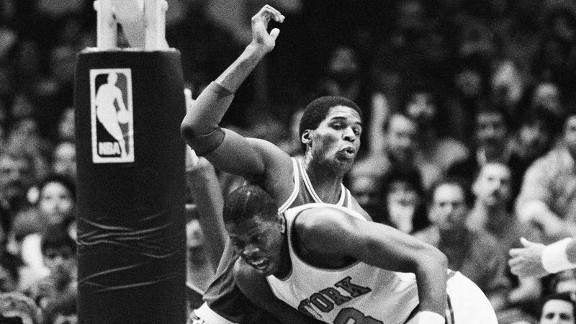 AP Photo/Richard Drew
Old-school hoops: Robert Parish vs. Patrick Ewing.The last time the Celtics visited MSG on Christmas, things didn't go so well. But that 1985-86 Boston squad got the best gift of all in the end:
Christmas Day, Madison Square Garden, 1985.

"I don't remember that game," said Danny Ainge, then a starting guard on the Celtics. "Wait. Was that the game where we blew a 25-point lead and lost?"

Indeed it was.

Twenty-six years later, the Celtics return to the World's Most Famous Arena for a Christmas Day meeting with the Knicks, the first since 1985. Back then, it was Game No. 28 in an 82-game schedule. In 2010, it will be Game 1 of a 66-game schedule. It will be the very first game of the abbreviated 2011-12 NBA season.

Here's the irony of the 1985 game. It was, arguably, the team's worst loss of the season. The Knicks were not a good team, and to allow them to rally from a 25-point deficit in the third quarter and win in double overtime was appalling.
Hop HERE to read the full story.