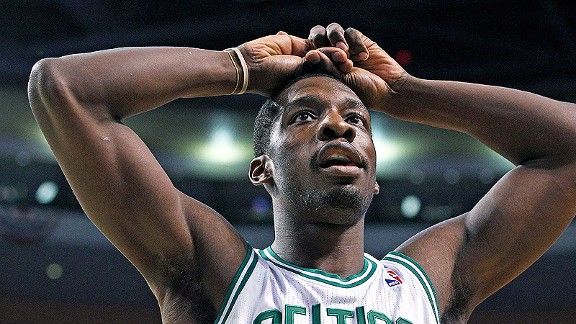 AP Photo/Elise Amendola
The framework is in place for a deal that will bring Jeff Green back to Boston.The agent for unrestricted free agent Jeff Green said Saturday that the framework of a deal is in place for his client to return to the Boston Celtics next season.
Green's agent, David Falk, would not reveal the specific length or value of the deal, but confirmed that the details have been ironed out and a deal will be consummated after the moratorium lifts on July 11.
Both Falk and Celtics president of basketball operations Danny Ainge expressed optimism that a deal would get done earlier this week and, after watching Ray Allen elect to sign with the Miami Heat on Friday night, the Celtics appear to have moved quick to finalize a deal with Green.
"This is where Jeff always wanted to be," said Falk, who continued to heap praise on the Celtics organization for the way they handled Green's health situation last season.
For more on Green's impending return, hop HERE to read our story from earlier in the week. Peter May wrote HERE on why Boston's goodwill helped them retain Green's services.