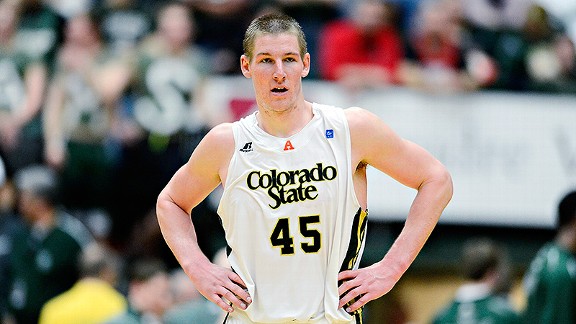 Ron Chenoy/USA TODAY Sports
The Celtics bought a second-round pick: Colton Iverson.Lost in the shuffle on draft night -- hijacked by the the Celtics and Nets blockbuster trade -- is that Boston quietly bought a second-round pick and selected Colorado State 7-footer Colton Iverson with the 53rd pick overall.
The Celtics will likely send cash considerations to Indiana in exchange for the pick.
The ESPN Insider breakdown:
Positives

* Big space eater

* Solid scorer in the post

* Good rebounder

Negatives

* Not an elite athlete

* Old for his class
Hop HERE for more on Iverson.