MIAMI -- Thanks to Spike Lee, the first image of the so-called "nickname" Miami Heat jerseys became public this week. Lee posted a photo on his Instagram account of the jersey that Ray Allen plans to wear when the Heat play the Boston Celtics on Jan. 21. The name "J. Shuttlesworth" on the back is in reference to Jesus Shuttlesworth, Allen's character in Lee's 1998 movie "He Got Game."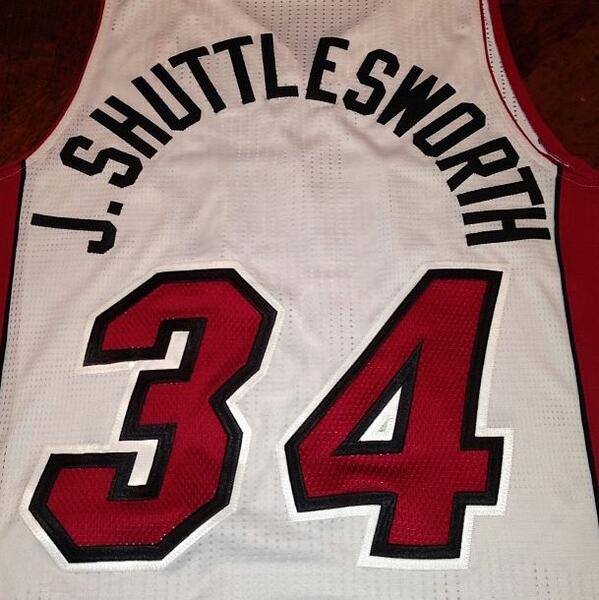 The Heat and Brooklyn Nets have the jerseys planned for this season and will wear them when they meet March 12 and April 8.
Fans can purchase their own versions of the jerseys starting Jan. 14 at a price of $109.95.
The league and the players have been a little secretive about what nicknames have been chosen. It seems pretty obvious that LeBron James will have "King James" on the back of his jersey, Paul Pierce with have "The Truth" and Jason Terry will have "Jet."