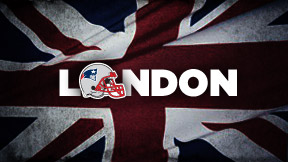 For superstitious NFL fans, an indicator of how Sunday's New England-Tampa Bay game may have been given an hour before kick off with the result of the English Premier League soccer tie between Liverpool and Manchester United, around 250 miles away from Wembley.
Man U, of course, is owned by the Glazer family, whose other interests include the Buccaneers. While Liverpool was almost taken over a few years back by Robert Kraft, owner of the Patriots.
Liverpool upset the EPL champions 2-0. An omen maybe?
Mark Woods is a writer for Britball Media and will file periodic updates from London this week for ESPNBoston.com.